National Economy's Plumbing Blog
Plumbing Articles from New Orleans, LA
Pipe Collapse? Here's What Plumbing Services to Look For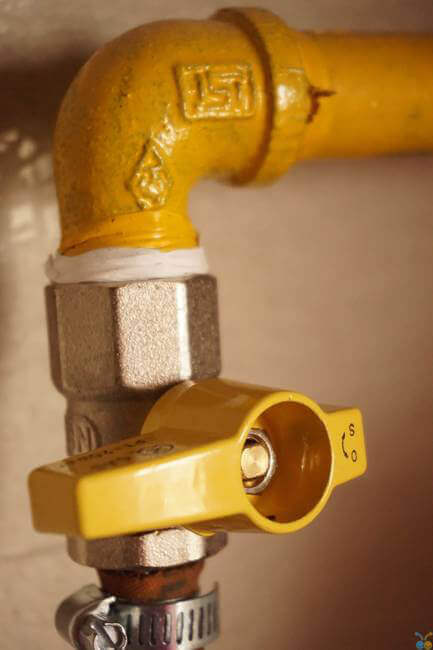 Did you know that the number of sewer backups in the US keeps growing at a yearly rate of 3%? Collapsed pipes are some of the most common culprits behind such plumbing disasters. Aging plumbing infrastructures, in turn, are among the leading causes of pipe collapses.
The thing is, over half of the occupied homes in the country are now at least 30 years old. More than a third of these properties are even half a decade old!
If you live in one of these houses, chances are, a pipe collapse occurred due to old age. This is especially true if you've never had plumbing repairs or replacements.
Now, you may be wondering what can cause a pipe to collapse and how to deal with such problems. Don't worry — we'll explain everything in detail below, so be sure to keep reading!
Pipe Collapse Causes
Age is a top contributor to pipe collapses, but that's only one factor. In many other cases, massive clogs, a lack of maintenance, and even trees can be to blame.
With that said, let's take a more in-depth look into each of these potential causes of collapsed pipes. This way, you can prevent more pipe cave-ins from occurring in the future.
Severe Clog Formation
Speaking of sewer backups, 65% of these incidents trace back to FOG and fatbergs. FOG stands for fats, oil, and grease, while fatbergs are massive clumps of FOG mixed with trash. Every year, these issues cost the country millions of dollars in repairs and damages.
Over time, these blockages can become gigantic and heavy enough to crack pipes. At the very least, they can trap wastewater in the pipes, which then places more burden on the pipes. The more of these build-ups occur, the more excess weight the pipes have to shoulder.
In time, the pipes can collapse under all that weight. That's why you should never pour these things down the drain.
Limescale Build-Up
Many areas of New Orleans get hard water, which is full of dissolved minerals, like calcium. A 2014 report, for instance, revealed a median water hardness rating of 150 mg/L.
Unfortunately, all that minerals in hard water can result in limescale formation. Limescale refers to the hardened minerals that settle on pipe surfaces over time. Aside from causing clogs, researchers say that it can contribute to pipe degradation.
Vegetation Encroachment
This problem can occur if you have trees growing near your plumbing system. Their roots can wrap around the pipes and "choke" your lines. The roots can also penetrate the pipes themselves.
All these can then lead to clogs. Over time, the pressure from the tree roots can also make the pipes collapse.
Immediate Steps To Take
Pipe collapses can occur in both water supply and drain lines.
If a water supply line gives way, you may notice a significant decrease in water pressure. Also, taps and fixtures connected to the affected line may not produce any running water.
Collapsed drain or sewer lines can cause multiple slow-moving drains. The water that you use to flush your toilets may also take forever to recede. In some cases, you may also experience wastewater or sewer backups.
If you experience any of these, be sure to follow the steps below.
Collapsed Water Supply Line
In this case, the most crucial step is to shut the main water valve. This way, you can stop the flow of water from flooding your home.
Most homes in New Orleans have main valves installed outside, along a section of an exterior wall. In some homes, though, it's inside a dedicated indoor utility closet. It may also be in a crawlspace or near the water meter inside your home.
Once you've closed the valve, contact a New Orleans plumber right away. Depending on the severity of the collapse, the plumbing expert may only have to repair the damage. However, if it's a full-blown pipe degradation, then the pro would need to replace that faulty part.
Collapsed Drain or Sewer Pipes
If you suspect a main drain or sewer pipe collapse, be sure to ring up a sewer line repair specialist ASAP. You may only be dealing with slow drains now, but unless you have that pipe fixed, you're at risk of sewer backups. The longer you put off pipe repairs, the more breakages that can occur within the plumbing system.
Sewer backups alone are among the worst plumbing disasters you can experience. That's because the water that can back up into your home can already be full of sewage. One milliliter of sewage can contain up to one million (or more) microorganisms.
Unfortunately, many of these microorganisms are pathogens, such as E. coli and Salmonella.
Hidden or Inaccessible Damaged Pipes
Consider yourself lucky if the collapsed pipe is visible (such as drain lines under the sink). The thing is, most collapses occur in pipes hidden inside walls, above the ceiling, or under the ground. An underground pipe collapse may be even harder to pinpoint because it's under a few feet of soil.
With that said, the fastest and best way to deal with such issues is through a plumbing camera inspection. This involves the use of a tiny camera designed to fit into the narrow openings of plumbing pipes.
These cameras can pinpoint exact clog locations and also detect leaks and cracks. These high-resolution devices can even check for potential vegetation encroachment!
Get Those Collapsed Pipes Fixed Now
There you have it, everything you need to know about a pipe collapse and how to deal with it. Now you know that many pipe cave-ins occur not only due to old age but also because of poor waste disposal.
If you believe that one of your pipes have collapsed, it's best to get in touch with one of the best plumbing pros near you. If you live in New Orleans, that would be our team of master plumbers here at National Economy Plumbers. Get in touch with us now so we can get that collapsed pipe fixed ASAP.
Serving New Orleans, Metairie, Kenner, Merrero, Chalmette & Terrytown LA
national economy plumbers
© 2012-2023 NationalEconomyPlumber.com
– All rights reserved. –
Information on this website may not be re-used without prior written consent from National Economy Plumbers.
Monday-Friday: 8:00am to 5:00pm
Saturday-Sunday: Client Emergencies Only
Louisiana Licensed, Bonded, Insured
Master Plumbers License LA LMP 214
Master Natural Gas Fitters LA LMNGF 8026
Orleans Plumbing #40 / Gas #03LGA11246
Jefferson Plumbing #408 / Gas #761