Serving New Orleans, Metairie, Kenner, Merrero & Surrounding Area's – Free Quotes!
Video Sewer Camera Inspection
Keeping one's sewer line in good shape is important to ensure that a home's plumbing system continues to operate properly.
Unfortunately, sewer line malfunctions sometimes occur which become huge inconveniences and drastically detract from the convenience and comfort of living in a home.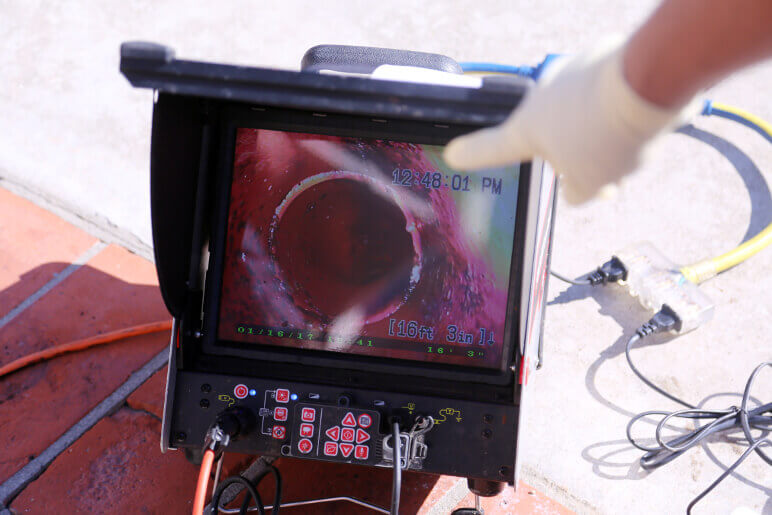 Homeowners living in New Orleans should know that there is a great way to diagnose sewer lines problems like a possible blockage or other malfunction type. One of the best ways to check on the condition of a sewer line is by performing an inspection of the sewer via a video camera inspection.
How Does Video Camera Inspection of Sewer Lines Work?
Homeowners should probably learn a little bit about what a video camera pipe inspection entails before the get started with the procedure. It is a fairly simple procedure, but it should always be carried out by an experienced and qualified plumber.
What happens during this type of inspection is that a video snake will be put into the pipes of a home.
This snake will put a camera throughout the plumbing system of the home.
Using the camera, the plumber will be able to see numerous details that are not visible to the naked eye regarding the plumbing system.
There are numerous aspects of the pipes that the plumbing camera inspection will look at.
For one thing, the camera will look to see if there are any noticeably clogged pipes in the system.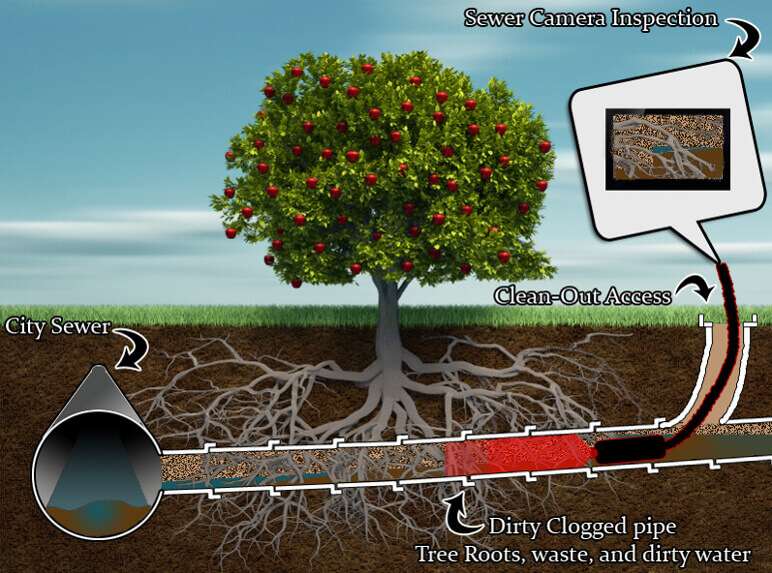 However, this is not the only part of the pipes that the camera will look out for. It will also occur that the camera will check the structural integrity of the pipes and see if there are any holes within the pipes that can cause leaks to develop over time.
Problems That Sewer Line Camera Inspection Can Detect
Some of the problems that a camera inspection will detect in a home an cause very significant damage to a home's plumbing system if they are not promptly addressed. The following are five of the most common problems that a camera inspection can help plumbers to discover and learn more about:
The Growth of Rust in Pipes

Pipes are typically constructed from metals that are prone to develop rust over time. It's important to replace pipes when they become excessively corroded because corrosion can allow leaks to develop. Additionally it's important for homeowners to realize that corrosion can spread if it is not address right away.
Leaks

Leaking pipes will drastically decrease the efficiency of a household. Leaks will certainly waste water. They can also cause water damage in a home and drainage issues in a yard and landscaping. (Signs You Have a Leaky Pipe)
Cracks

Numerous scenarios can lead to the development of cracks in pipes. They can be caused by impact damage or normal wear and tear. Either way this can lead to additional problems if not dealt with
Clogs Caused by Tree Roots

One common issue when it comes to sewer lines is that tree roots can begin to grow within them. Tree roots can cause a sewer line blockage as they begin to grow within pipes.

Another problem they can commonly cause is that they can cause pipes to break as they expand and grow within. Roots growing in pipes need to be removed and often pipes need to be entirely replaced to fix the problem.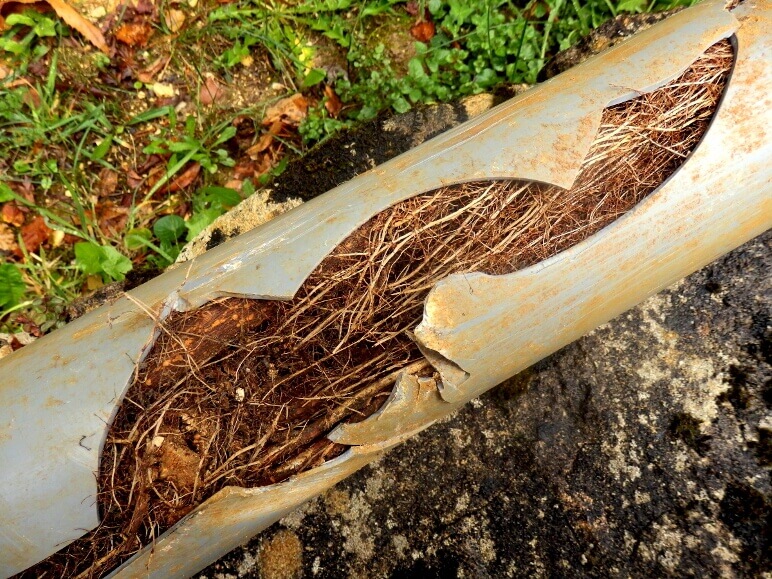 Misplaced Pipes That Have Sunk Due to Soil Issues

Pipes can become damaged as the ground shifts below and around them. If the ground shifts beneath them, pipes can sink into the ground. This can cause structural issues. It can also lead to clogs and other problems. If pipes have begun to sink, they may need to be replaced and the soil around them will need to be stabilized.
Why Work with National Economy Plumbers for Sewer Camera Inspection?
If you're looking for a plumbing service in your area to perform video camera inspection, you can rely on National Economy Plumbers for assistance. We can help you to deal with a wide variety of problems. If you have a blockage or cracked pipe, for example, we'll be able to diagnose it with our video sewer inspection procedure.
You can rely on us for great service because of all the experience we have. We have been in business serving New Orleans homes and businesses since 1939. This means that we can handle any plumbing need that you can throw at us. We provide service not only in New Orleans, but in many areas including in Metairie, Terrytown, Harvey, River Ridge, and more.
For any plumbing scenario you can call National Economy Plumbers for help with both residential plumbing needs and commercial plumbing needs. This makes us a great one-stop shop to help you. You need to know what's going on in your sewer line if you're having a problem. That's why we're here to help! Contact us via phone or email to get a quote on your project and set up an appointment.
Serving New Orleans, Metairie, Kenner, Merrero, Chalmette & Terrytown LA
national economy plumbers
© 2012-2023 NationalEconomyPlumber.com
– All rights reserved. –
Information on this website may not be re-used without prior written consent from National Economy Plumbers.
Monday-Friday: 8:00am to 5:00pm
Saturday-Sunday: Client Emergencies Only
Louisiana Licensed, Bonded, Insured
Master Plumbers License LA LMP 214
Master Natural Gas Fitters LA LMNGF 8026
Orleans Plumbing #40 / Gas #03LGA11246
Jefferson Plumbing #408 / Gas #761