National Economy's Plumbing Blog
Plumbing Articles from New Orleans, LA
6 Signs You Are Dealing With a Plumbing Emergency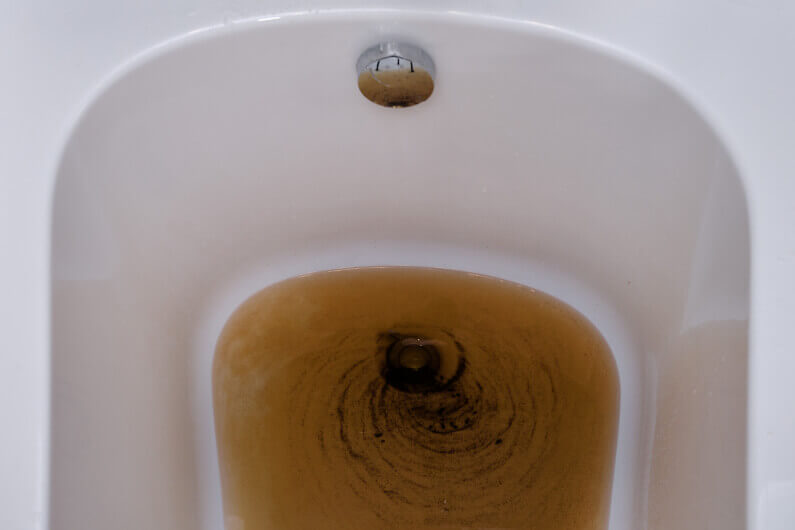 Did you know that the New Orleans public sewerage system boasts 1,600 miles of lateral and trunk sewers? These pipes, in turn, carry wastewater from homes and offices into treatment facilities. However, they can only do that job if the private plumbing systems that connect to them work as they should.
Thus, plumbing problems at home can lead to your wastewater not reaching the public sewer. Instead, it can get stuck along your drain pipes or sewer main. If not addressed immediately, it can ultimately lead to a plumbing emergency.
But how exactly can you tell that your plumbing system needs emergency services?
Below we've rounded up six signs you should be aware of, so read on.
1. You Have Multiple Clogged Drains
If you're only dealing with one clogged drain, you can try DIY fixes first, like pouring boiling water into it. You can also use a plunger or a plumber's snake.
However, if more than one of your drains takes a long time to empty, take that as a sign you have a plumbing emergency.
Simultaneous drain problems often signal a clogged or defective home sewer line. Also called sewer main, it's a giant underground pipe where all your home's other drain pipes end. It's where all your wastewater goes before they flow to the public sewer line or septic tank.
So if your sewer line gets blocked, you can expect multiple plumbing issues with your drains. They'll continue taking forever to empty unless you remove the obstruction.
Even worse, the clog may grow so big it can completely block the wastewater from exiting your home. If that happens, your drains may no longer work as they should.
So, before any of that occurs, call a New Orleans emergency plumber ASAP.
2. DIY Tactics Can't Unclog Toilets
If you don't have a plunger, try unclogging a non-flushing toilet with a plumber's snake. Another DIY fix is mixing one cup of baking soda with two cups of vinegar and dumping it down the bowl.
If none of those work and you have two or more non-flushing toilets to boot, you may have a plumbing emergency. As with simultaneous drain clogs, multiple clogged toilets may also be due to a sewer line issue.
Hire a licensed New Orleans plumber to confirm the problem with a sewer line inspection. It's a straightforward and less disruptive way to check the condition of pipes. That's especially useful for sewer lines, which are underground.
3. Drains and Toilets Are Backing Up
Seeing wastewater back up your drains and toilets is 100% a plumbing emergency.
One reason is that a single milliliter of wastewater may harbor millions of bacteria. That's on top of all the viruses, parasites, and toxins it may carry. Thus, exposure to filthy water filled with feces and who-knows-what can put your health at risk.
Plumbing backups can also cause water damage, seeing as they consist of water. Water damage, in turn, is the third-largest cause of property damage losses in the country. Moreover, it can wreak so much havoc that, on average, it can cost anywhere from $1,000 to $20,000 to repair.
Those estimates typically depend on the size of the affected area.
However, the exact type of water, whether clear, gray, or black, can also affect the cost. Black water is the most expensive of the three. And so you know, sewer overflows, such as drain and toilet backups, categorize as black water.
That said, please call a plumber in New Orleans as soon as you experience a drain or toilet backup.
4. Dripping Sounds From "Invisible" Sources
Suppose no one is using any water at home, but you hear the sound of dripping or rushing water. So you start searching for the source and determine it's not any of your taps, toilets, or showers. In that case, you may have hidden water leaks or burst or collapsed pipes.
The first thing you should do is turn off your main water shut-off valve. Most New Orleans homes often have this device inside, along the property's perimeter. It's also usually on the side of the house facing the street since that's where the water supply first enters.
Once you locate the valve, turn its handle to shut it off. That should stop the water that's flowing uncontrollably from the damaged pipe. The dripping or rushing sound should stop if you have a leaky, burst, or collapsed pipe.
After that, call a licensed, bonded, and insured New Orleans plumber immediately. Damaged pipes are emergencies because you can't turn on your water supply unless you fix them. If you do, you can expect the water to leak or rush out of the faulty pipes again and damage or flood your home.
And FYI, one inch of water that floods your home can cost as much as $25,000 worth of damage.
5. Water Stains and Dampness on Surfaces
Water stains and dampness on walls and ceilings can signal leaks from hidden pipes. A musty smell may also accompany these symptoms. Those odors, in turn, can be due to rotting wood or molds.
Call an emergency plumber on the spot so they can perform leak detection. That enables them to determine if you have leaks and where they are. From there, they can carry out the necessary plumbing repairs ASAP.
6. Your Lawn Is Unexplainably Greener
Indeed, anyone would like a "greener" yard, but not if it's due to untreated wastewater.
Wastewater can make a lawn healthier because it contains nitrogen and phosphorus. These elements are plant food, so both can act as fertilizers.
However, untreated wastewater can do more harm because it contains germs. That can put you and your entire household (including pets) at a safety risk.
Untreated wastewater can leak out of a collapsed or damaged sewer line. Age, corrosion, and tree root intrusion can all cause this plumbing problem.
So if you notice that some of your plants look way greener than the rest, you may have a plumbing emergency. Call a New Orleans plumber ASAP to inspect and repair your sewer line.
Get Your Plumbing Emergency Addressed ASAP
And there you have it, the top signs you have a plumbing emergency in your hands. So if you experience one or more of these symptoms, please don't delay calling a professional. The sooner you do, the sooner a licensed plumber can address your plumbing woes.
Do you need emergency help for drain or toilet clogs or backups in your home? If so, our team of experts here at National Economy Plumbers New Orleans can help. Call us now so we can fix all your plumbing emergencies!
Serving New Orleans, Metairie, Kenner, Merrero, Chalmette & Terrytown LA
national economy plumbers
© 2012-2023 NationalEconomyPlumber.com
– All rights reserved. –
Information on this website may not be re-used without prior written consent from National Economy Plumbers.
Monday-Friday: 8:00am to 5:00pm
Saturday-Sunday: Client Emergencies Only
Louisiana Licensed, Bonded, Insured
Master Plumbers License LA LMP 214
Master Natural Gas Fitters LA LMNGF 8026
Orleans Plumbing #40 / Gas #03LGA11246
Jefferson Plumbing #408 / Gas #761