Serving New Orleans, Metairie, Kenner, Merrero & Surrounding Area's – Free Quotes!
Water Heater Installation & Repair
Among the many services we provide at National Economy Plumbers is servicing water heaters for those residing in the New Orleans area. Area homeowners can benefit from the fact we have a great deal of expertise in water heater installation and repair.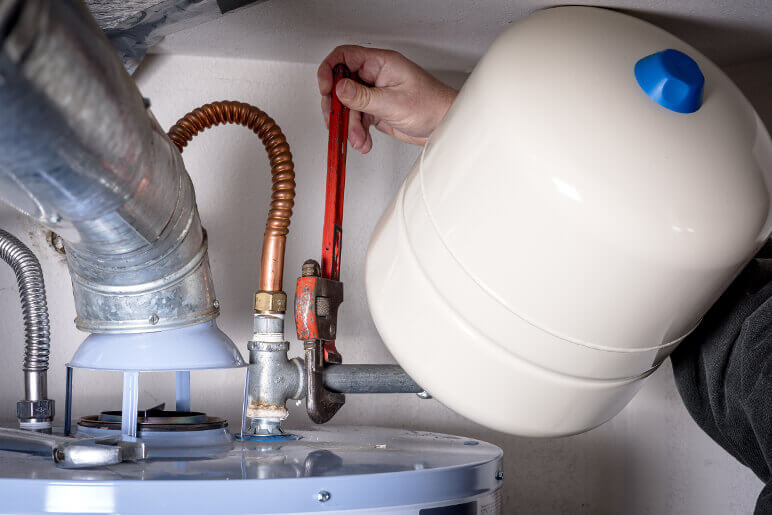 Regardless of what type of water heater equipment you have in your home, we're standing by to provide you with the assistance to make sure all your plumbing equipment is working properly. Whether you own a gas or electric water heater, we are able to help.
Part of the reason we're able to work on such a wide variety of equipment is because we've been in business so long and our experience is extensive. In fact, we have been working as both residential and commercial plumbers since 1939.
The Importance of a Properly Functioning Water Heater
Water heater repair and proper equipment maintenance is important because access to hot water in a home is so important to ensuring that a household stays comfortable. Hot water is most important when it comes to using shower and bathing facilities in a home.
However, this is not the only reason why hot water is important. Hot water can also be important when it comes to washing laundry and dishes.
Having regular and reliable access to hot water is easy with the help of National Economy Plumbers.
There are many possible malfunctions and water heater repair needs that can be experienced with all types of heating equipment.
With us having a staff of experienced plumbers on hand, you're ensured that hot water will be guaranteed for your household at all times.
It's important to have water heater repair and water heater replacement services available when you need it. National Economy Plumbers is always available to provide help when you need it most. We will make sure your equipment is properly maintained and functions as it should at an ideal water heater temperature.
Signs That Indicate a Need for Water Heater Service
In order to get water heater service right away when you need it, it's important to know what signs to look out for that will indicate to you that there is a malfunction going on. The sooner you call for water heater repair services, the more minimal the resulting damage will be. If you wait too long with repairs, you could be looking at a water heater replacement, water damage, and possible injury as well.
The following are five of the most important signs to look out for that indicate that it's time to fix your water heater:
Equipment is not producing as much hot water as it should be

If heating equipment is either not producing any hot water or is producing much less hot water than normal. It should be inspected by a qualified plumber to determine what exactly is the problem. You shouldn't have to put up with inadequate quantities of hot water because it is so important to your household.
Equipment is leaking

Leaks are big problems that are only likely to get worse if they are not addressed immediately. Leaks can not only detract from the efficiency of a hot water heater, but they can also lead to water damage in a home if they are not taken care of right away.
Equipment is making unusual noises

If the sound or operation of your water heating equipment has changed recently, there is a good chance that a malfunction is occurring. The noise produced by equipment should not change unexpectedly and should remain constant over time. If your water heater is making unusual noises, discuss the situation with a licensed plumber.
Hot water is discolored

Hot water that is discolored indicates that possible sediment buildup is occurring within the tank of your equipment. Fortunately, this can sometimes be a relatively easy problem to fix. If it has not been too long and other damage has not occurred, the tank can emptied out and cleaned to remove sediment.
There is visible corrosion on your water heater

Over time, your equipment is inevitably going to start to corrode. However, water heaters are designed to resist corrosion for as long as possible. When corrosion starts to develop, it's often necessary to completely replace a water heater unit before it starts to lose efficiency and/or develop leaks.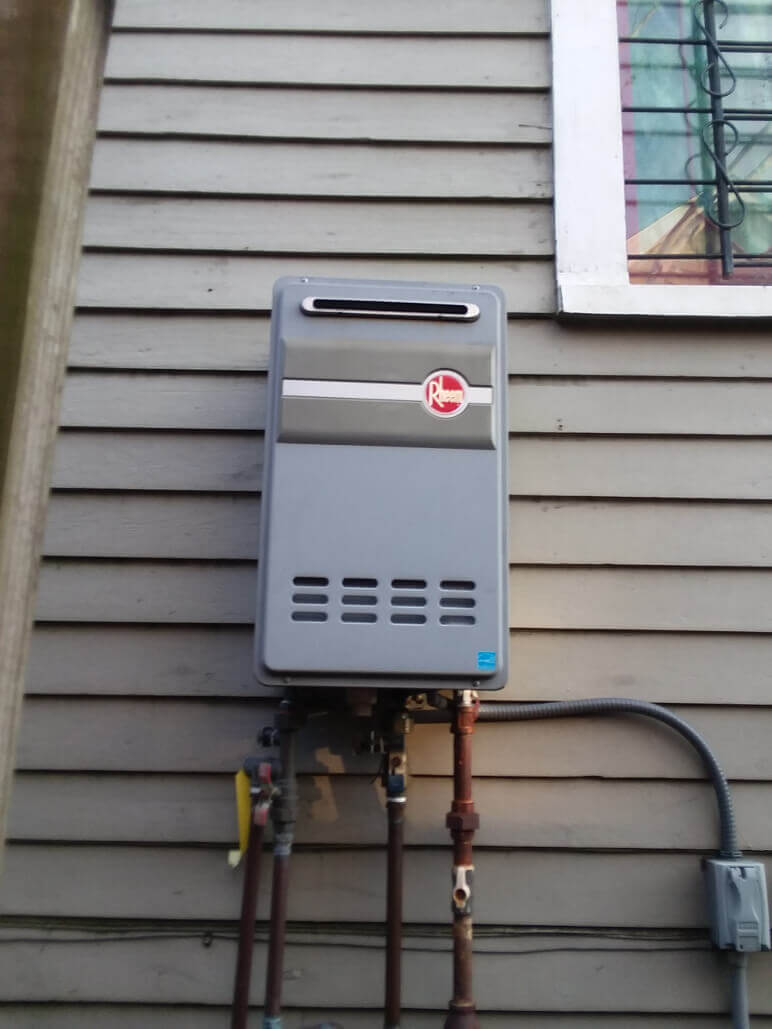 Benefits of Professional Water Heater Installation
When it comes time to have water heater installation carried out in your home, you need to rely on professional plumber to handle this work. National Economy Plumbers can handle your water heater installation needs for you. You can be sure that you'll get the best possible service and that your heating equipment will be properly installed.
When you work with National Economy Plumbers, you'll also be able to consult with experienced plumbers and get their advice on what type and brand of equipment is best for your unique needs. Whether you need a tankless water heater installation, traditional tank heater, or even a newer hybrid unit.
Whichever style best fits your needs, we will help you find the right choice of equipment that will be most effective and efficient for your home or business.
Why Choose National Economy Plumbers for Water Heater Needs
The biggest reason why you should choose National Economy Plumbers New Orleans is because we offer so much experience. Having been in business since 1939, we have a strong reputation in the area and we have a tradition or providing great customer service to all of those who we work with. Give us a call and we'll answer all your questions regarding your water heater replacement, repair, upgrade, or new installation needs.
Serving New Orleans, Metairie, Kenner, Merrero, Chalmette & Terrytown LA
national economy plumbers
© 2012-2023 NationalEconomyPlumber.com
– All rights reserved. –
Information on this website may not be re-used without prior written consent from National Economy Plumbers.
Monday-Friday: 8:00am to 5:00pm
Saturday-Sunday: Client Emergencies Only
Louisiana Licensed, Bonded, Insured
Master Plumbers License LA LMP 214
Master Natural Gas Fitters LA LMNGF 8026
Orleans Plumbing #40 / Gas #03LGA11246
Jefferson Plumbing #408 / Gas #761