National Economy's Plumbing Blog
Plumbing Articles from New Orleans, LA
Everything You Need to Know About Sewer Video Camera Inspections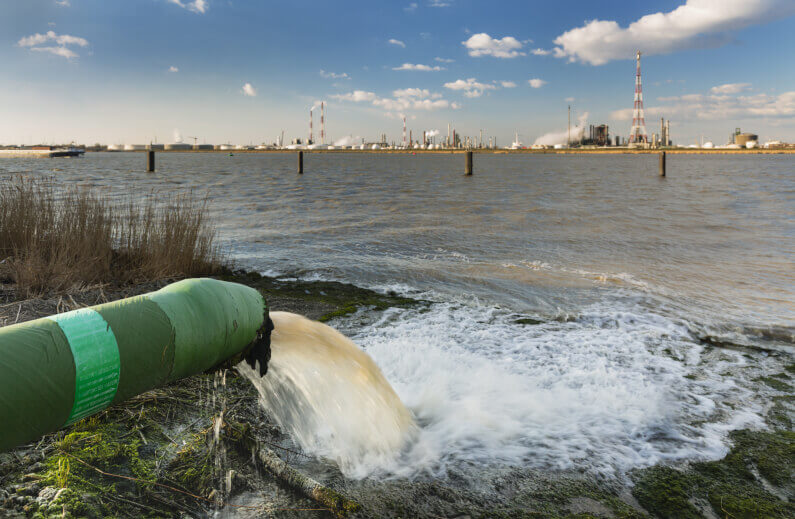 On average, homeowners can expect to spend more than $1,100 each year on annual maintenance. While it may be tempting to put off some projects in order to save money, this can often lead to more issues and increased costs.
This is especially true when it comes to plumbing issues. If you suspect an issue in your sewer line, you should consider scheduling sewer plumbing repair services, like a sewer camera inspection sooner rather than later to identify the problem.
Are you wondering what happens during sewer video inspections? We've got all the information you need. Keep reading to learn everything you need to know about plumbing services like this.
What Is a Drain Inspection Camera?
When you're experiencing plumbing issues in your home, it can be difficult to determine what exactly is causing the problem without being able to see into the sewer lines.
Of course, digging up your yard to see what needs to be fixed isn't ideal. With the invention of drain inspection cameras, there's a non-invasive way to check for issues with your lines, so your plumber can see exactly where the issues are and how to fix them.
There are a variety of different drain inspection cameras that plumbers use, depending on the size of your pipes. The camera uses a long, flexible cable to maneuver through the pipes until it reaches the blockage or damage and gives your plumber a view of what's wrong.
How Do Sewer Video Inspections Work?
Once you call a plumber out to your home, they'll start by locating an access point for your sewer lines. In most cases, the pipes are up to six feet underground, so finding a non-invasive access point is key to keeping your yard intact.
Once they've located an appropriate access point, they'll use a drain inspection camera to take photos and videos of the pipe. The camera comes equipped with bright lighting, and the video displays live on a small TV monitor, so the plumber can see blockages in real-time.
They may have to clear out some blockages to get a clearer view of the lines to see if there is any damage to the pipes.
As they're pushing the camera through the pipes, they'll do a thorough inspection of the entire plumbing lines to look for any issues. Then, they can formulate an appropriate plan to fix your sewage issues.
What Kinds of Issues Can a Video Inspection Find?
Sewer video inspections are becoming a more popular plumbing service because they're one of the most effective ways to identify issues with a plumbing line. Here's a closer look at some of the most common issues that sewer video inspections could uncover.
Broken or Cracked Pipes
Over time, as the earth below ground shifts, it can cause your sewage pipes to move slightly as well. This can lead to small cracks in the pipes. In the worst cases, a pipe may collapse, which leads to blockages and backup issues.
This is not only inconvenient for you, as a homeowner, but it's potentially dangerous as well. Exposure to sewage or sewage-contaminated water can lead to diseases if you're not careful.
Sagging Sewer Lines
Another common issue that happens to sewer pipes over time is sagging lines. When this happens, it causes waste to get stuck in the sagging areas, leading to frequent blockages. A video inspection can quickly show plumbers where the sag is happening, so they know how to fix it before a potential pipe collapse.
Significant Blockages
Even if your pipes aren't damaged, use over time can still lead to blocked sewer lines. This is particularly true if you send some waste down the pipes that should go in the trash can. The biggest offenders are paper products and cooking grease.
If you try to be mindful about what you put in your pipes, this can help prevent major blockages and save you the headache of plumbing issues.
Tree Roots in the Pipes
If you have an older home, your pipes could be made of older, porous materials. In that case, they're susceptible to damage from tree roots. Over time, roots can grow down into small cracks in your sewer pipes, in order to reach the water inside the pipes.
This infiltration can lead to serious blockage issues, which is why it's best to contact a plumber as soon as you notice any issues with your pipes.
Typical Methods of Repair and Replacement
Once your plumber has used a video inspection to find the cause of the issue, they'll determine the best way to fix it. Here are two of the most common methods of repair and replacement for damaged sewer lines.
Digging
The more traditional repair and replacement method involves digging up the ground surrounding the damaged pipe to make the repair or completely replace that section of it. Plumbers try to avoid this, if possible because it can cause damage to your yard and landscaping.
Trenchless
If possible, your plumber will instead attempt a trenchless repair, as it's less invasive. With this method, your plumber will create small access points in the damaged pipe and insert a cable into it. That cable follows the existing line while pulling a replacement line into its place.
Before moving forward with repairs or a full replacement, your plumber will talk to you about which method makes the most sense for your situation.
Do You Need a Plumber in New Orleans?
Now that you know more about what happens during sewer video inspections, you know how important it is to call a plumber at the first sign of an issue.
For the best New Orleans plumbing company, look no further than National Economy Plumbers. For more than 80 years, we've been working with homeowners like you to resolve plumbing issues quickly and efficiently. Contact us today to request a quote for our services so that your plumbing woes are a thing of the past.
Serving New Orleans, Metairie, Kenner, Merrero, Chalmette & Terrytown LA
national economy plumbers
© 2012-2023 NationalEconomyPlumber.com
– All rights reserved. –
Information on this website may not be re-used without prior written consent from National Economy Plumbers.
Monday-Friday: 8:00am to 5:00pm
Saturday-Sunday: Client Emergencies Only
Louisiana Licensed, Bonded, Insured
Master Plumbers License LA LMP 214
Master Natural Gas Fitters LA LMNGF 8026
Orleans Plumbing #40 / Gas #03LGA11246
Jefferson Plumbing #408 / Gas #761