Serving New Orleans, Metairie, Kenner, Merrero & Surrounding Area's – Free Quotes!
From the beginning, New Orleans has been a city known for its uniqueness in cultural diversity and in its landscape. The city is chosen by many as their permanent home for this diversity as well as many employment opportunities. According to the 2010 U.S. census, there were just under 155,000 households and approximately 400,000 residents.
In addition to a large number of residents and businesses, there are also an estimated 17 million tourist each year. Naturally, this magnitude of people can lead to any number of plumbing issues. Consequently, that means that sooner or later you will probably be looking for a 'New Orleans Plumber near me'.
The name that many residents and businesses have come to trust with all of their plumbing is National Economy Plumbers.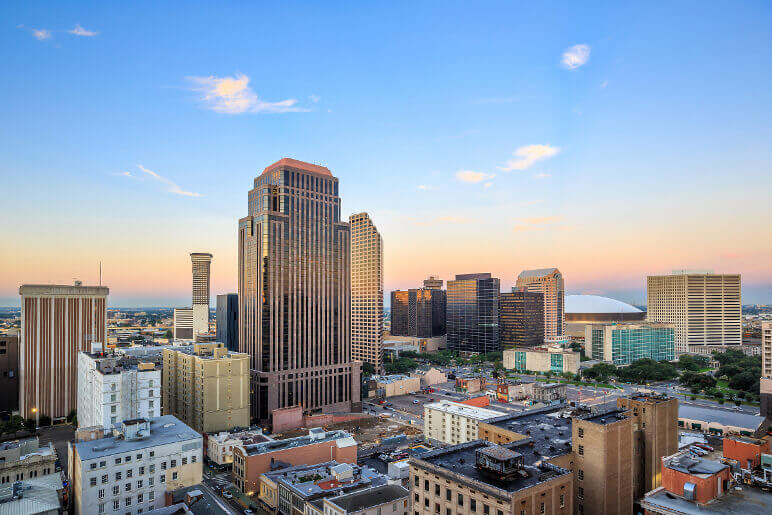 Licensed Master Plumber in New Orleans
Notwithstanding the current population, through the years the number of residents and business have risen and fallen regularly. One thing that has been constant in New Orleans for 80 years is the superior plumbing service provided by National Economy Plumbers. As a licensed master plumber in New Orleans, we are ready for all types of plumbing projects in 'The Big Easy'.
For example, if you are a Bourbon Street restaurant in need of backflow inspection we will be there for you. Likewise, if you are a corporation in the Central Business District with clogged toilets we are one phone call away.
In the same way, we are here for you if you are looking to renovate the kitchen in your bungalow. As well as help with your gas line in the Garden District and water heater replacement in Lakeview.
Whatever your New Orleans Plumbing needs are, National Economy Plumbers is fully willing and able to tackle it.
Water Line Services
Commercial Plumbing
Hydroscrub-Jetting
Kitchen Plumbing
Bathroom Plumbing
Plumbing Fixtures
General Plumbing Repair
Garbage Disposals
Bathtubs & Shower
Water Softeners & Filters
Sump Pump Services
Plumbing Valves
Appliance Relocate
Full Service New Orleans Plumbing
Ultimately, it is our goal to be your first and only choice for all of your New Orleans Plumbing. Whether you are looking for fast affordable emergency help or a planned renovation project you can count on us. That is why we are proud to be "The Plumbing Shop At Your Door for Over 80 Years!"
Equally important, we provide the same superior level of service to all of our customers. Small rental properties receive the same commitment to excellence as the largest corporations. Call today and speak directly with our experienced professionals. We will be happy to provide you with a free estimate and same day appointments when available.
You can be confident that in The City That Care Forgot there is nothing Laissez-faire about our commitment to you.
Serving New Orleans, Metairie, Kenner, Merrero, Chalmette & Terrytown LA
national economy plumbers
© 2012-2023 NationalEconomyPlumber.com
– All rights reserved. –
Information on this website may not be re-used without prior written consent from National Economy Plumbers.
Monday-Friday: 8:00am to 5:00pm
Saturday-Sunday: Client Emergencies Only
Louisiana Licensed, Bonded, Insured
Master Plumbers License LA LMP 214
Master Natural Gas Fitters LA LMNGF 8026
Orleans Plumbing #40 / Gas #03LGA11246
Jefferson Plumbing #408 / Gas #761