National Economy's Plumbing Blog
Plumbing Articles from New Orleans, LA
7 Common Toilet Problems (2023)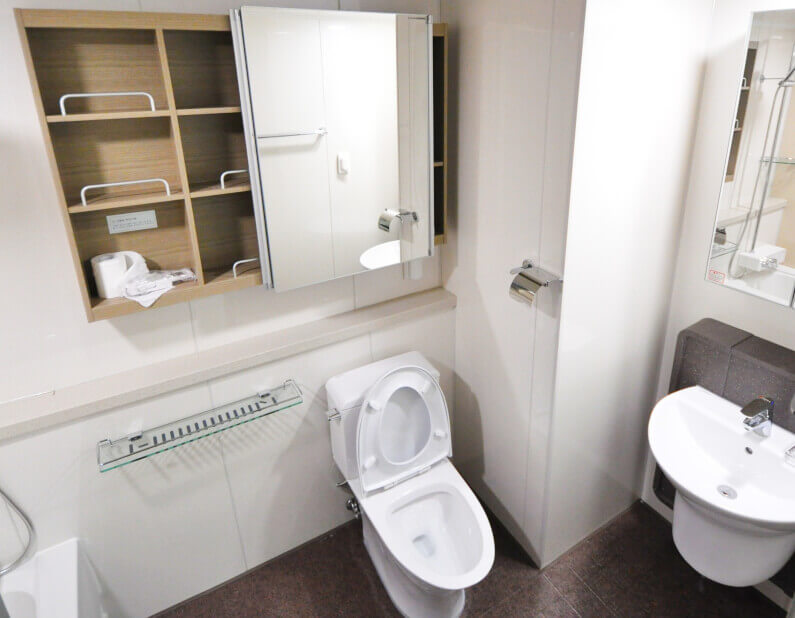 Toilets are an essential element of any household and when they aren't working, it can create serious frustration. Unfortunately, when it comes to home maintenance problems, toilets are the third most common culprit.
There are two reasons for this. The first is that your toilet is more complex in function and construction than you realize. The second is that your toilet is the appliance you use the most.
An important part of toilet maintenance is detecting the early warning signs that there's a problem. Today, we're going to talk about the most common toilet problems and how to recognize them.
Read on for seven common toilet problems in 2023 and how to identify them so that you can call in the pros.
1. Constant Running
A toilet should only make noise when you flush it and in the 30 seconds or so that it takes for the tank to refill the bowl. When it's not in use, it should be silent. A running toilet isn't just annoying to listen to all day—it's also bad for the environment and for your utility bills.
Believe it or not, a running toilet can waste up to 200 gallons of water per day. If you think that your toilet is running but you aren't certain, grab a bottle of food coloring dye and place a few drops in the tank. If the water in the bowl ends up dyed without flushing the toilet, you know that water is leaking from the tank to the bowl unprompted.
2. Water Leaks
One of the most distressing toilet problems a homeowner can deal with is a leak coming from the toilet. Toilet leaks can originate near the supply line connection, the base of the toilet, or from the sides of the tank. The first step is determining where the leak is coming from.
Some leaks may indicate that your hardware needs tightening or replacing. For example, if a leak is coming from the supply line, you can tighten all connecting hardware to see if the leak stops. If you can't locate the source of the leak or fix it on your own, it's time to call a plumber.
3. Clogs
Everyone is bound to deal with a clogged toilet or two in their lifetime. You can tell that a toilet is clogged if the bowl's contents won't flush properly—and, in some cases, start to rise with each try. If you're dealing with a clog, don't try to flush the toilet again until you've attempted to break up the clog.
You can tackle a minor clog with a plunger as long as you're creating a true seal that will pressurize the clogged pipe. If a plunger doesn't do the trick, you may want to call a professional rather than reach for de-clogging chemicals. These chemicals are often unsafe for your skin, eyes, and lungs and may wreak havoc on your plumbing.
4. Damaged Hardware
Some common toilet problems are the result of old or damaged hardware, rather than internal plumbing. As we mentioned earlier, damaged hardware can lead to leaks around the base of your toilet. It can also cause individual components to come loose, including the toilet seat or lid.
One hardware issue that can seem like a plumbing issue is a corroded flush handle. When the flush handle breaks or corrodes, you may notice that you can't flush your toilet at all or that the water never stops running. By replacing an old flush handle or related hardware, you can ensure that the internal tank mechanisms work properly again and avoid flush issues.
5. Weak Flushing
If you're a new homeowner and you notice weak flushing, it's possible that you have a water-saving toilet that uses less water to flush than other models. Newer water-saving toilets typically don't have low enough pressure to become problematic, but older water-saving toilets might. If a water-saving toilet is the problem, you may want to invest in a new model.
However, if weak flushing is a new issue and you've ruled out a clog, it's possible that the problem is coming from your toilet tank. If the lift chain in the toilet tank has more slack than it should, it can reduce the speed and pressure of your flush.
6. Slow Refills
What it the toilet flushes well but takes a long time to refill? If the water level in the toilet tank looks normal, the problem may lie in the connections between the tank and the bowl.
Water flows from the tank to the bowl through a series of holes that you can find in the inner rim of your toilet bowl. If these become clogged, it can lead to slow refills. You may be able to use a flattened wire hanger to break up debris clogging these holes.
7. Damaged Pipes
Not all toilet problems are visible in your bathroom. We share a lot of DIY plumbing and heating tips, but some problems are better left to the professionals. Damaged pipes are one of them.
Over time, pipes can develop cracks and holes or debris buildup that blocks the flow of water. This can lead to leaks, flooding, and other serious problems. If you can't figure out the source of a toilet problem or believe something is wrong with your pipes, it's time to give us a call.
Got Toilet Problems? We Have Solutions
Toilet problems are a common nuisance for property owners in New Orleans. When you've got toilet problems, National Economy Plumbers are here to help. From drain cleaning to sewer line repair, we've got your back.
Ready to find out more about our services or request a quote? Contact us today and let us know what kind of toilet problems you're dealing with.
Serving New Orleans, Metairie, Kenner, Merrero, Chalmette & Terrytown LA
national economy plumbers
© 2012-2023 NationalEconomyPlumber.com
– All rights reserved. –
Information on this website may not be re-used without prior written consent from National Economy Plumbers.
Monday-Friday: 8:00am to 5:00pm
Saturday-Sunday: Client Emergencies Only
Louisiana Licensed, Bonded, Insured
Master Plumbers License LA LMP 214
Master Natural Gas Fitters LA LMNGF 8026
Orleans Plumbing #40 / Gas #03LGA11246
Jefferson Plumbing #408 / Gas #761