National Economy's Plumbing Blog
Plumbing Articles from New Orleans, LA
Top 5 Tips for Effective Sewer Maintenance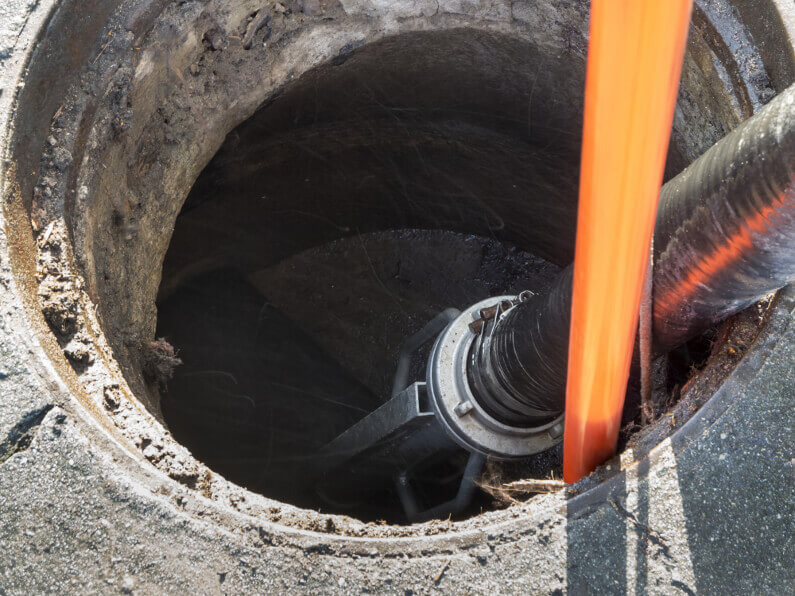 There are upwards of 75,000 sewer overflows each year across the country. And just because they're that common doesn't mean you want it to happen to you!
Luckily, there are ways you can prevent that from happening by performing proper sewer maintenance. These tasks will help you sewer to stay clean, clear and fully functioning for years to come.
Follow our top five tips for sewer line maintenance on your property.
1. Clear Out the Pipes
A very obvious way to avoid sewer line problems is to clean out your pipes on a regular basis.
Pipes are a crucial part of our homes but also can be easily forgotten because we don't see them at all. That is until there is a problem. Clogs form over time as the pipes are used and debris builds up.
This can happen even when you don't overload your system or flush things you shouldn't down the drain.
Cleaning out your pipes regularly ensures that you don't get to a full-on clogged situation. Instead, you clear out the little unseen build-up areas before they become massive, expensive problems. This is one of the more effective ways of proper sewer maintenance.
There are several ways to clear out your drains. You can snake them with a plumbing tool that pushes debris out of the way. Though that's only really necessary for a full blockage.
You can also use chemicals to clear out the drains. These cleaners breakdown any buildup or grime within the pipes to allow water to flow freely.
While these chemicals do work, they should be used sparingly to avoid causing damage. Routine maintenance from a professional plumber may be the best option to keep your pipes clean.
2. Put Only Approved Items Down
The quickest way to get sewer line problems is to put things down into the pipes that don't belong down there.
It's obvious that you should keep large, hard objects like toys, phones, or tools out of the pipes. Everyone knows these will cause major problems and definitely disrupt the flow of water through the pipes.
Many know that you should really only put liquids down the drain but when we add in garbage disposals it gets a little confusing.
It seems every household has its own rules for garbage disposal.
While some things can go either way, it's clear that you should definitely always keep grease out of your garbage disposal and pipes. Grease will harden as it cools and can completely block a pipe.
Take care of your sewer line by only putting appropriate debris down the drains.
3. Pay Attention to the Toilet
The best way to clean a sewer line is to keep an eye on your toilet. This is the appliance and system that most commonly causes problems for the sewer line.
It's just begging to have something too large flushed down it, whether that be too much toilet paper or a kid's toy collection. Many houses regularly have to use the plunger to clear out their toilet and surrounding pipes.
The toilet can be such a big problem because sometimes you don't know that something was flushed that shouldn't have been.
So when you are keeping a close eye on your toilet and how it's functioning, you can catch problems quickly before there's too much damage.
It's helpful to know basic toilet repair options to be able to quickly handle small problems that arise. While you should pay attention to all plumbing appliances in your home, the toilet may be your most vulnerable spot so should get extra attention.
4. Regularly Check Root Systems
The next area that you should keep a regular eye on is the roots of your exterior landscaping, particularly the trees.
As trees grow and their root systems expand, they can come into contact with sewer lines. This is an obvious problem as there can be major damage, even breaking completely.
This growth occurs very slowly over time, so we often really don't think about it at all.
The roots are also underground and often not visible to the naked eye. So we really don't know where they are growing unless they're slightly shallow. Often times homeowners aren't even sure where their sewer line is to know if the roots are overlapping.
In order to try to prevent and combat this major problem, you need to first know where the sewer line is located before performing sewer maintenance. Then you need to know where the roots are growing.
Every year or so check up on the roots to see if things have changed and the potential for issues.
5. Make Repairs Quickly
It's an unfortunate fact of home-ownership, things will go wrong and things will break in your home. Being prepared to make necessary repairs can really help to prevent any major damage.
When problems are little, like a bathtub that's slow to drain, it's easy to ignore. You can justify not making any repairs because it's still semi-functioning.
But it's important to make small repairs as quickly as possible so that they don't turn into bigger ones that will cost a lot of money. Because the truth of the matter is, those small problems will almost always turn into something bigger.
A key to making successful repairs is knowing when you need help. There are just some issues that need a professional, with their specific tools and knowledge, to get the job done right.
Getting minor repairs done quickly will save you in the long run.
Most Effective Sewer Maintenance
The plumbing and sewer systems in our homes are one of the most critical functions in our homes. Our daily routines are severely disrupted when they have issues, which is why sewer maintenance is so important.
It doesn't take a lot of time or effort to keep your system functioning efficiently. But some conscious effort is required.
Once you have your maintenance routine in place, you should be able to keep your system working just the way you want it to for a long time. No need to be inconvenienced by backup or overflows.
If you need any plumbing or sewer line assistance, contact us today!
Serving New Orleans, Metairie, Kenner, Merrero, Chalmette & Terrytown LA
national economy plumbers
© 2012-2023 NationalEconomyPlumber.com
– All rights reserved. –
Information on this website may not be re-used without prior written consent from National Economy Plumbers.
Monday-Friday: 8:00am to 5:00pm
Saturday-Sunday: Client Emergencies Only
Louisiana Licensed, Bonded, Insured
Master Plumbers License LA LMP 214
Master Natural Gas Fitters LA LMNGF 8026
Orleans Plumbing #40 / Gas #03LGA11246
Jefferson Plumbing #408 / Gas #761