National Economy's Plumbing Blog
Plumbing Articles from New Orleans, LA
This Is How to Unclog a Toilet Without a Plunger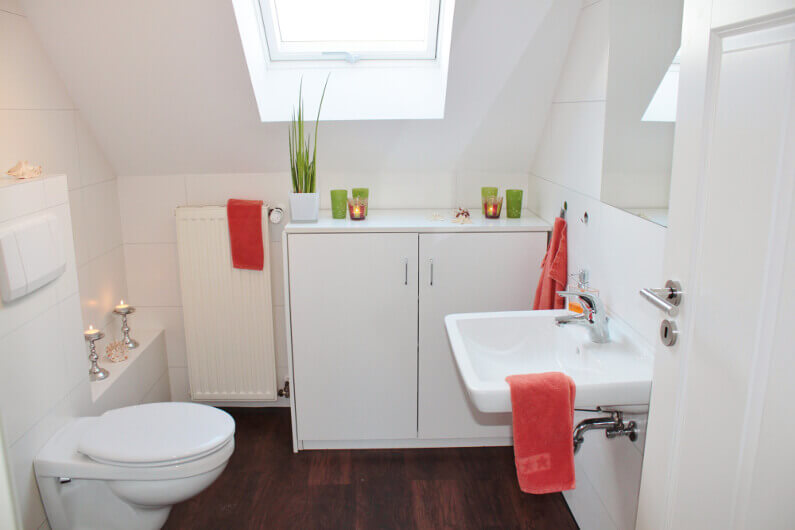 Just under 50% of the homes in New Orleans are owner-occupied. That means that there are thousands of people living in the city who don't have a landlord to call when things get messy!
If you're a homeowner and want to master a few DIY maintenance skills, you're in luck. We've got some tricks of the trade that we're happy to share.
Now, let's set the scene. Your toilet's clogged and you look around to find that there's not a plunger in sight. What do you do?
Read on to learn how to unclog a toilet without a plunger. We're certain that you've got at least some of the necessary materials lying around!
Dump Some Dawn
The first method worth trying involves liquid dish soap. If you don't have any on hand, you can take the time to cut a piece of bar soap into small pieces, but dish soap is definitely the easier option.
Pour about 1/3 to 2/3rds of a cup of dish soap into your toilet bowl and let it sit. The idea is that the soap will seep into the drain and lubricate it so that on your next flush, the clog will be able to slip through without a problem.
Increase Your Odds with Hot Water
If dish soap, alone, doesn't fix your clog, it may be time to try some hot water. While it is okay to pour boiling water down sink drains, you should never use boiling water in your toilet, as the heat can cause the porcelain to crack. Instead, run your tub until the water is hot and fill a good-sized stockpot or bucket with it.
Then, pour the hot water into the toilet bowl from about waist height. Make sure that you don't overflow the bowl and be wary of any backsplash. The combination of lubrication from the soap and heat and pressure from the hot water may be enough to push the clog down the drain.
Break Out the Snake
Alright, so if you don't have a plunger, it's unlikely that you have a drain snake. While you can purchase these for a low price at a home improvement store, you can also make one yourself.
Grab a wire hanger and flatten it into a straight line. Then, bend about two inches back to create a hook that is narrow enough to fit down the drain of your toilet.
Slowly feed the wire tool down the toilet drain. You will feel some resistance when you get to the clog. Carefully push and pull against the clog to break it up so that it can be flushed.
Get Scientific with Baking Soda and Vinegar
Head to the kitchen and grab some vinegar and baking soda. Keep in mind that these are the only two ingredients you should mix for this method. Mixing vinegar with things like bleach or hydrogen peroxide, as these combinations (and some others) will create toxic gases.
What you want to do is pour about one cup of baking soda and two cups of vinegar directly into the toilet bowl. You will notice some fizzing when the combination begins to mix.
Allow it to continue fizzing in the toilet bowl for 30 minutes to an hour. This reaction will hopefully break up the clog so that you can flush it. If you aren't sure if the clog has broken apart, consider using the hot water method in addition to the baking soda and vinegar mixture.
Reverse the Pressure with a Water Bottle
This method can get a little bit messy, so you're going to want to put on some protective gear like rubber gloves and a disposable or washable mask. If you have some goggles, go ahead and throw those on, too.
Next, grab a bucket and a smaller container and start emptying out some of the water in the toilet bowl. You want to get the water level as low as possible.
Then, take a plastic water bottle–12 ounces will do the trick–and fill it with hot water. Then, use your thumb to plug the opening and turn it over. Next, you're going to want to fit the opening into the outlet in the toilet bowl–which means you're going to need to put your hand inside of the toilet.
Once the opening is secure inside of the outlet, give the bottle a good squeeze. This will send the hot water down into the pipe with enough pressure to hopefully dislodge the clog.
To Use Chemicals or Not to Use Chemicals?
It can be tempting to use a chemical de-clogging solution when your toilet won't flush. However, there are a few risks worth noting before you start dumping chemicals into your pipes.
The first thing to be wary of is that some chemicals can do a number on pipes, especially older pipes. While they'll break up the clog in no time, they may also start to corrode your plumbing.
The second thing to be wary of is that a lot of these chemicals are pretty toxic. Some of them can cause chemical burns on the skin or damage the eyes. Others are toxic to inhale and can cause serious respiratory problems.
Overall, we say skip the chemicals and call your plumber.
How to Unclog a Toilet Without a Plunger: Call a Plumber
If you're trying to figure out how to unclog a toilet without a plunger, you're probably in a messy situation. While we always applaud your inner MacGyver, we know a simple solution.
Contact us! National Economy Plumbers are here to serve homeowners in New Orleans and the surrounding areas. We're Louisiana licensed, bonded, and insured and we're just a phone call away!
Serving New Orleans, Metairie, Kenner, Merrero, Chalmette & Terrytown LA
national economy plumbers
© 2012-2023 NationalEconomyPlumber.com
– All rights reserved. –
Information on this website may not be re-used without prior written consent from National Economy Plumbers.
Monday-Friday: 8:00am to 5:00pm
Saturday-Sunday: Client Emergencies Only
Louisiana Licensed, Bonded, Insured
Master Plumbers License LA LMP 214
Master Natural Gas Fitters LA LMNGF 8026
Orleans Plumbing #40 / Gas #03LGA11246
Jefferson Plumbing #408 / Gas #761