Serving New Orleans, Metairie, Kenner, Merrero & Surrounding Area's – Free Quotes!
Sewer Line Installation and Repair
Homeowners as well as commercial interests share the same fate when it comes to aging sewer lines. Your sewer pipeline runs from your home or building on your property to the main city line.
It is an important part of the sanitation infrastructure. This sewer system is integral to maintaining sanitation for the general health and hygiene of the public. You are part of the public.
At National Economy Plumbers, we are dedicated to bringing the underground sewer pipelines up to date whether that is through sewer line repair, sewer line replacement or sewer line installation. Most all of our underground sewage systems in Louisiana and all over the United States are at least 40 years old. In many cases, they are as much as 100 years old. This is remarkable when you consider the majority of sewer systems were put in place with the idea that they would last about 50 years.
Natural Threats to Your Sewage System Lines
Some of the factors impacting sewage systems in New Orleans include unstable soil, corrosion conditions and an excessive amount of tree roots. The roots of trees are lined with millions of tiny fibral-like antennae that incessantly seek out water. They seem to have an innate ability to blindly sense the water that flows through underground pipes. Like a moth to a flame, tree roots will travel to pipes and tightly wrap themselves around them. Eventually, the pipes crush under the pressure allowing a way in for this plant matter to make itself into the home.
We are all familiar with the concept of planting trees far enough away from the home or buildings to prevent underground roots from undermining the foundation. With underground pipes, you have no defense against the tree roots' uncanny seek-and-destroy mission to get at the water. You may not even become aware of a problem with broken pipe sections until you start to notice the telltale signs.
Some of these signs include:
An area in the yard or garden that is perpetually soaked or always wet
Excessive green grass growth where the water is constant
Detecting a foul odor without being able to pinpoint where it is coming from
National Economy Plumbers Sewer Line Service
At National Economy Plumbers, we have worked with all aspects of residential, commercial and specialty plumbing for the last 80 years. Moreover, we have been at the forefront of plumbing techniques, equipment and advancing knowledge in the ever-evolving changes in plumbing services.
Due to our experience working with New Orleans plumbing, we know a thing or two about what to look for. In addition to tree roots, we have the expansive New Orleans soil to contend with. You know what we are talking about if you have seen your driveway or other structures sink in our shifting soil.
How this can affect the pipes in a sewer line installation is in the way they will flatten out creating what are called bellied pipes. These bowled or bellied deformations are prime spaces for collecting matter that eventually cause blockages.
Without the proper techniques to view and appreciate these conditions, it is very difficult to locate the problem in order to fix it. Don't take any chances, call in a professional plumber.
We can perform state-of-the-art video camera inspection to locate the exact problem causing backflow, slow drains, gurgling toilets and a lack of water in the toilet bowl. We then use trenchless sewer repair to fix the damaged sewer line, leaking joints, broken sewer pipe and bellied pipes. All these conditions are visible to us on through the video camera inspection.
How the Trenchless Sewer Repair Method Works
Trenchless technology allows us to perform reconstruction work below the surface requiring few if any trenches. It is often referred to as "no-dig" technology. Trenchless methods have been a fast-growing segment of the construction and civil engineering industries. Much of this trenchless sewer line repair is accomplished using a specialized polyester felt liner.
This liner is impregnated with resin, which gets inverted inside the damaged sewer line using water. It cures in place using hot water so it will shape to the host pipe segment. This process forces the resin into any cracks, joints or aberrations to effectively form a union between the host pipe and the felt liner. Doing this holds them firmly in place.
Problems with Sewer Lines Can Devalue
Damage to residential and commercial sewer systems has a negative impact on property values. We can use trenchless technology to establish a routine maintenance program and to help alleviate the cost of repair. There is no excavation associated with this "no-dig" method to quickly and affordably fix the problems.
In addition to our trenchless technology, we can snake out drains, replace sewer components as needed or just give your system a thorough cleaning out with high-pressure hydro jetting.
Before you resort to the use of harsh chemicals that can cause corrosion, get in touch with us first. Start with a sewer inspection, you may find a standard drain cleaning is enough to solve your problem.
We are profoundly aware of the importance of protecting the environment.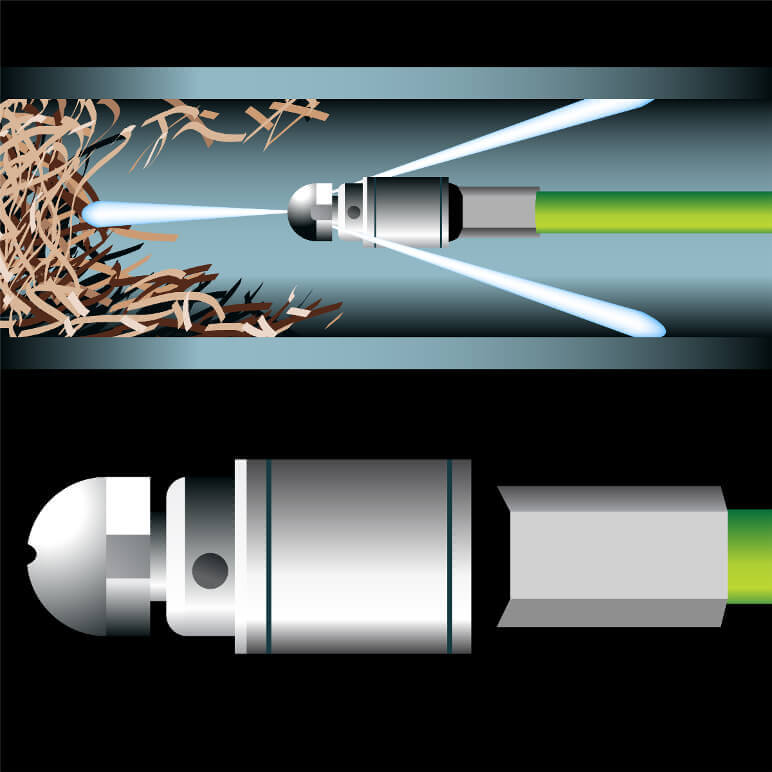 National Economy Plumbers offers Eco-friendly options and green solutions such as enzyme drain cleaners, dual flushing toilets and tankless water heaters.
Our overall plumbing experience gives us the expertise to provide the correct solution for all sewer line service needs. Our team of LA licensed and insured master plumber and gasfitter professionals are ready to respond to your plumbing needs as quickly as possible. Whether it is sewer line installation or maintenance, call us to keep your home, business, institution, hospital or other facilities flowing and free of plumbing problems.
Serving New Orleans, Metairie, Kenner, Merrero, Chalmette & Terrytown LA
national economy plumbers
© 2012-2023 NationalEconomyPlumber.com
– All rights reserved. –
Information on this website may not be re-used without prior written consent from National Economy Plumbers.
Monday-Friday: 8:00am to 5:00pm
Saturday-Sunday: Client Emergencies Only
Louisiana Licensed, Bonded, Insured
Master Plumbers License LA LMP 214
Master Natural Gas Fitters LA LMNGF 8026
Orleans Plumbing #40 / Gas #03LGA11246
Jefferson Plumbing #408 / Gas #761