National Economy's Plumbing Blog
Plumbing Articles from New Orleans, LA
7 Common Mistakes with Hiring Plumbers and How to Avoid Them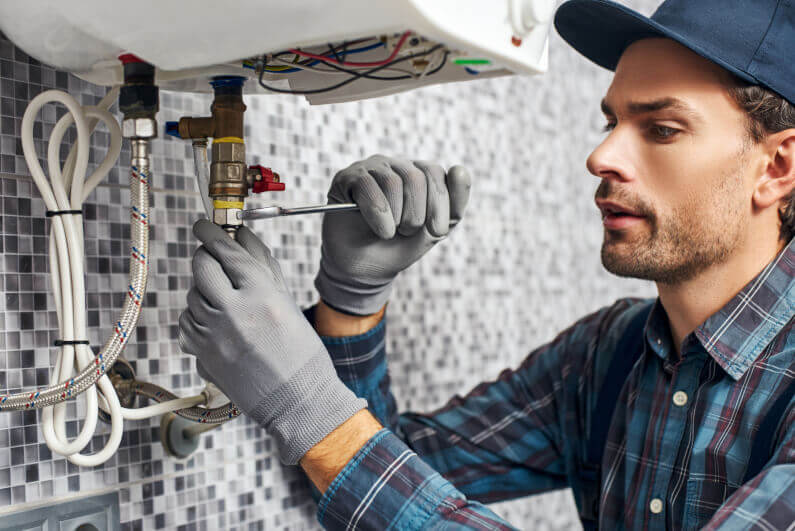 Did you know that there are more than 261,194 plumbers in the United States? Choosing the right plumber can be difficult if you don't know what to look for. You should never choose one at random as you are likely to make a big mistake.
There are many mistakes with hiring plumbers that you can stumble across, but how can you avoid them? What are the features of a high-quality plumber? Keep reading and learn more about how to choose a better residential plumbing experience.
1. Not Checking the Online Customer Reviews
There are many options for plumbers, and you can narrow them down by checking the online customer reviews. You can learn a lot about the quality of a plumber by doing this. A huge mistake would be to not do any research before choosing a plumber.
But online reviews can give you a better idea as to whether you're making the right choice or not. Suppose that you find a plumber online. The plumber's services might seem professional, but then you take a look at the reviews.
These reviews might complain that the plumber did a terrible job repairing their pipes or other issues. They might also complain that the plumber had a bad attitude or overcharged them. If a plumber has mostly negative reviews, you will likely be another unhappy customer if you opt for their services.
But if you choose a plumber with many positive reviews, you'll have a much better time. This type of plumber is more likely to make sure that their customers are happy, no matter what.
2. Choosing a Plumber That Offers the Wrong Services
Some plumbers offer specific services. Suppose you have a problem with your toilet that you need to have fixed. You might hire a local plumber without looking into their specializations.
You would then discover that the plumber specializes in matters other than toilets and can't help you. This is why you always need to double-check the services that a plumber offers. Some plumbers only offer emergency services.
Others may only work on toilets. Others may be more general and can help you with a wide variety of things. There is no point in accidentally hiring a plumber who can't help you.
This would be a big waste of time and energy.
3. Not Checking the Plumber's License or Insurance
Plumbers should always be licensed and have the right insurance. Not having either of these can be a big problem. A plumber without a license is not a real plumber.
A plumber without insurance may get injured on the job and try to sue you. This could turn your simple plumbing repair into an expensive issue. You can usually find a plumber's license and insurance information on their website.
You can also call them and ask them about these credentials. Many people don't think that this is important, and they often get into a lot of trouble because of it. It's better to save yourself that trouble and do your research.
4. Not Checking the Plumber's Experience
A good plumber always has experience. A new plumber without any experience can fix basic plumbing issues, but not much more than that. New plumbers are less familiar with different plumbing issues and how to fix them.
They may also take longer to fix basic issues since they are still learning the ropes. You can avoid this by hiring a plumber with several years of experience. The more years of experience a plumber has, the better.
These plumbers can fix basic problems in the blink of an eye. They can also identify and fix more complex plumbing problems without any issues.
5. Ignoring the Price of the Service
Many people get so caught up in the process of hiring a plumber that they forget about the price. You never want to go over your budget when hiring a plumber. Every plumber charges differently, even when they're working on the same issue.
If you want to save some money, get a quote from different plumbers. Comparing these quotes will give you a better idea of the high and low price ranges for the problem you need fixing.
6. Choosing a Plumber With the Lowest Price
Many people choose the plumber with the lowest price because they think it will save them money. But this doesn't often work out well. Plumbers with unusually low prices may be trying to scam you.
If they get paid by the hour, they may work very slowly to get paid more. Or they may do a terrible job fixing your plumbing issue and you'll have to call another plumber to fix it anyway. It is better to choose a plumber that offers mid- to high-range services. This is one of the more commonly made mistakes with hiring plumbers.
This ensures that the job will get done properly.
7. Hiring a Plumber Without Giving Them Enough Time for the Job
You should never rush your plumber. If you're on a tight schedule and want the plumber to be out of the house at a certain time, don't bother hiring anyone to fix anything. Wait for a day when you have more time for the plumber to fix the problem.
Rushing a plumber may not allow the problem to get fixed. Let the plumber take their time and do what they're supposed to do.
Avoiding Mistakes With Hiring Plumbers
There are many mistakes with hiring plumbers you should avoid. Some include hiring a plumber at the lowest price or not giving the plumber enough time to work.
Are you ready to hire a high-quality plumber? Look no further than our unique plumbing services to see how we can help.
Serving New Orleans, Metairie, Kenner, Merrero, Chalmette & Terrytown LA
national economy plumbers
© 2012-2023 NationalEconomyPlumber.com
– All rights reserved. –
Information on this website may not be re-used without prior written consent from National Economy Plumbers.
Monday-Friday: 8:00am to 5:00pm
Saturday-Sunday: Client Emergencies Only
Louisiana Licensed, Bonded, Insured
Master Plumbers License LA LMP 214
Master Natural Gas Fitters LA LMNGF 8026
Orleans Plumbing #40 / Gas #03LGA11246
Jefferson Plumbing #408 / Gas #761