National Economy's Plumbing Blog
Plumbing Articles from New Orleans, LA
Smelling Gas? 5 Signs You Have a Gas Leak and How to Fix It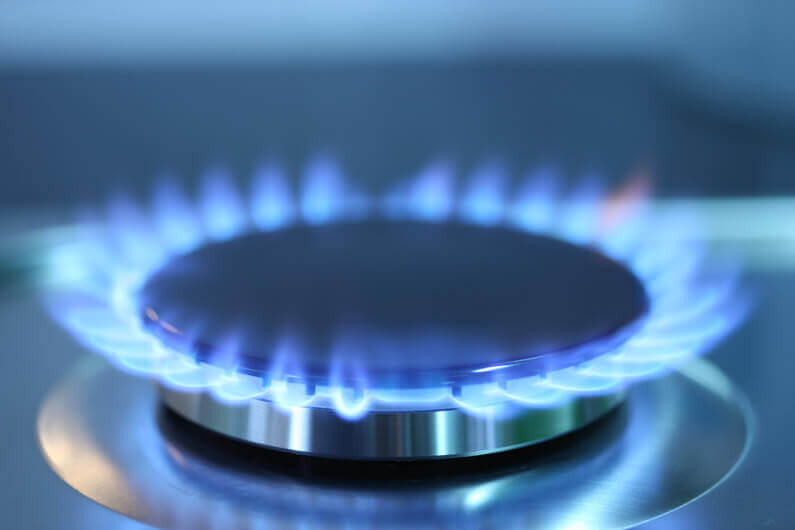 Gas leaks pose a serious health risk to yourself and your family. The problem with gas leaks is that many of them go unnoticed.
Don't mistake a gas leak for carbon monoxide exposure, as they are often interchanged by unbeknownst users. In both cases, it can be quite hard to recognize the problem.
But hopefully, by the end of this article, you will be able identify when you are actually smelling gas.
So if you'd like to ensure the safety within your home, keep reading.
1. How Tell If There Is A Leakage Of Gas?
Many homes use natural gases for hot water, home appliances, and heat. Natural gas does not have a smell, this means a small leak cannot be detected.
A hissing sound is also not present in most cases. That's why utility companies add mercaptan to the gas. It has a sulphuric smell, next of kin to rotten eggs. But even then, a small leak might not have a smell.
You should evacuate the home if you experience:
the smell of sulfur
hear a whistling sound
damaged gas lines bubble, blowing dust or white clouds in water
plants that are dead for no reason
If you suspect a leak, do not turn anything on and don't touch the appliances. Leave the building, open the door, and evacuate. Call the gas company, 911, or local fire development.
They will be able to send somebody to inspect for a gas leak, as well as recommend somebody who will be able to repair the problem.
Here are some other ways to recognize a gas leak.
2. Gas Bill
Let's say you've been on vacation, you have not used the heater and you have not been cooking.
Somehow, the gas bill is expensive. You've to call the company and they persist that the meter is correct. The most obvious issue is a gas leak, this will lead to the following signs.
Make sure you simply did not leave something on while you were gone because that would also explain an expensive gas bill.
3. Corrosion Around Meter
You should head to the gas meter. Look at the pipes, as well as the meter. If there is a bit of chipped paint or rust around it, no problem.
But if you see a metal loss or misshapen pieces, it might be a cause for alarm. This might be because of a gas leak. Leaked gas can oxidize metals, leading to corrosion. This makes them element-prone, so they get easily damaged.
4. Insects Around Meter
Also, look around the meter and pipes. Do you see lots of dead insects?
Natural gas is non-toxic, but it depletes oxygen. This means that the insects that are attracted to the rotten-egg smell will suffocate.
This could be because of a gas leak. You can also examine your household because the gas leak might be occurring somewhere within the premises.
5. Vegetation Around Meter
Don't leave yet. Look around for dead bushes and brown grass around the meter. The gas displaces oxygen, so if there is a leak below the ground, it could be depleting the nutrients from the roots of vegetation nearby.
This is not a for-sure thing, but it's worth knowing.
Gas Leak Physical Symptoms
Gas leaks change the quantity of oxygen available. As you consume less oxygen, you might start to experience symptoms. If you or anybody else experience sudden symptoms, there is probably a gas leak.
You should be looking out for this:
Nausea
Dizziness
Headache
Fatigue
Throat irritation
Eye irritation
Pale skin
Breathing problems
Blisters (if gas comes in direct contact with skin)
You might also see these symptoms in your pets. High levels of exposure to the gas can cause death and unconsciousness.
What to Do When Smelling Gas?
Observe your symptoms as you move between rooms or leave the house. If you notice symptoms reappearing after you change rooms or get back in the home, you are probably dealing with some sort of air contaminant or a gas leak.
For mild odors of gas, open the windows, turn off pilot lights and call the utility company. They will provide the next advice. Turn off the gas meter if you know-how.
For strong odors or symptomatic occurrences, leave the home immediately. Gas is volatile. If you had a leak in your home for a while now, there can even be an explosion.
Call the emergency numbers as soon as possible. But don't do this in your home. Phones create sparks, which can ignite the gas. Head to the hospital or call an ambulance if symptoms are significant.
After everything is fine, have a certified special visit your home if you notice that you are tired without substantial medical or lifestyle reasoning.
Gas Leak Prevented
Now that you know how to identify if you are smelling gas, you are well on your way to ensure that your home is safe and sound. If you suspect that there is a gas leak, follow the guidelines outlined above and try not to change anything or introduce any new electrical inputs in the area.
As long as you react in a quick and efficient manner, there is no reason for the problem to get worse. Call the emergency numbers, wait for assistance, and then make sure the problem has been averted. When everything is secure, feel free to return back to your living quarters.
If you'd like for us to come and inspect/repair your residence for gas leaks, get in touch with us and we will happily accommodate your needs.
Serving New Orleans, Metairie, Kenner, Merrero, Chalmette & Terrytown LA
national economy plumbers
© 2012-2023 NationalEconomyPlumber.com
– All rights reserved. –
Information on this website may not be re-used without prior written consent from National Economy Plumbers.
Monday-Friday: 8:00am to 5:00pm
Saturday-Sunday: Client Emergencies Only
Louisiana Licensed, Bonded, Insured
Master Plumbers License LA LMP 214
Master Natural Gas Fitters LA LMNGF 8026
Orleans Plumbing #40 / Gas #03LGA11246
Jefferson Plumbing #408 / Gas #761