National Economy's Plumbing Blog
Plumbing Articles from New Orleans, LA
A Quick Guide to Water Heater Maintenance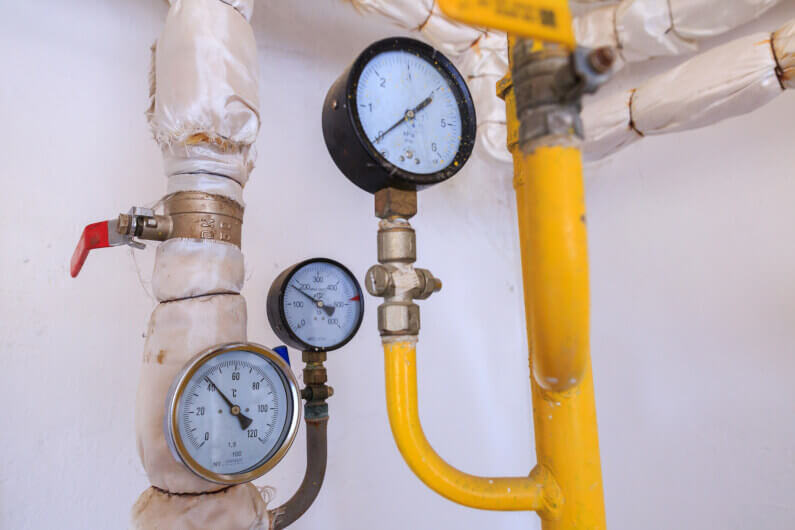 Residential water heaters are designed to last anywhere from 6 to 12 years. If you want to get toward the end of that range, you need to provide your water heater with regular maintenance.
But that strikes the question: what does water heater maintenance involve? There are quite a few steps involved in maintaining a water heater, and they include the following.
Turn Off the Power Source to the Water Heater
First and foremost, you should turn off the power source to your water heater. If your water heater is gas-powered, you should shut off the gas valve. If it's electricity-powered, you should turn off the circuit breaker that the water heater is attached to.
Turning the unit off is important, as it can help prevent accidents. It can also help to keep you safe.
Turn the Pressure Release Valve
Located on the outside of each water heater is a valve known as a pressure release valve. This is designed to release pressure in the event that the water heater becomes too pressurized. It can prevent a water heater from exploding and therefore needs to be functioning properly at all times.
Once you find this valve, turn it or release its trip lever. Upon doing this, it will release air. It will also release some water, which you should attempt to catch in a bucket.
If no air or water is released, there's something wrong with the valve and it should be replaced. Your local plumber can help you with its replacement.
Flush Out the Tank
As time passes, the minerals within your water are bound to cling to the interior walls of your water heater's tank. As more minerals accumulate, they can impair your water heater's ability to do its job, resulting in both energy efficiency issues and water line clogs.
This is why, every year or so, you need to flush out your water heater tank. To do this, you first need to turn off the cold water supply that leads to your water heater. You then need to go to one of your sinks and turn on the hot water heater knob only.
Next, grab a hose and connect it to the drainage spigot on your water heater. Snake the hose into a bucket or into an area outside of your home where it's okay for water to empty. Then, turn the drainage spigot and allow the tank to empty entirely.
The water that drains will likely possess a brownish tint. This is because it's filled with mineral deposits. To drive clinging minerals out of the tank, turn on the cold water supply once again and run it until the drained water possesses a clear appearance.
Once it does, your water heater will be flushed and can be filled back up with fresh water.
Inspect the Anode Rod
Every water heater possesses a component known as an anode rod. The sole purpose of this rod is to attract minerals and corrosive materials so that they don't corrode the interior of the water heater. Instead, they corrode the anode rod itself.
What this means, of course, is that the anode rod eventually breaks down. Once it does, it needs to be replaced. Most anode rods last between 3 and 5 years.
All the while, you should be inspecting your anode rod, just to be sure that it's still doing its job. If it is, you don't need to do anything else. But if it's heavily corroded, you need to replace it.
You might be able to do this on your own. If not, call your local plumber. This is one of the most common water heater problems and they'll have no trouble solving it.
Keep the Pipes Insulated
If you want your water heater to work as efficiently as possible, and if you want it to last as long as possible, you need to keep it insulated. Insulation prevents heat loss, thus allowing the water heater to work as little as possible.
Now, there should already be insulation on your heater. However, it can deteriorate over time, and thus could need to be replaced.
First, check the pipes that lead to the water heater. These should be wrapped in foam insulation, which should be taped up snugly.
Then, check the water heater itself. It should be wrapped in an insulating blanket. Tape this blanket up to ensure that there are no exposed areas, and your heater should be good to go.
If you need any assistance with insulating your water heater, call a plumber. They've encountered all manner of water heater issues and will have no problem combating this one.
Schedule Tune-ups
Our last piece of advice is to schedule tune-ups. Yes, you can perform a good deal of the maintenance that your water heater requires. However, there are technical aspects of water heaters that can be a little challenging for the everyday homeowner.
This is where a professional water heater repair specialist comes into the picture. They deal with water heaters every day and know exactly how they function. Not only do they possess a deep understanding of the tank and the valves that a water heater contains, but they also have an understanding of a water heater's gas or electrical components.
This is important as it ensures that they can accurately assess these components' functionality. They can also make repairs and replacements if needed.
A broken-down water heater is one of the most common plumbing issues in existence. Therefore, you should have your water heater inspected by a professional at least once yearly.
Need Assistance With Water Heater Maintenance in New Orleans?
You might not be confident in your ability to maintain your water heater on your own. Don't worry; that's all right. You can always hire a professional plumber to maintain your water heater for you.
Need assistance with water heater maintenance in New Orleans? We here at National Economy Plumbers have you covered.
Contact us now for a free estimate!
Serving New Orleans, Metairie, Kenner, Merrero, Chalmette & Terrytown LA
national economy plumbers
© 2012-2023 NationalEconomyPlumber.com
– All rights reserved. –
Information on this website may not be re-used without prior written consent from National Economy Plumbers.
Monday-Friday: 8:00am to 5:00pm
Saturday-Sunday: Client Emergencies Only
Louisiana Licensed, Bonded, Insured
Master Plumbers License LA LMP 214
Master Natural Gas Fitters LA LMNGF 8026
Orleans Plumbing #40 / Gas #03LGA11246
Jefferson Plumbing #408 / Gas #761