National Economy's Plumbing Blog
Plumbing Articles from New Orleans, LA
How to Clean a Shower Drain the Right Way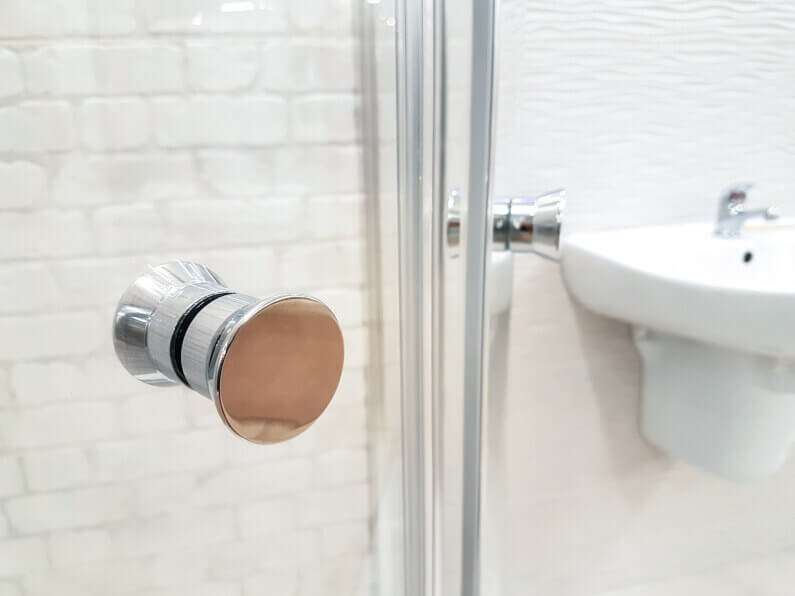 A clogged shower drain is easily managed if you know the right process. This kind of drain cleaning is something most homeowners can do themselves. However, many homeowners don't know this.
This leads to homeowners calling a plumber before they need to. By learning how to clean a shower drain yourself, you may be able to avoid calling a plumber.
In this article, we offer our top drain cleaning tips. Continue reading to find out how to properly clear your shower drain.
Clearing a Clogged Shower Drain
If you're wondering how to clean a shower drain, start by clearing any blockages. This is simple if the blockage is visible. For example, an accumulation of hair around the drain can be manually removed.
However, other causes of a clogged shower drain require other tools like a plunger or a drain snake. Deciding which of these tools to use for cleaning a drain depend on if the clog needs to be pushed away or pulled out of the drain.
Clear the Drain
As we said, some clogged drains result from surface-level blockages, meaning an accumulation of dirt or debris around the entrance of the drain. These can be removed by hand or with tweezers.
For minor blockages or even routine cleaning, you can start small by using a plastic hair snake. To use this, push the pointed end down your drain until only the handle is exposed (or as far as it will reach, whichever comes first). Then, twist it several times before pulling it out.
The small spikes along the sides will grab on to clumps of hair. Once you pull out the clog, the tub should drain.
Keep in mind, this tool won't collect all of the hairs in your drain, but it can help in cleaning a drain of any tangles that are causing slow drainage. If this doesn't help, move on to a heavier drain snake.
Using a Drain Snake
Next on our list of drain cleaning tips is to use a heavier duty drain snake called an auger. These are made of a heavier material than plastic, which helps push them through more difficult clogs.
Once you've fed the end as far down the drain as it will go, start turning the handle to twist and pull out. If water has accumulated, it should start to drain. Otherwise, you can test it by running water through the drain.
Repeat this process until the clog clears. If this doesn't help, you can try using a plunger.
Using a Plunger
Some clogged drains can be fixed with a plunger. This can help break apart any minor clogs the drain snake can't reach and push them along down the drain.
To use a plunger, turn on the water and fill the tub with water. You only need enough to cover the rubber portion of the plunger. Then, make sure the lip seals around the entire drain before plunging.
Repeat the process until the clog is cleared and the water starts to drain. If the water doesn't start to drain, consider using a liquid cleaner or contacting a plumber.
How to Clean a Shower Drain with Liquid Cleaners
There are two main options when learning how to clean a shower drain with liquid drain cleaners. The first on our list of drain cleaning tips is a natural cleaner like boiling water and baking soda. The second option is heavy-duty commercial chemical cleaners.
Natural Cleaners
Natural cleaners tend to be a preferred method to achieve a clean shower drain. Cleaners like baking soda and vinegar followed by boiling water work well at cleaning a drain without eating away at your plumbing.
Among the different options of natural drain cleaning options, we recommend using the baking soda and vinegar reaction. We like this combination because the baking soda dissolves hair as well as disinfects, so it's great for routine cleaning as well.
To start cleaning a drain, boil a pot of water and pour it down the drain. Make sure you don't have PVC pipes. If you do, opt for hot water instead of boiling water to avoid damaging your pipes.
Next, pour about 1 cup of the baking soda down the drain. If you hear it fizzing, that means it's working. Allow for it to sit for 5 to 10 minutes.
Finally, pour a solution of 1/2 cup vinegar and 1 cup hot water down the drain. Cover the drain with a drain plug or thick cloth for another 5 to 10 minutes before flushing with another pot of boiling water.
Using Commercial Chemicals
Commercial chemicals are an option when all other drain cleaning tips fail. We recommend avoiding this when possible because the harsh chemicals can eat away at your pipes. For the best results, be sure to follow the directions included with your commercial cleaner.
Still Having Trouble? Call a Plumber
If you've tried all of our drain cleaning tips, but still have a clogged drain, we recommend contacting a plumber. Our team at National Economy Plumbers is well equipped to handle the toughest of clogged shower drains. We can help save you the time and effort needed for proper drain cleaning.
Get Cleaning
Now that you know how to clean a shower drain properly, you should feel confident in getting started. Remember to start small to clear simple clogged shower drains before moving on to heavier equipment and chemicals.
If you still have trouble after trying all of our drain cleaning tips, don't be afraid to reach out to the professionals for help. It could save you a lot of time and effort.
If you have drain cleaning needs, contact us today for a quote.
Serving New Orleans, Metairie, Kenner, Merrero, Chalmette & Terrytown LA
national economy plumbers
© 2012-2023 NationalEconomyPlumber.com
– All rights reserved. –
Information on this website may not be re-used without prior written consent from National Economy Plumbers.
Monday-Friday: 8:00am to 5:00pm
Saturday-Sunday: Client Emergencies Only
Louisiana Licensed, Bonded, Insured
Master Plumbers License LA LMP 214
Master Natural Gas Fitters LA LMNGF 8026
Orleans Plumbing #40 / Gas #03LGA11246
Jefferson Plumbing #408 / Gas #761