National Economy's Plumbing Blog
Plumbing Articles from New Orleans, LA
How to Fix a Leaky Faucet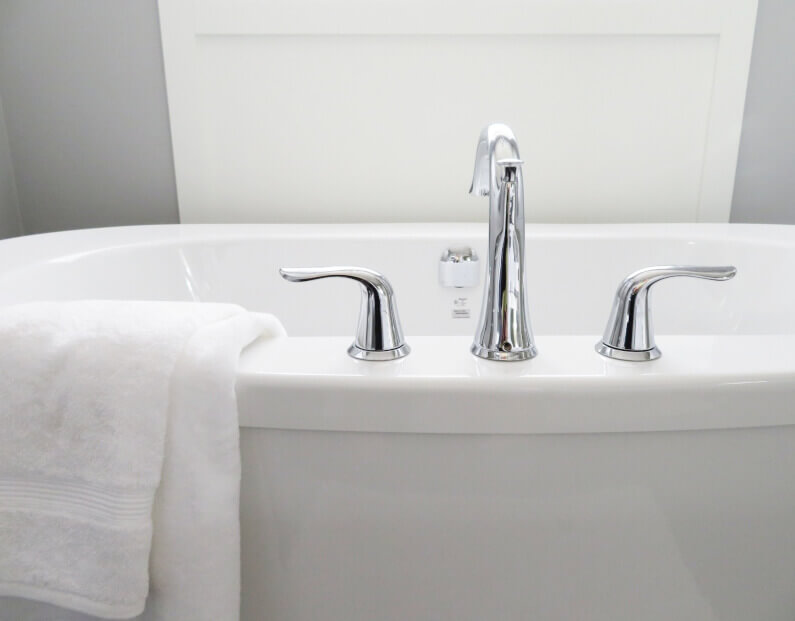 Do you want to solve a leaky faucet problem?
Each day, the average person uses 80 to 100 gallons of water for indoor home use. Most of that water goes into flushing the toilet and then taking showers and baths. Today, water conservation is the major concern and goal of many.
Learning how to fix a leaky faucet will help you save water. It can also help you reduce your typical water bill. To learn how to fix a leaky faucet, continue reading.
Determine the Type of Leak
Before you start, know what type of plumbing leak you're dealing with. Some faucets may leak either hot or cold water. In others, both water temperatures might leak from the faucet.
If your faucet can deliver water at different temperatures, find out which one is leaking. Fiddle with the faucet handles until you find it out. You may even discover that the faucet is leaking from both sides.
Find the Cause of the Leak
After that, think about what's causing the leak to learn how to fix it. One of the most common reasons behind this plumbing issue is excessive water pressure.
Try to notice when your faucet starts leaking. Does it leak at specific times during the day? If the faucet is leaking when you aren't using other plumbing fixtures, the water pressure is likely too much.
Having damaged and worn parts can also cause steady dripping water. A steady drip is a sign to replace the washer in the faucet. If you have a compression faucet, the problem is likely in the seals.
If you're using cartridge faucets, the issue might be in the cartridge. Sometimes, the problem is with the moving components, like the inlet and outlet seals as well as the O-rings. These parts need immediate replacement to keep your faucet from dripping again.
The next possible cause of a leaky faucet is a cracked or loose-fitting plumbing pipe. When you find a leak with a slow and steady rhythm, check the piping under the sink. You may notice small holes, cracks, or loose fittings near or right where the pipes connect.
Things You Must Do Before You Fix a Leaky Faucet
Once you know the cause of the leak, gather the right tools for the DIY faucet repair job. Gather the following materials and tools first:
Pliers
Screwdriver
Allen wrench
Replacement parts
Once you got all these tools and replacement parts ready, turn off the water supply. You can do it using the valve under the sink or the one in your home.
After the water stops flowing, let the water from the faucet drain. Doing so will release pressure in the pipe.
The average water bill in the United States is $72.93 per month. If you want to make the most out of it, saving as much water as possible is the right move. Place a cup or pitcher under the sink to catch it.
Next, take a piece of cloth or filter to cover the drains. If any small parts fall, the cloth filter will prevent them from going down the chute.
How to Fix a Leaky Faucet
Now, it's time to finally discuss the ways of fixing a leaky faucet. Since there are different types of faucets, expect various solutions as well. Also, always be ready to call in a professional plumber in case things take a turn for the worse.
Fixing a Compression Faucet Leak
Let's start with a compression faucet what you should do when you have a compression faucet leaking. Remove the decorative cap on their handle, followed by the screw under it. If you can remove the handle screw, remove the handle.
With a crescent wrench, your next target is the packing nut. From here, making the necessary repairs is easy. You'd only have to pop out the stem and then replace the O-ring within it.
Fixing a Ball-Type Faucet Leak
What if you have to fix a ball-type faucet instead? When fixing this faucet type, your first task is to remove all parts except for the moving ones. Next, use the replacement kit and follow the instructions.
If you don't have an instruction kit, it's best not to continue with the repair process. Remember, fixing a ball-type faucet can bring more effort than it's worth. In most cases, it's better and easier to replace the whole faucet instead of repairing it.
Fixing a Cartridge Faucet Leak
The last type of leak we'll discuss is the cartridge faucet leak. Like the ball-type faucet, fixing a cartridge faucet leak can take up a lot of your time and effort. It's because you have to replace the interior of the faucet.
To fix the leak, remove the decorative cap on the handle first. Next, remove the handle screw. From here, it's a straightforward task.
If you're having trouble with these solutions, consider hiring professional help. Find the right plumbing services so you can get your broken or leaky faucets repaired right away. Hiring experts is also better than experimenting and risking destroying your property, which can cost more.
Another factor to consider is insurance. If professionals work on your leaky faucet, they're insured if ever something untoward happens. It's a good way of protecting yourself from further expenses.
Fix Your Leaky Faucets at Home Today
We hope you enjoyed this guide and have a better idea of how to fix a leaky faucet. It won't be easy, especially if you're new to DIY plumbing. It always helps to be diligent and resourceful if you want to learn the skill.
Are you looking for an affordable plumbing expert in the New Orleans area? National Economy Plumbers is always ready to help you fix any plumbing issue. Come visit our contact page now to learn more about our services or to shoot us your inquiries.
Serving New Orleans, Metairie, Kenner, Merrero, Chalmette & Terrytown LA
national economy plumbers
© 2012-2023 NationalEconomyPlumber.com
– All rights reserved. –
Information on this website may not be re-used without prior written consent from National Economy Plumbers.
Monday-Friday: 8:00am to 5:00pm
Saturday-Sunday: Client Emergencies Only
Louisiana Licensed, Bonded, Insured
Master Plumbers License LA LMP 214
Master Natural Gas Fitters LA LMNGF 8026
Orleans Plumbing #40 / Gas #03LGA11246
Jefferson Plumbing #408 / Gas #761