National Economy's Plumbing Blog
Plumbing Articles from New Orleans, LA
What Is the Ideal Water Heater Temperature for Your Home?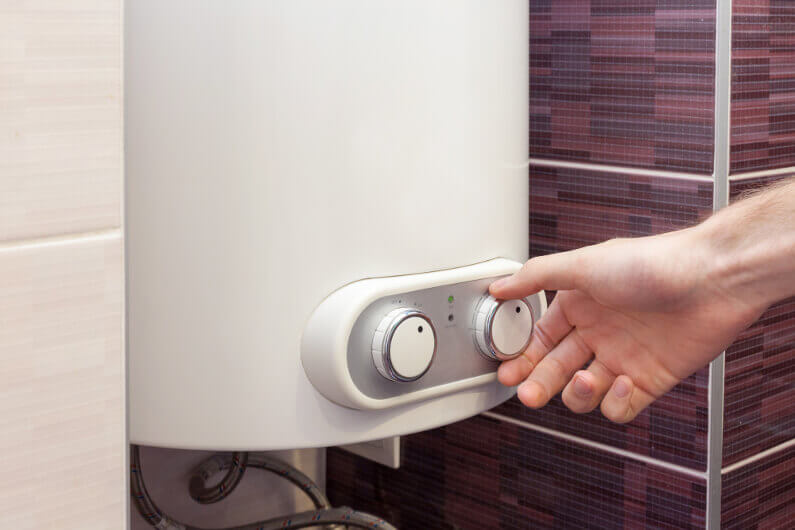 Almost a fifth of your home's energy costs go towards the water heater. It may seem like a small change, but adjusting your water heater temperature can pay off in lower energy costs.
But if you adjust the water temperature too low, you could put your family's health at risk. There are many factors that determine which temperature is right for you. Finding it can be a difficult task of trial and error.
Have you ever burned your hand on water straight from the tap or run out of hot water in the shower? That's a sign you need to fiddle with your water heater temperature.
This guide will take a deep dive into the various factors you need to consider, as well as how to adjust your water heater.
1. The Hot Water Heater Temperature Range
There's no magic temperature that's perfect for everyone. If it were that easy, you'd never have to change your water heater settings. However, most experts have come to a consensus regarding the range of acceptable temperatures.
Your hot water heater should be set at 120 to 140 degrees Fahrenheit. Any lower, and you'll put yourself at risk of contaminating your water supply with bacteria. At temperatures above 140 degrees, your home's hot water has the potential to cause severe burns.
In general, it's suggested that the average family set their water heater to 120 degrees Fahrenheit. But don't jump for this option right away. There are several situations that will determine which setting is right for your family's health and budget.
Let's take a closer look.
2. Reasons to Change the Water Heater Temperature
Legionella bacteria thrive in stagnant freshwater environments. According to the Centers for Disease Control, they prefer a temperature range between 77 and 108 degrees Fahrenheit. Although these bacteria have survived in 120-degree water, it's a rarity.
That's why it's the lowest recommended hot water temperature. Lower temperatures will create a perfect breeding ground for these dangerous germs. They're the cause of Legionnaires' disease, a critical and deadly form of pneumonia.
The average adult is not at-risk. But if your household has small children or elders, it's wise to increase the temperature of your water heater. This will severely reduce the chance of bacterial buildup.
But there are other concerns, too. If your home doesn't have a dishwasher that heats the water, 120 degrees might not be enough to sanitize your dishes.
Depending on the size of your family, you may want to keep the water heater hotter than normal. This will ensure the water remains hot during periods of high demand.
But remember, the higher the temperature, the higher your bill. The water will also be more likely to burn you.
3. How to Find Water Heater Temperature
Heater manufacturers do not have to set their devices to a standard temperature setting. For a time, they followed the advice of the Consumer Product Safety Commission and preset heaters to 120 degrees.
But new evidence suggests that 41% of heaters run above this setting. For some families, that's just fine. But for others, it presents a risk of second-degree burns.
Take the time to figure out your water heater's operating temperature. If you're lucky, your electric water heater will have a temperature gauge. The problem is, these aren't always reliable.
Play it safe and take a more accurate reading. First, choose the tap in your home that's as far away from the heater as possible.
Let the water run at its hottest setting for a few moments. Then, carefully collect it in a container and use a thermometer. It's a good idea to take two or three readings.
Has the temperature changed each time? That indicates you might need water heater repair.
4. How to Adjust Water Heater Temperature
Not happy with your thermometer reading? Changing your water heater temperature is easy.
Most households rely on an electric water tank. These have heating coils on both the top and bottom of the tank. You'll need to adjust both of these to achieve the desired temperature.
If you're lucky, your hot water tank will have a temperature dial on its exterior. These usually display notches, not numbers. Turn it a notch to the left or right, depending on your desired adjustment.
Most water heaters will require you to take out the screwdriver. To be safe, it's always suggested you turn off the power to your water heater beforehand.
You will find cover panels on the upper and lower section of the tank. Remove these with a screwdriver to reveal the temperature dials.
After making the change, give your heater at least three hours to adjust to its new setting. Then, just as before, run the water from a tap and check the temperature.
Make adjustments as necessary.
5. The Ideal Water Heater Setup
The World Health Organization suggests setting your water heater at 140 degrees Fahrenheit for optimum safety. However, the water is hot enough to cause serious burns. Thankfully, there's a setup that addresses both of these concerns.
You could set your water heater to 140 degrees Fahrenheit to keep bacteria out of the picture. At taps, showers, and other points of use, install anti-scald mixing valves. These valves mix cold water with the hot water from your tank, reducing its temperature.
This way, you'll keep bacteria out of your water heater and make it safe to use. You can even set these anti-scald valves to temperatures below the bacteria-safe setting.
Need Water Heater Help?
There's no doubt that water heaters can be complicated. If you need help adjusting your water heater temperature, you should rely on a professional to get the job done.
And water heaters don't last forever. Strange noises, discolored water, or irregular temperatures are all good signs that you need your water heater serviced.
If you live in the New Orleans area, contact us for a free quote today.
Serving New Orleans, Metairie, Kenner, Merrero, Chalmette & Terrytown LA
national economy plumbers
© 2012-2023 NationalEconomyPlumber.com
– All rights reserved. –
Information on this website may not be re-used without prior written consent from National Economy Plumbers.
Monday-Friday: 8:00am to 5:00pm
Saturday-Sunday: Client Emergencies Only
Louisiana Licensed, Bonded, Insured
Master Plumbers License LA LMP 214
Master Natural Gas Fitters LA LMNGF 8026
Orleans Plumbing #40 / Gas #03LGA11246
Jefferson Plumbing #408 / Gas #761