National Economy's Plumbing Blog
Plumbing Articles from New Orleans, LA
What Are the Signs That Indicate I May Need to Replace My Sump Pump?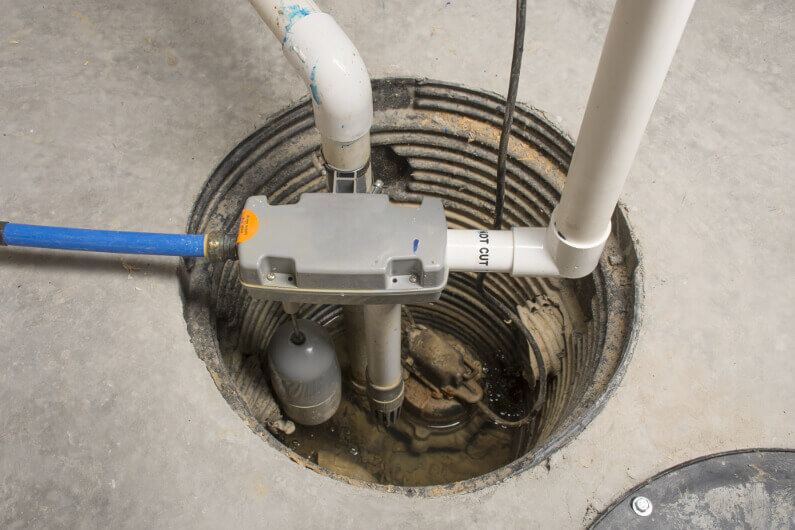 Water damage is a major problem for homeowners in Louisiana. Between the overly wet soil, heavy rains, and severe storms, it's normal for water to intrude into your foundation.
That's why most homes have a sump pump that helps send water away from the foundation. When that pump gets damaged, it won't work as effectively, opening you up to foundation problems that can cost more than $5,800 to fix.
The best thing you can do is keep your sump pump in good shape and replace it when it's starting to fail. Here are a few tell-tale signs that it's time to replace your pump.
It's Making Strange Noises
Sump pumps make noise when they turn on. That's because the motor has to work to send excess water away from your home and toward the designated drainage area.
However, that noise should be relatively consistent.
If you hear strange noises or grinding sounds when the pump turns on, there's likely a serious problem with the motor. While it may be possible to replace the damaged components, it's often best to just replace the pump entirely.
Once your contractor installs the new pump, those strange noises will go away. As an added bonus, that new pump may be even quieter than your old one used to be!
It Won't Turn Off
Most homes' sump pumps only turn on when there's excess water around the foundation. The moisture triggers the unit to turn on so it can divert water away from your basement.
If the pump keeps running constantly or constantly turns on and off, it doesn't necessarily mean that you have that much water around your foundation. It can indicate that the unit is starting to break down.
When this happens, don't wait for the system to fix itself. Schedule an inspection with an experienced plumber and get the pump replaced.
You Can See Rust on the Sump Pump
Rust is a fact of life in Louisiana, but that doesn't mean it should build up on your sump pump. If it does, it's a sure-fire sign that the pump is in need of replacement.
The presence of rust on your pump means that parts of it are starting to corrode. When the corrosion gets bad enough, the pump won't work as effectively as it once did. Worse, it can break unexpectedly and often, right when you need it most.
Replacing the pump will take care of the rust and will improve the effectiveness of your drainage system. That means your foundation will stay dry longer, even when the area gets tons of rainfall.
You're Not Sure How Old It Is
Unfortunately, no plumbing device lasts forever and sump pumps are no exception. They have to work frequently to keep your home dry and more use they get, the more wear and tear the motor experiences.
If you can't remember the last time the pump got replaced or you've never replaced it since owning the house, you need to schedule an appointment with your plumber.
An older sump pump just won't be able to keep up with the amount of water around your home. Leaving it in place puts you at risk for catastrophic failure resulting in expensive and time-consuming foundation repairs.
Your Basement or Crawlspace Flooded in the Past
When a sump pump is working properly, it sends wastewater and excess moisture away from your home. This helps keep your foundation dry and reduces the likelihood of flooding inside your home.
If the basement or crawlspace around the sump pump flooded in the past, it means the current pump can't handle the amount of water around your home. If this is the case, you'll want to get the pump replaced as soon as you can.
Leaving a pump in place that can't handle the current water load means it's only a matter of time until the space floods again. Remember, the more moisture that builds up around your foundation, the more severe the water damage will be to the rest of your property.
The Pump Vibrates More Than Normal
When it's working properly, your sump pump will vibrate at least some whenever it kicks on. It's a byproduct of the motor working to move heavy water through your system.
Just as a damaged pump can make more noise, it can also vibrate more severely. This excess vibration can actually worsen the damage and cause your unit to fail more quickly.
Excess vibration is a problem that's most common in older or already damaged units. If yours seems to be vibrating more than normal, contact your plumber and let them replace it.
It Hasn't Gotten Serviced in Years
It's always best to get your home's plumbing inspected at least once a year. Unfortunately, most homeowners don't remember to schedule those inspections until it's too late.
Sump pumps require regular maintenance and cleaning to extend their lifespans and keep them working properly. If you haven't gotten it serviced in several years or haven't scheduled an appointment at all, it's probably time to get the pump replaced.
During the replacement, try to establish a regular maintenance plan with your local plumber. This way, you'll be able to stay on top of any preventative maintenance before the pump can develop major issues that keep it from doing its job.
Don't Put Off a Replacement
If you're experiencing any of these issues with your home's sump pump, don't wait. Schedule an appointment and let our team inspect your pump for damage.
Our experienced plumbing contractors will assess your pump and help you decide if the time is right for a replacement. Once the new pump gets installed, we'll help you keep it up and running flawlessly for years to come.
Contact us today to schedule a free consultation.
Serving New Orleans, Metairie, Kenner, Merrero, Chalmette & Terrytown LA
national economy plumbers
© 2012-2023 NationalEconomyPlumber.com
– All rights reserved. –
Information on this website may not be re-used without prior written consent from National Economy Plumbers.
Monday-Friday: 8:00am to 5:00pm
Saturday-Sunday: Client Emergencies Only
Louisiana Licensed, Bonded, Insured
Master Plumbers License LA LMP 214
Master Natural Gas Fitters LA LMNGF 8026
Orleans Plumbing #40 / Gas #03LGA11246
Jefferson Plumbing #408 / Gas #761