National Economy's Plumbing Blog
Plumbing Articles from New Orleans, LA
These Are the Different Types of Plumbers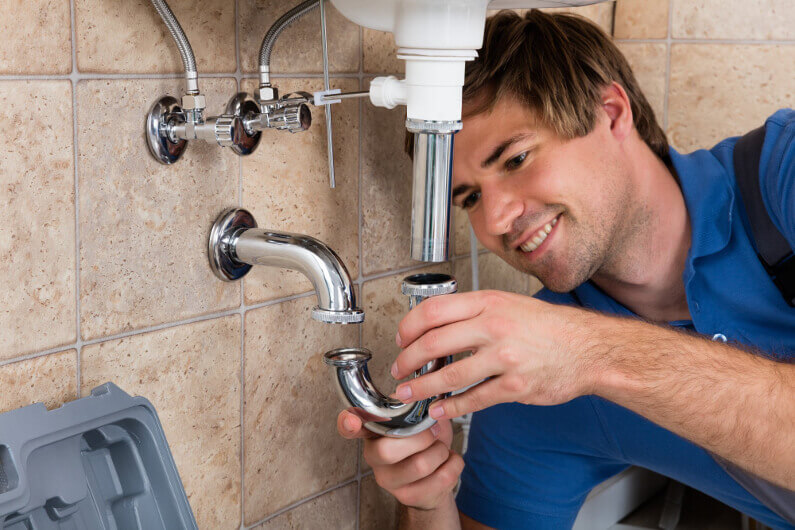 Do you have a leak in your kitchen? Are you looking for someone to take care of a problem in your office bathroom?
You may be wondering if you need to call your neighborhood plumber for all types of plumbing services. Believe it or not, there are different types of plumbers. The one you call will depend on the job that needs to get done.
Here's what you need to know about finding the right type of plumber.
1. Residential Plumbers
One of the most common plumber types is a residential plumber. These are the folks you call if you suddenly get a leak under your kitchen sink or can't unclog your bathroom.
Plumbers can begin their training after graduating from high school. They may complete a licensing program while working as an apprentice, which gives them on-the-job training.
Residential plumbers are trained in pipe fittings, drawings, and construction safety.
After completing their apprenticeship, which takes around two to six years, plumbers can become journeymen. They need to pass a licensing exam, which allows them to practice their trade on their own.
Once someone has worked as a journeyman plumber for two consistent years, they are eligible to become a master plumber. They first need to pass a test that includes both practical and written elements.
A master plumber is allowed to supervise apprentices. The designation also opens up other career paths, including designing plumbing systems.
Before hiring a residential plumber, you'll want to make sure they have experience doing the type of job you've got.
If, for example, you've got a problem with your water tank, you'll want to make sure you hire a plumber who specializes in water supply problems.
If you've got an issue with a clog or need someone to help you install a toilet or shower, you'll want to hire someone who has sanitary plumbing experience. These folks are the most commonly contacted types of plumbers.
2. Commercial Plumbers
Commercial plumbers are called upon to work on jobs at retail spaces, industrial warehouses, schools, and hospitals.
These commercial plumbers deal with a greater number of pipe systems than residential plumbers do. They may install drinking fountains, sprinkler systems, sewer lines in office buildings, or businesses.
Commercial plumbers may work on large boilers, sewer lines, or lift stations. These professionals may get called upon for repairs at any time, including weekends and holidays.
3. Repair and Service Plumbers
Some plumbers specialize in service and repair issues. These folks fix and maintain existing plumbing.
You may have an issue with a leak in your garden hose, for example. Or you may have a bathtub that's clogged and your neighborhood hardware store liquid drainer isn't working.
You can ask people you know to recommend a local plumber with experience in repair and service. These professionals are used to getting called upon to come out and fix plumbing problems at a moment's notice.
Finding the Right Plumber
The type of plumber you need for your job will depend largely upon your unique needs.
If you have a household problem, you can search online for local professionals in your area. Read online reviews and make sure former customers are generally happy with their services.
If you find a plumber who seems reputable, call them up and ask for at least three references. Don't be afraid to ask questions.
Was the plumber on time? Were they honest about what needed to get repaired? Was the problem fixed quickly and efficiently?
Trusted friends and family are another great way to locate the right plumber. Ask for recommendations from those you know, as they're unlikely to lie to you about someone's ability to get the job done well.
It's critical to find a local plumber because these folks will be familiar with the pricing and regulations in your area. You'll also want to find someone you can call up right away if you have another plumbing issue in your home.
The Right Qualifications
Check out your plumber's website before you hire them. Make sure they have experience and expertise in the type of service you need.
You may, for example, be looking for someone who specializes in drain cleaning. Look around for someone local who does this regularly.
You'll also want someone who has appropriate licensing. Thes state of Louisiana, for example, requires plumbers to earn a license. Ask for your plumber's license number and check it out online.
Master plumbers in Louisiana must also have liability insurance. This protects their business in the event of bodily injury or property damage. Make sure you ask about your plumber's insurance before you hire them.
Your plumber should quote you a price that's reasonable for your job type and geographical area. Before you hire someone, get estimates from at least three different companies. Make sure the price you'll be paying seems to be on target.
The right plumber will be able to supply you with a written estimate before you hire them. You won't want to get surprised by any unexpected costs along the way.
Make sure your plumber can give you their prices on paper before you make a final decision.
The Types of Plumbers You Need
Your job type could require laying pipes, setting up appliances, or unclogging drains. Before you hire someone, you'll want to know about the different types of plumbers available to do your job. Once you find the right professional, you'll be glad you took the time to do your research.
Don't wait to find a qualified plumber. If you need quality plumbing work done, contact us today.
Serving New Orleans, Metairie, Kenner, Merrero, Chalmette & Terrytown LA
national economy plumbers
© 2012-2023 NationalEconomyPlumber.com
– All rights reserved. –
Information on this website may not be re-used without prior written consent from National Economy Plumbers.
Monday-Friday: 8:00am to 5:00pm
Saturday-Sunday: Client Emergencies Only
Louisiana Licensed, Bonded, Insured
Master Plumbers License LA LMP 214
Master Natural Gas Fitters LA LMNGF 8026
Orleans Plumbing #40 / Gas #03LGA11246
Jefferson Plumbing #408 / Gas #761