National Economy's Plumbing Blog
Plumbing Articles from New Orleans, LA
7 Reasons to Hire a Plumber for Homes in New Orleans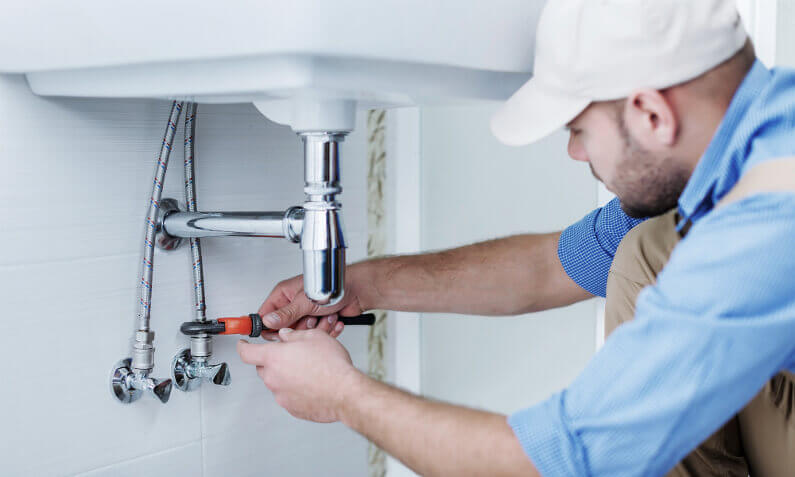 Overlooking water damage and plumbing issues is one of the worst mistakes you can make as a homeowner. While it may seem harmless, you're actually compromising your home's structural integrity, and in some cases, putting your health at risk. Also, the further you put off plumbing repairs, the more expensive they become.
Another big mistake homeowners make is trying to fix the plumbing issues themselves. In most cases, they end up doing more harm than good and paying more for the repairs than they should have.
That said, you should leave any plumbing issues to a plumber for homes and never attempt to do it on your own.
In this post, we'll look at a couple of reasons why it's always a good idea to hire a plumber for your home plumbing issues. You've seen the YouTube DIY repairs videos and repairing the plumbing looks like a breeze, but here are a few reasons why you should always go for the pros.
Professionalism
With home plumbers, you get professional service for quick and permanent fixes for the plumbing issues. Licensed plumbers have years of training and experience to back up their services; it's this level of skill and experience that you get when you hire a plumber. You can't compare that with a few Youtube videos or your uncle Joe's handiness.
Specialty skills like soldering, lines connecting, and calculated excavation are a staple of most plumbing repair jobs. If you think that you can handle that without any prior training, then you're most likely wrong.
The plumber can also identify any future problems and address them before they worsen. Plus, if you're not satisfied with the service, you can always ask them to redo the work before they leave
Safety
While plumbing repairs might not be as dangerous as electrical repairs, plumbing is still a dangerous job. The first danger comes with the trenching and excavation that's characteristic of plumbing repairs. If not careful, one can hit the electricity or gas lines. Not only will you damage the lines, but you'll also be endangering your life in the process.
Qualified and licensed plumbers know where the gas, electricity, and water lines run to avoid damaging them during repairs. They also know the proper authorities to contact in case anything goes wrong. Lastly, most plumbers have insurance like workers' comp, so you won't have to take any liability in case anything goes wrong.
Some specialty operations, like soldering, which uses an open flame, requires adequate safety training before you can undertake them. So for your own safety and that of your home occupants, it's best to leave plumbing work to the pros.
Professional Equipment
Sure your local hardware store might have everything you need for a few plumbing repairs and a lot of other repairs. Plus, as per the YouTube tutorial, these tools are all you ever need to fix those pesky plumbing issues.
While that's true to some degree, you can't compare them to the tools that professional plumbers use. Only licensed plumbers or contractors can purchase such equipment and tools from the manufacturer. That's because they require extensive knowledge and training to use.
These tools and equipment are highly effective and can get the job done in no time. If you pair these tools with a competent plumber, you can be sure of a bang-up job.
They Provide a Guarantee
With licensed and professional plumbers, you usually get a guarantee of their work. That way, you don't have to worry about shoddy work or future complications with your plumbing. In case of any issue down the line, you can always call the plumber to fix it for free.
To Prevent Water Damage
Most plumbing issues end up snowballing into many serious and costlier complications. You might not be able to spot these issues if you handle plumbing repairs on your own. A licensed and professional plumber, on the other hand, has a keen eye for spotting any future issues and fixing them before they occur.
Doing so, by extension, saves you a lot of money in the long run because you won't have to spend any money on these future repairs. Plus, you'll be preventing a lot of water damage that could do a number on your home's foundation.
When Should You Call a Plumber for Your Home?
Home plumbers can handle a variety of issues and can also spot future problems before they occur. You should call a professional plumber if you have any of the following issues.
Leaking Lines and Faucets
Most homeowners are notorious for ignoring leaks, especially minor leaks. Doing so is never a good idea because the water collects near the home's foundation and compromises its structural integrity. Faucet leaks become very annoying with time, and you sooner or later have to take care of them.
Clogged Drains
Your drains can clog when you least expect it, and when it does, only a professional plumber can unclog it for you. Admittedly, there are easy-to-use devices for unclogging your drains, but these devices can only do so much for your drains. To ensure your drains unclog completely; you better get a plumber for the job.
Sewage Smells
When you can smell the sewage from inside your home, then you definitely need to call the plumber. The smell gets stronger when you're near the sink or bathroom, which makes showering unbearable. This odor may be as a result of blockages in your sewer system or other complications with it.
Repairing sewer issues yourself is something you definitely don't want to do. In most cases, things get very messy, quite literally.
Overflowing Toilet
If your toilet is overflowing, you have a valid reason to panic, but only for a while. Once you call your plumber, they can take care of your problem in no time. It would be very embarrassing to have an overflowing toilet if you have guests over.
Let a Plumber Handle It
If you have any issues with your plumbing, there's no better person to take care of it than a plumber for your home. So put away the DIY videos and don't waste any money on plumbing tools; get a plumber, and rest assured of a bang-up job. However, don't just get any plumber for the job, ensure you get a professional plumber with proper licensing and insurance.
For professional and expedient plumbing services, contact us today, and we'll sort you out.
Serving New Orleans, Metairie, Kenner, Merrero, Chalmette & Terrytown LA
national economy plumbers
© 2012-2023 NationalEconomyPlumber.com
– All rights reserved. –
Information on this website may not be re-used without prior written consent from National Economy Plumbers.
Monday-Friday: 8:00am to 5:00pm
Saturday-Sunday: Client Emergencies Only
Louisiana Licensed, Bonded, Insured
Master Plumbers License LA LMP 214
Master Natural Gas Fitters LA LMNGF 8026
Orleans Plumbing #40 / Gas #03LGA11246
Jefferson Plumbing #408 / Gas #761