National Economy's Plumbing Blog
Plumbing Articles from New Orleans, LA
How to Find a New Orleans Plumber in 7 Steps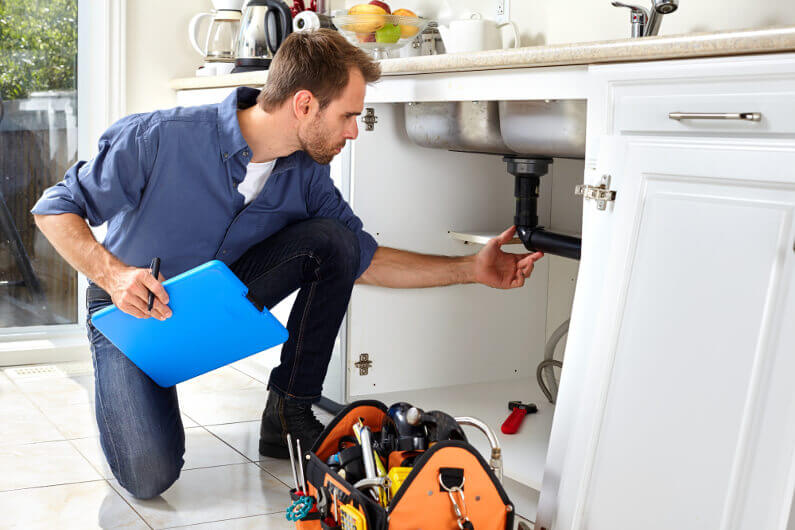 How do you find a great New Orleans plumber? The process seems simple enough. Just jump on Yelp or grab a phonebook and voila!
Unfortunately, those methods are simplistic. It takes a little more legwork to guarantee your project and your home will be protected. When you're ready to learn the 7 simple steps that ensure you find the perfect plumber, read on.
1. Estimated Total Cost of Your Plumbing Problem
Always get an estimate upfront. Sure, it'll let you know whether it's going to break the bank. It'll also give you an indicator of whether your plumber is honest.
Dishonest plumbers won't give you transparent pricing. They give vague prices and pad the bill with unexpected additional charges. Be sure to get the estimate in writing, especially if you don't plan to sign a contract.
You need something that'll hold up in court if your plumbing repair project doesn't turn out as expected. Also, you will want to ensure your project is clearly outlined. You don't want to get a bill for a tankless water heater installation when you asked for a drain cleaning.
Be careful about any quotes your plumber gives you over the phone. He hasn't analyzed your space or piping problem, so he can't tell the scope of your problem.
An experienced professional will scope out the project. Then he'll estimate how much time it'll cost him and determine what kind of parts he'll need. Make sure your estimate includes parts and labor.
2. Who's Doing the Work?
Some plumbing companies only have a single employee while others have dozens. When your plumber comes by for his initial consult and estimate, ask if he's also going to do the work. If he is, then you can ask him the rest of the questions on this list.
If not, you'll have to vet the plumber who's actually doing the work. Be cautious. Large plumbing companies often hire new recruits and pay them a meager salary compared to veterans.
It's not necessarily a bad deal for the greenhorns. They gain experience and have the opportunity to work under someone more experienced. If you land a novice, make sure he knows enough to take care of your plumbing services.
Similarly, some businesses hire subcontractors. This can get especially sticky when you try to determine who's liable if a mistake or accident occurs. Is it the initial company or the subcontractor?
Also, every so often, personalities clash. Maybe the guy who did your consult was great, but your New Orleans plumber smells like patchouli oil. You hate patchouli oil and dislike him on principle, so what can you do?
Before you sign any contracts, make sure you have the option to pick a different plumber. It's rare that one doesn't work out, but it does happen. Plan for it, just in case it does.
3. Is Your New Orleans Plumber Licensed?
Some states require plumbers to attain a license before they perform any work. Others don't. Those working in New Orleans fall somewhere in the middle.
Louisiana contractors need a master plumber license to do plumbing work valued at $10,000 or more. For smaller jobs, they don't need a license. After you get an estimate, check to see which category your New Orleans plumber falls under.
If he needs a license to do the work, check to see if he has one.
4. Is Your Plumber Bonded and Insured?
What if your plumber makes a big mistake? It happens only on rare occasions, but it's costly when it does occur. If you want to make certain you don't end up paying for the mess, make certain your plumber is insured.
General liability insurance will guarantee your home is protected. Then, if your plumber damages your mainline or floods your living room, you're covered.
A construction bond is different than insurance. It protects you against any disruptions or financial losses caused by your plumber's failure to complete your project. It also protects you against your plumber's failure to meet any specifications outlined in your contract.
Ask to see proof that he's bonded and insured. Experienced plumbers won't think it's anything unusual, and they'll show you their paperwork on the spot.
5. Is the Company Established?
How can you tell whether a plumber knows what he's doing before you hire him? Though there are no guarantees, a few indicators will give you a better idea:
Length of time in business
References
Quality website and other visual indicators
Check to see how long your local plumber has been in business. If he's new, check his other credentials, such as where he was trained. Also, check for personal references.
As you continue vetting him, check his website and work vehicles. If they're well maintained, it's a good indicator that he cares about his image and therefore his work. If they're not, you may want to check elsewhere first.
6. Is the Rate Hourly or Fixed?
To avoid unwelcome surprises, ask your plumber whether he's charging a fixed or an hourly rate. A fixed-rate means that your bill will look like your estimate. An hourly rate, on the other hand, will vary.
Shady plumbers sometimes use hourly rates to pad the bill. If your plumber does work on hourly, ask him how long he expects the job to take. Experienced plumbers estimate this number more accurately than novices.
Just remember, that nothing is set in stone. Sometimes estimates are wildly inaccurate, but it's not your plumber's fault.
Some issues may be hidden under floors or behind walls. Your plumber may not see them until that floor or wall is removed.
7. Warranty
The parts that your New Orleans plumber uses automatically come with a manufacturer's warranty. But what about the work itself?
All plumbers should guarantee their work. Though the degree may vary, most guarantee their work for one year. It usually includes both parts and labor.
Be sure to ask whether they offer a warranty and double-check to see what it covers.
Finding Your New Orleans Plumber
Now that you know the 7 steps to find the perfect New Orleans plumber, it's time to take action. Get your notes together and book your appointment with a plumber today. So long and good luck!
Serving New Orleans, Metairie, Kenner, Merrero, Chalmette & Terrytown LA
national economy plumbers
© 2012-2023 NationalEconomyPlumber.com
– All rights reserved. –
Information on this website may not be re-used without prior written consent from National Economy Plumbers.
Monday-Friday: 8:00am to 5:00pm
Saturday-Sunday: Client Emergencies Only
Louisiana Licensed, Bonded, Insured
Master Plumbers License LA LMP 214
Master Natural Gas Fitters LA LMNGF 8026
Orleans Plumbing #40 / Gas #03LGA11246
Jefferson Plumbing #408 / Gas #761