National Economy's Plumbing Blog
Plumbing Articles from New Orleans, LA
Tankless Water Heater vs Tank: What's the Difference?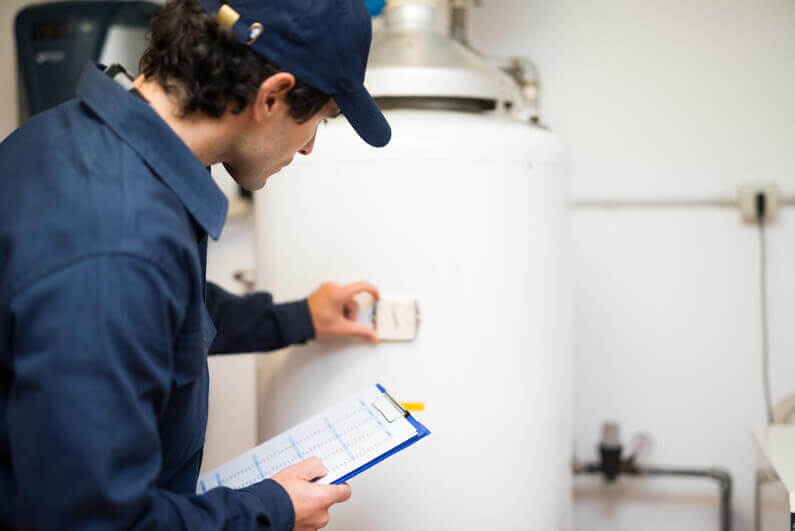 Are you a bit confused about what type of water heater you need installed?
Most people aren't even aware of the options which can be found in the modern home.
Thankfully, we're here to educate you.
So, if you're wanting to compare a tankless water heater vs. tank then you'll want to pay attention. Let's compare them side by side so you know which is best for your next water heater installation.
The Standard Option: Water Heaters With a Tank
For a long time, your only option was a tanked water heater. We've all seen them in garages and homes before: they're a big standing tank with a bunch of tubing running around them.
They work by heating the water within the tank with natural gas. The tank is attached to the hot water side of the plumbing and comes through when it's called for.
The tanks generally run from 30-60 gallons and they'll refill as water is taken from the storage tank and brought to your shower, washer, sink, or other appliance.
If you're going down this route you'll also need to understand efficiency. A tank storage water heater has a first-hour-rating, or FHR, that tells you how much hot water can be pulled through in the first hour of run-time from storage being at capacity.
The biggest disadvantage is that they take up a lot of space, especially as you get into larger models which may be necessary when there are a lot of people living in the same space.
They'll also be working on a constant basis to keep the water in the tank hot, which can raise utility bills.
They're still the cheapest option for upfront costs and their maintenance and repair is much simpler than tankless water heaters.
Upgrading to a Tankless Water Heater
Tankless water heaters have really come into their own recently. They're energy-efficient and allow for "on-demand" hot water as needed. These days you can find both gas and electric models.
They're a bit more complex than storage tank models, which means they have a higher upfront cost and more costly repairs in the event that something breaks down.
On the other hand, they'll often end up costing less in the long run since there's no need for them to be constantly heating water. They just turn on once hot water has been called for, bring the heated water to the intended outlet.
Depending on where they're installed they can also react faster than a model with a storage tank.
For most people, the biggest advantage is this: you don't have to worry about your hot water running out as long as demand isn't crazy. That means longer showers, for instance, as long as you're not also running a washing machine and dishwasher at the same time.
They're also much smaller than standing tank water heaters which allow them to be used for extremely large households. In that case, your best option may be to use more than one, which has a high initial cost but will pay for itself in convenience.
They're the modern option, but are they better?
Comparing Tankless Water Heater vs. Tank Head-to-Head
The best option for your home is going to depend on your budget and needs in the end. A side-by-side comparison can help you make the right choice for your family.
Initial Cost and Repairs
The initial cost of a tankless water heater usually runs at least 2-3x what you'll find with a storage tank model.
Installation is also more expensive in most cases. Going tankless isn't a budget-friendly option upfront and the cost can be even higher if you're replacing a water heater with a storage tank since lines may need to be re-routed.
On average they'll also be more expensive if repairs are needed farther down the line.
Energy Efficiency
In the average home, you'll reduce energy usage by roughly 25-35% if you opt to go tankless. That means lower utility bills over time and over their lifespan you may actually end up saving money despite the higher initial cost of the tankless water heater.
This still depends on the model, of course.
If you're willing to install multiple tankless water heaters you can save even more on utility bills and reduce the workload of each heater. That means a longer lifespan for the individual tankless heaters.
Convenience
Tankless water heaters, when installed in-line with major appliances, will often bring hot water faster than a storage tank model which may be located all the way across the home.
It depends on the exact place of installation but many people find this to be a large advantage.
They're also able to heat things like showers pretty much indefinitely as long as the demand for hot water doesn't exceed the flow rate of the heater.
The Takeaway
Tankless water heaters are much more expensive to install and repair than storage tank models but they're one of the best options for a household that wants to save long term on their utility bills.
If you're considering a switch you should do so carefully as the extra work required can add to the already high upfront cost.
However, as long as you're mindful of the flow rate a tankless water heater offers more convenience. The lower utility bills are also a nice add-on.
Made a Decision? Call Us!
As you can see, there's no real answer when you're comparing a tankless water heater vs. tank models. Each has its place and it depends on your home's needs and budgets.
It's a big choice and not one to take lightly. There's no shame in sitting back and thinking about it before making a final choice.
Once you're ready, however, contact us and we'll make sure you have exactly what you need.
Serving New Orleans, Metairie, Kenner, Merrero, Chalmette & Terrytown LA
national economy plumbers
© 2012-2023 NationalEconomyPlumber.com
– All rights reserved. –
Information on this website may not be re-used without prior written consent from National Economy Plumbers.
Monday-Friday: 8:00am to 5:00pm
Saturday-Sunday: Client Emergencies Only
Louisiana Licensed, Bonded, Insured
Master Plumbers License LA LMP 214
Master Natural Gas Fitters LA LMNGF 8026
Orleans Plumbing #40 / Gas #03LGA11246
Jefferson Plumbing #408 / Gas #761