National Economy's Plumbing Blog
Plumbing Articles from New Orleans, LA
How to Clear a Clogged Drain: DIY vs Calling In the Pros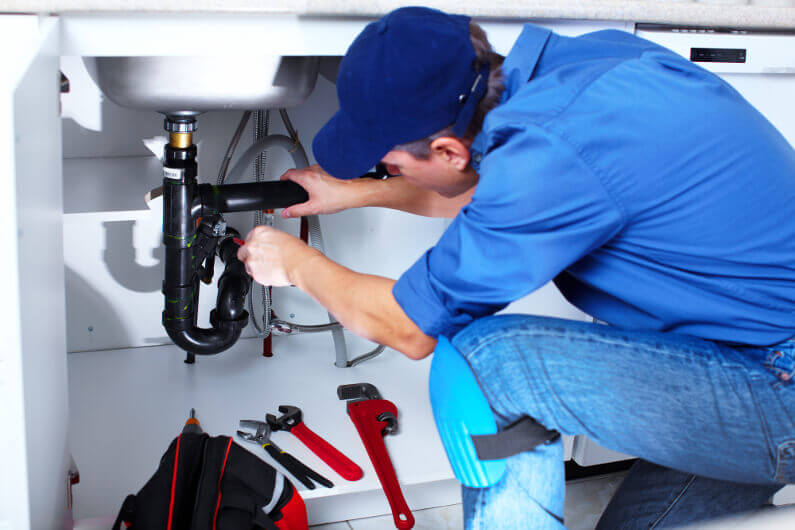 There's a reason why the plumbing industry has experienced an unprecedented 2.1% growth in the past five years. Nothing is worse than not being able to use your shower, sink, or toilet.
While a professional can certainly help you, sometimes, it may be unnecessary. This is especially true when dealing with clogged drains.
In this article, we'll teach you how to clear a clogged drain with some popular DIY methods. If by the end your drain is still clogged, then it's time to call the pros for drain cleaning service. Let's get started!
How to Clear a Clogged Drain by Yourself
In this section, we'll give you some of the most effective ways of dealing with a clogged drain. Keep in mind that you will likely need to use two or three of these in combination to be truly effective.
The quicker you try these methods, the better. Remember that serious clogs can burst pipes and cause serious leaks.
Household leaks account for 900 billion gallons of wasted water each year. So unclog the drain as quickly as possible to save money and the environment.
Boiling Water
Typically, boiling water won't work on its own. But we highly recommend using it before and after each of these other methods. It can help flush out the remainder of the clog.
Plus, if the clog is small enough, then it might be enough to clear it away entirely. Simply boil a pot of boiling water down the drain and let it sit for 30 seconds.
Even if your drain isn't clogged, we recommend doing this now and then. It's a great preventative measure for fighting against future clogs.
Vinegar and Baking Soda
Remember the chemical reaction that came out of your elementary school volcano science project? Well, it can also be used to clear out drains. To do this, first combine one cup of cleaning vinegar with one cup of boiling water.
Then, pour half a cup of baking soda down the drain. Wait about 30 seconds so the baking soda covers the clog completely.
Then, pour down the vinegar solution. You should see this mixture bubble up out of the drain.
Let this sit in the clog for at least an hour. Then, pour down some boiling water to clear the rest of it out.
Drain Snake
A drain snake, also known as a plumber's auger, is one of the most effective tools to use against a clogged drain. These tools are essential to long spools of strong steel cable that are flexible enough to fit down drains.
You can extend and retract this snake using a hand crank. You can find a plumber's auger at most types of hardware stores. If you're using a drain snake on a sink drain, then make sure that you use the trap that's connected to the sink.
Wire Coat Hanger
If you don't own a snake drain, then your next best bet for reaching deep clogs is a wire hanger. First, straighten out the wire hanger until it's completely straight. Then, bend the front of it so that it reaches a 90-degree angle.
Make sure this bend is small enough to fit down the drain by using pliers. Now, dip the wire coat hanger into the drain and lead it down until you find the clog. Remember to not push the clog further down into the pipe.
Your goal here is to remove the clog by dragging the material out. If you got some material out, but it's still clogged, then don't give up.
Instead, grab a plunger. Establish a seal on the drain and press up and down quickly.
Hopefully, this will free the rest of the loosened clog. However, never use a plunger if you dumped chemicals down the clogged drain. This can cause them to splash up and hit your face.
Drain-Clearing Chemicals
Drain-clearing chemicals should always be used as a last result. Why? Because they're dangerous to handle and bad for the environment.
As such, you should always use protective equipment like rubber gloves and eye protection if you decide to use them. Make sure to follow all the instructions that come with the product you're using.
If you want to learn more about the different types of drain-clearing chemicals, and whether or not they work, then check out our guide.
When Should You Skip the DIY Methods and Go Straight to a Plumber?
If none of the DIY methods are working, you should go ahead and call a professional. However, there are a few other circumstances where you should skip trying to do it yourself.
For example, if the clog is causing water to spread, then call someone. What looks like a small mess can quickly turn into serious water damage.
As such, you should always get it dealt with as soon as possible. You should also consider calling a plumber immediately if the clog occurs in a vital area.
Places like the main kitchen sink see a lot of use throughout the day. So if you can't afford to have these areas out of use, the quickest solution is contacting a professional.
Need a New Orleans Plumber You Can Trust?
We hope this article helped you learn how to clear a clogged drain. A backed-up drain is a problem that everyone will likely need to deal with at some point or another. More often than not, you will be able to deal with this issue on your own.
Knowing how to clear a clogged drain is great but particularly stubborn clogs that are deep down will require professional help.
If you live in the New Orleans area and need plumbing help, then look no further than National Economy Plumber. We've been serving our customers since 1939. As such, we have the knowledge and experience to help you get your drains back to normal.
Contact us today so we can help you as soon as possible.
Serving New Orleans, Metairie, Kenner, Merrero, Chalmette & Terrytown LA
national economy plumbers
© 2012-2023 NationalEconomyPlumber.com
– All rights reserved. –
Information on this website may not be re-used without prior written consent from National Economy Plumbers.
Monday-Friday: 8:00am to 5:00pm
Saturday-Sunday: Client Emergencies Only
Louisiana Licensed, Bonded, Insured
Master Plumbers License LA LMP 214
Master Natural Gas Fitters LA LMNGF 8026
Orleans Plumbing #40 / Gas #03LGA11246
Jefferson Plumbing #408 / Gas #761