National Economy's Plumbing Blog
Plumbing Articles from New Orleans, LA
Gas Inspections: How Often Should You Get One In Your Home?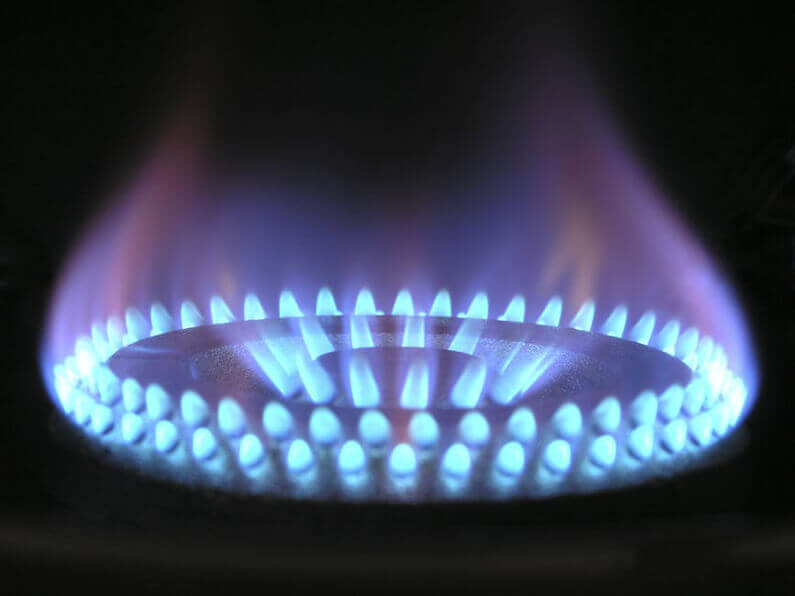 Having a regular gas inspection is very important in maintaining the safety of yourself and your family.
Though it can be easy to put off having a gas inspection performed, once you understand how the gas appliances within your home pose a risk, you'll see that regular inspections are something you can't do without.
What Makes a Heating Engineer "Gas Safe" and Qualified to Conduct Inspections
In order for a heating engineer to be qualified to conduct gas inspections, they must undergo an apprenticeship or training program. They should be trained on all the aspects of conducting these inspections safely and thoroughly.
Don't hesitate to check the inspector's heating engineer qualifications before allowing them to work inside your home. You will rely on this person to determine whether or not your appliances are up to par and how safe you are with things as they are. They should be able to provide you with a qualified inspection and offer solutions as necessary.
What is a Gas Inspection?
A gas inspection involves the gas safe registered heating engineer as they assess the safety of all your gas appliance and make sure your system is working properly. They will check the following:
The ventilation passages to make sure they aren't blocked and to ensure their proper function
All the safety devices and their efficiency
The appliance itself to make sure it's burning at the right operating pressure
Inspecting to make sure no harmful gases are leaking within the home and are instead moving cleanly outside the property (See Signs of a Gas Leak)
The appliance is suitable for the room
The appliance/s are properly set up and burning correctly
There's adequate air supply so the gas can burn properly
If you have questions about the gas inspection while it's taking place, don't hesitate to ask your gas inspector about them. Address any concerns you have and bring up any leaks you suspect or gas smells you may have been noticing.
The Gasfitter or engineer will give you a report showing all the inspections they've carried out. What is show on this report will depend on the type of checks for that particular visit.
How Often Should I Have a Gas Inspection?
Homeowners should plan on having an annual gas inspection. Be wary of assuming that all is well and carrying on without having your gas appliances checked each and every year. Often times you won't be able to detect a gas leak on your own since there may be no smell or obvious signs that something is amiss.
Landlords have an obligation to make sure their tenants are safe which includes obtaining a certificate that a gas inspection has been conducted each year.
Gas inspections are required by all landlords, apartment buildings, hotels, B&Bs, local authorities, colleges, hostels, and boarding schools.
Before you sign a lease with any landlord, be sure to check the lease to see if you'll be held responsible for arranging future gas inspections after the initial certificate of inspection expires. Though every landlord is required to have a valid, current certificate of inspection before renting a property out, some might choose to turn the responsibility of scheduling future inspections over to tenants.
If you're buying a property, whether the house is old or new, obtain certification from the prior owner to see when the last gas inspection took place. if they are unable to provide this information or if it's been many years, have the gas inspection take place before you move in. You want to make sure everything is working properly before you spend the night.
When is the Best Time to Schedule a Gas Inspection?
The best time to arrange a gas inspection appointment is during the summer season. During the winter months, inspectors are particularly busy tending to all the customers who are urgently trying to have their heating appliances checked.
You'll find it's much easier to schedule an appointment during the less busy summer months and you might even be able to secure a reduced inspection price.
How Long Does a Gas Inspection Take?
A standard gas safety check typically takes no more than an hour. It's very important to keep this appointment. Carbon monoxide is deadly and homes that go unchecked are at a much higher risk of carbon monoxide poisoning.
Problems with a boiler, such as blocked ventilation tubes, can cause carbon monoxide to build up inside until it's released inside the home. This serious health risk can be prevented with the help of annual inspections.
Do I Need to Be at Home During an Inspection?
Each homeowner can choose for themselves whether they decide to be present during a gas inspection. There is no requirement that you be present as the engineer can conduct the inspection without you.
Everything is automated so any information about prior inspections is stored electronically for the inspector to access, so they may not even need to ask you about your last service.
Schedule Your Gas Inspection Today
Hopefully, this article has provided you with some insight into why a gas inspection is so important and how often you should seek one. If it's been a while since you've had a qualified professional come into your home to check your gas appliances for functionality, we encourage you to contact us today to schedule an in-home appointment.
If you have any questions about our procedures or experience, don't hesitate to ask. We are happy to be of service to you and your family in the New Orleans area!
Serving New Orleans, Metairie, Kenner, Merrero, Chalmette & Terrytown LA
national economy plumbers
© 2012-2023 NationalEconomyPlumber.com
– All rights reserved. –
Information on this website may not be re-used without prior written consent from National Economy Plumbers.
Monday-Friday: 8:00am to 5:00pm
Saturday-Sunday: Client Emergencies Only
Louisiana Licensed, Bonded, Insured
Master Plumbers License LA LMP 214
Master Natural Gas Fitters LA LMNGF 8026
Orleans Plumbing #40 / Gas #03LGA11246
Jefferson Plumbing #408 / Gas #761