National Economy's Plumbing Blog
Plumbing Articles from New Orleans, LA
5 Signs of a Gas Leak You CAN'T Ignore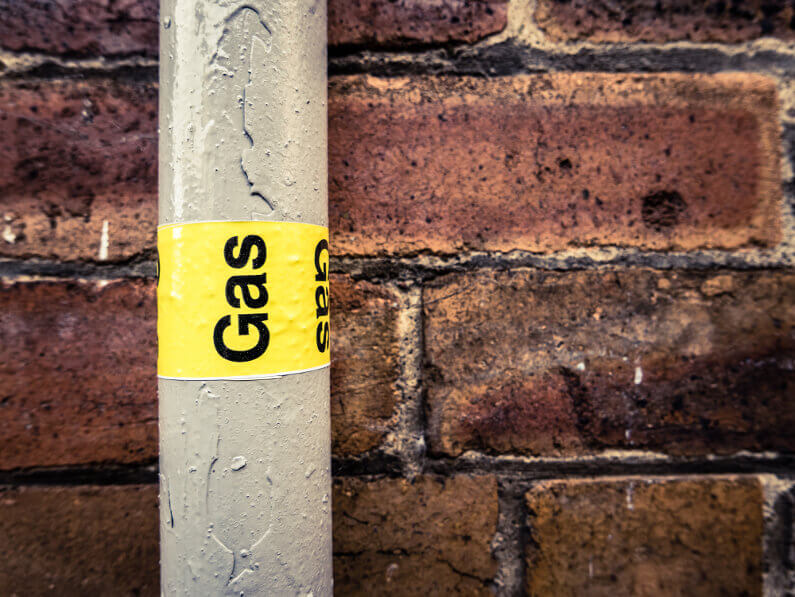 When a gas leak springs, it not only impairs the functionality of your appliances, it also poses a health risk. For this reason, when a gas leak is detected, it needs to be repaired as soon as possible.
Unfortunately, gas leaks have a tendency to go under the radar. So, the question is: how do you detect their existence?
The answer? Look out for a few key signs. Without further ado, here are 5 signs of a gas leak that you CAN'T ignore.
1. An Unusual Smell
Smell something unusual in your home? Does it smell similar to rotten eggs? If so, it could very well be a gas leak.
Residential gases get this smell from a chemical called mecaptan. Gas providers specifically add this chemical to their gas supplies in order to give them a pungent and unpleasant odor. This way, should leaks spring, homeowners will be able to detect them with ease.
This is the most telltale sign of a gas leak. If you detect it, you should get out of our home immediately. Then, you should call up a plumber to fix the leak.
2. A Hissing Noise
Another sign you should look out for is a hissing noise. If you hear a non-stop hissing noise in your home, it could be the sound of gas slowly escaping your gas pipes.
This is not a problem that you want to play fast and loose with. If gas is, indeed, escaping your pipes at a fast enough rate to create a hissing noise, it is coming out at exceedingly high levels. Not only could it lead to intoxication but to an all-out explosion.
Get out of the house and call up your utility provider. They'll assess the noise to determine whether it's coming from your gas line. If it is, a gasfitter plumber can locate the leak and repair your natural gas line for you.
3. Sick Pets
One of the scariest ways to find out about a gas leak is to see how it has affected your pets. If all of your pets have spontaneously gotten sick at the same time, there's reason to believe that a gas leak might be the culprit.
See, animals have stronger senses than human beings. As such, when elements like gas enter the air, they are affected by them earlier than are humans. This results in pets displaying symptoms earlier as well.
Some of the signs to look out for include lethargy, vomiting, gagging, and loss of appetite, to name just a few. That said, any deviation from normal behavior is a cause for concern.
Not only should you bring in a plumber to check out your gas line, but you should also take your pets to the vet. There's a chance that they require intensive treatment and you don't want to risk any harm.
4. Sick Humans
It's not only animals that can grow sick due to gas exposure. Humans can become sick as well. So, if every human being in your home is getting sick at the same time, there is a major reason to believe that gas might be present.
Some of the symptoms to look out for include nausea, vomiting, dizziness, and lethargy. You might also notice that these symptoms go away when you're not at home.
Often times, the human response to gas leaks will look a little something like the flu. The big difference, however, is that the response to gas leaks won't be accompanied by a fever.
5. Dying House Plants
You bring home a dozen roses to give to your wife; they're dead within a few days. Your buy some potted plants to put on the window sill; they're dead within a few days.
Are you a horrible plant caretaker? Maybe. However, there could be another problem: you could have a gas leak in your home.
Gas is highly toxic to plants. Once it enters the air, even small amounts of it can be lethal. As such, if your plants are dying quickly, gas could very well be the culprit.
Call up your local plumber to inspect for any leaks. If any are found, he or she can patch them up for you. If none are found . . . you should start reading up on basic plant care.
The Dangers of Gas Leaks
Though they don't always cause harm, gas leaks are always health hazards. They always have the potential to result in major sickness or death. Gas leaks can lead to:
Asphyxiation
When gas is breathed in, it replaces oxygen in the body. When it replaces oxygen in the body, the body isn't able to perform its functions in the way that it normally would.
The result? Initially, a loss of consciousness. However, if allowed to occur over a long enough period, it could eventually result in death.
Explosions
As you well know, gas is extremely flammable. Even the slightest spark can ignite it, causing it to start a fire. And if that fire is caught in close proximity to the gas line, it can result in a full-on explosion.
Gas explosions are very often deadly, as they typically encompass the entirety of their respective homes. If you're in a home during a gas explosion, it's highly unlikely that you would make it out alive.
Are You Experiencing a Gas Leak?
Are you experiencing a gas leak? If so, you need to have it repaired as soon as possible. Failure to repair your leak could have seismic effects on your health, potentially leading incapacitation or death.
Looking for repair services in New Orleans? National Economy Plumbers has you covered. Contact us now to get the ball rolling!
Serving New Orleans, Metairie, Kenner, Merrero, Chalmette & Terrytown LA
national economy plumbers
© 2012-2023 NationalEconomyPlumber.com
– All rights reserved. –
Information on this website may not be re-used without prior written consent from National Economy Plumbers.
Monday-Friday: 8:00am to 5:00pm
Saturday-Sunday: Client Emergencies Only
Louisiana Licensed, Bonded, Insured
Master Plumbers License LA LMP 214
Master Natural Gas Fitters LA LMNGF 8026
Orleans Plumbing #40 / Gas #03LGA11246
Jefferson Plumbing #408 / Gas #761