National Economy's Plumbing Blog
Plumbing Articles from New Orleans, LA
Cheaper and Cleaner: 7 Benefits of Choosing to Install Gas Lines in Your Home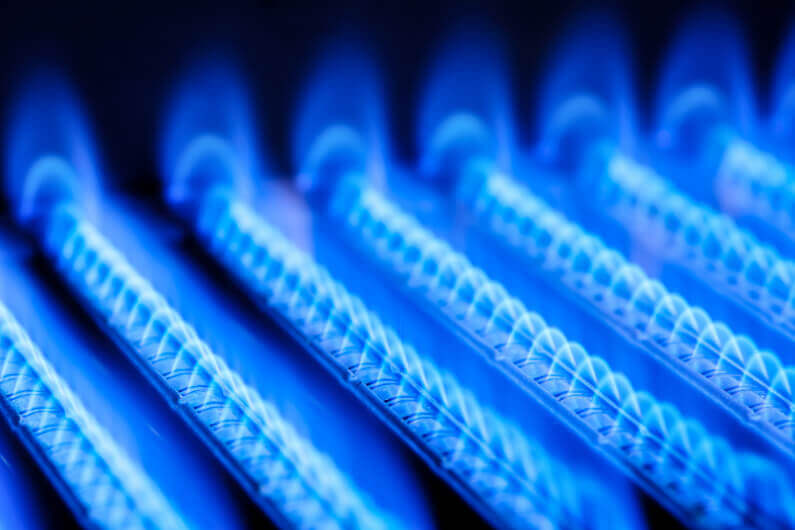 Are you looking to install gas lines?
Whether refurbishing or building a new home, installing gas lines brings many benefits. But if you've never done it before, you might not know what they bring to the table.
Don't worry! Read on for 7 benefits that come when you install gas lines as well as what to expect.
What to Expect When Installing Gas Lines
The first step is to pick a reputable contractor to carry out the work. Your contractor will apply for the relevant permits needed and install the equipment. They will then install the gas line running to your meter.
The extent of equipment and permits will depend on where you're installing the gas line. For example, will it be a main line that services the house, or is it to fuel an outside barbecue area.
Once done, you'll need a gas inspector to visit the property and inspect the installation. They'll make sure it complies with regulation and sign off on it.
If your contractor doesn't get the right permit, or an inspector doesn't sign the work off, you could be in trouble. Your insurance company might not cover you for this installation.
Preparing For the Installation
The contractor you hire will come and inspect your property. They will conduct a proper site analysis. This is to ensure they can make an accurate plan of where the line will go and find out the environment they'll work in.
To prepare, make sure you mark out any non-public utilities. Things like underground irrigation systems or natural wells. This will help your contractor with the planning.
Now that you know what installing gas pipes entails, let's get on to finding out the benefits it brings.
1. Still Functions When the Electric Goes Out
If the power goes out, it shouldn't be a problem if your major appliances are gas-powered. Gas appliances, including heating systems, don't need electricity to function.
So, if you lose power, you won't have to freeze in the colder months. The heating should still work, even if you don't have any lighting.
If you want to go down the gas heating route, maintenance is key. You should have the gas pipes and the furnace inspected every fall to make sure it's in good condition.
2. Can Do More than Provide Heat
Gas pipes can power a range of appliances, not only our heating systems. You can use it for hot water, cooking, fireplaces, washing machines, and driers, for example.
If you run the pipes outside, you can also use it to power a barbecue area so you don't need to keep filling the propane tank. It can also power swimming pools, hot tubs, and outdoor lighting.
When you're using gas, it's important to keep the pipes clean. Especially if you're in an older neighborhood with old hardware.
3. Saves You Money
Gas is one of the most affordable sources of energy available to us. You might notice as much as a 68% drop in your energy costs when you switch from electric and install gas lines. That's no small saving!
For example, you will likely run an electric furnace for the whole year. Gas furnaces are only used in the cold months when they're needed.
There isn't any power seeping through. Electric can be an energy sucker. This is because appliances will still suck energy even when you're not using them.
4. Better Efficiency
As well as being more cost-effective, natural gas is more efficient too. When you're cooking, heating your home, or running any gas appliances it's direct.
You're getting direct heat and energy for use both indoors and out. And, it produces more heat than other sources too.
Because this energy is direct, you can have precise control temperatures on a gas stove. You'll also get a more even cook. It won't hold only latent heat once you turn it off either, but an electric coil does.
5. Is Safer to Use
If a gas cylinder catches fire, it can burst and explode leading you to a whole host of issues. With natural gas, you can switch it off while keeping a safe distance away.
When remodeling or building your house, you can keep the supply turned off until you're done. This will make sure there aren't any gas leaks.
While installing the lines, your contractor will walk you through how to handle your gas. They'll tell you what to do in the event of a fire, or if you suspect a leak.
6. Makes for an Easier Sale
When buying a home, people are always looking for smart options. They want efficient, reliable energy that's eco-friendly. When installing a gas line, you'll increase the value of your home for this reason.
If you come to want to sell your home, this feature will be more desirable to buyers than other options. The more features, the better in buyers' eyes.
7. Better For the Environment
We can all make a difference when it comes to looking after our planet. Communities are eager, as a whole, to switch to better, smarter energy choices. Natural gas is an integral part of this.
Natural gas is abundant throughout the US and Canada. It can provide clean energy for businesses, schools, homes, and retail lots.
For example, when it's burned it will produce around 45% less carbon dioxide than coal. It will make 30% less than oil and around 15% than wood. When it combusts, it's very efficient, producing water vapor, carbon dioxide, and heat.
There is almost no carbon monoxide production or sulfur dioxide. It also has hardly any airborne particles or dissolved solids. These are all harmful to animal and human health. Installing gas lines for high-efficiency natural gas appliances lowers your emissions.
Install Gas Lines — It's the Way to Go
So there you have it! Now you know these 7 benefits that come when you install gas lines, what are you waiting for?
Not only is it more efficient, but it will also lower your bills. And lower emissions mean it's kinder on the environment too. You won't be compromising your comfort, or breaking the bank either. You're just looking after the planet more.
If you are in need of a licensed and insured professional gas fitter, contact us today at National Economy Plumbers.
Serving New Orleans, Metairie, Kenner, Merrero, Chalmette & Terrytown LA
national economy plumbers
© 2012-2023 NationalEconomyPlumber.com
– All rights reserved. –
Information on this website may not be re-used without prior written consent from National Economy Plumbers.
Monday-Friday: 8:00am to 5:00pm
Saturday-Sunday: Client Emergencies Only
Louisiana Licensed, Bonded, Insured
Master Plumbers License LA LMP 214
Master Natural Gas Fitters LA LMNGF 8026
Orleans Plumbing #40 / Gas #03LGA11246
Jefferson Plumbing #408 / Gas #761