National Economy's Plumbing Blog
Plumbing Articles from New Orleans, LA
10 Advantages of Natural Gas Line Installation They Don't Want You to Know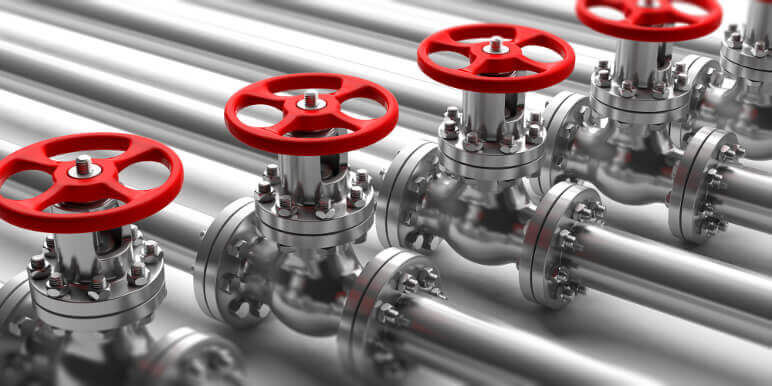 Louisiana accounts for about 8% of the US market natural gas proved reserves.
As a homeowner, consider installing a natural gas line as it's up to 40% cheaper than electricity. You can install it in your backyard, pool heaters, fireplaces, cooking stove, dryers among many other places
The initial cost of installing and purchasing gas appliances may be high, however, the running costs are generally lower.
The advantages of natural gas line installation are abundant. Natural gas is reliable, cost-effective, convenient and clean.
Below are the advantages.
1. Convenient and Available
In most cases, gas lines are installed below ground making them less prone to disruption of supply. You can enjoy the benefits of gas energy in your home even when there's a storm or blackout. It's convenient such that you don't have to worry about running out of fuel or exchanging empty gas cylinders for refills.
2. Efficient
Natural gas is efficient when you're cooking, running your gas appliances, and heating your home. It provides direct heat ideal for using both indoors and outdoors. It actually produces more heat than other sources.
You are able to control cooking temperatures more precisely when using a gas stove. It also doesn't hold latent heat after turning the burner off as the electric coil does. It provides an even flame as well.
The equipment and appliances that run on natural gas consume less energy than electric ones. These include water heaters, furnace, dyers, and laundry
3. Cost-Effective
Installing natural gas in your property is a much better option than electricity. Appliances in your home that run on natural gas use less money to operate making your utility bills lower.
4. Environmentally Friendly
Natural gas burns very clean, unlike charcoal or butane. Some fuel alternatives also emit Sulphur and nitrogen in the air thus making them unsafe and unfriendly for your home. Natural gas releases less CO2 emissions into the air and makes it easier for you to breath.
5. Smoke-Free
When you are preparing your outdoor fire, you don't have to inhale smoke and other toxins. When you install a natural gas connection, you don't have to worry about the smoke or enduring an endless coughing spat. It also does not pollute the air with carbon monoxide.
With a gas barbecue, the gas flames spread evenly and allow cooking over an entire area than concentrating on one spot.
6. Safer Option
Gas cylinders can catch fire and may risk bursting if not well handled causing a flood of misfortunes. With natural gas, you can switch off your gas connection from a safe distance. In case you are remodeling your house, you can ensure that there are no gas leaks by turning off the supply until you finish the house.
During installation, the plumber will advise you on how to handle the gas in case you suspect there is a leak.
7. Versatility
Whether in your back yard or indoors, natural gas heating system ensures that your daily activities are not interrupted. With many uses for gas lines around your home, you can install gas torches which can be part of the décor and a pool heater as well.
8. Saves You Times and Resources
When you are hosting a party or a group of friends, the rooftop or backyard would be the ideal place to relax. Your fire pit creates a beautiful ambiance however, if it's not connected to natural gas you will have to keep adding wood.
This is time-consuming and energy draining. To save you money from buying wood, install the natural gas line which will be consistent and you can enjoy the evening.
9. You're Prepared for Winter
The demand for natural gas is highest in winter when you need your home warm and well heated. The natural gas connection makes you feel comfortable during those chilly days. You can enjoy sitting by your fireplace, reading a book in your back yard or going for a swim because your heating system is efficient and reliable.
10. Increased Resale Value of Your Home
Home buyers are always looking out for smart homes. Homes that are eco-friendly and have efficient and reliable energy. When you incorporate the gas line installation, the value of your property automatically goes up.
In the event you want to resell the house, this will be advantageous to you as the extra features make it desirable in the property market.
Natural Gas Installations Should Be Done by Professionals
A licensed plumber should install the gas line as they have the proper training and licensing. To avoid gas leaks, they are keen on not using rusting pipes, wrong materials, and loose fittings. They must follow the code of ethics laid out by the government.
After sight analysis of your home, the contractor must apply for the required permits before commencing the gas line installation. This is important because, after the installation process, a gas inspector from the New Orleans City will come to ensure that the installation was properly done.
The permit also helps to ensure that you are covered by your insurance company in case issues arise following the installation.
Ensure that you prepare well in advance for the installation process. Identify systems that may be affected or used for installation are in good condition and don't need modification or repairs.
Enjoy the Advantages of Natural Gas Installation
It's important to improve energy efficiency in your home in New Orleans. The recurring outages and different weather patterns that disrupt electricity should prompt you to have a gas line installed. When your power bills keep soaring, opt to have natural gas which is convenient, reliable cost-effective and safe.
Being expandable is one of the many advantages of natural gas. You can conveniently expand the installed lines to serve the gas energy to other areas and appliances of the home in the future. If you're on a tight budget, you can install the gas in the most important areas first then with time, expand to other areas of the home.
Let us know if you would like more information on gas line installation services anywhere around the NOLA area, or just wish to speak with a licensed gasfitter.
Serving New Orleans, Metairie, Kenner, Merrero, Chalmette & Terrytown LA
national economy plumbers
© 2012-2023 NationalEconomyPlumber.com
– All rights reserved. –
Information on this website may not be re-used without prior written consent from National Economy Plumbers.
Monday-Friday: 8:00am to 5:00pm
Saturday-Sunday: Client Emergencies Only
Louisiana Licensed, Bonded, Insured
Master Plumbers License LA LMP 214
Master Natural Gas Fitters LA LMNGF 8026
Orleans Plumbing #40 / Gas #03LGA11246
Jefferson Plumbing #408 / Gas #761