National Economy's Plumbing Blog
Plumbing Articles from New Orleans, LA
This Is What You Need to Do When Your Shower Faucet Won't Turn Off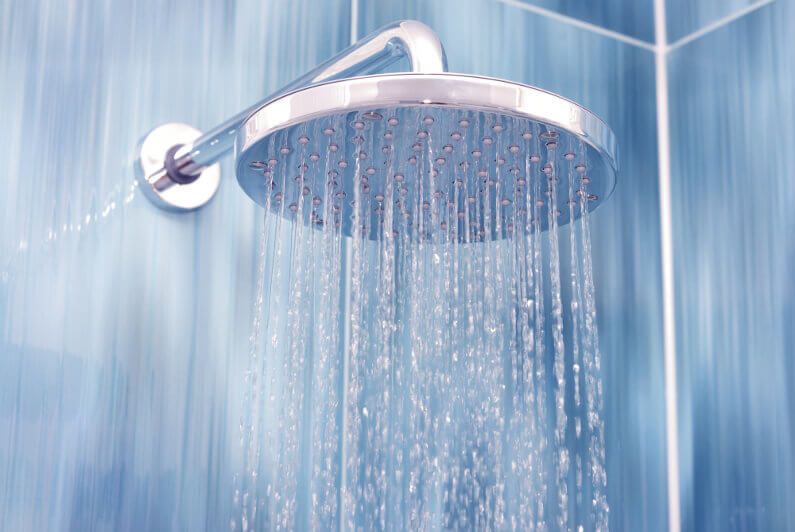 Your shower faucet won't turn off?
Water continues to come out of the showerhead. However you maneuver the faucet, the shower doesn't turn off.
A leaky or busted shower is one of the most common bathroom problems homeowners encounter. The problem usually involves the faucet's cartridge. Though fixing a shower faucet is not a complex matter, not everyone can do it.
This is especially true if you're in a hurry.
What can you do if your shower faucet malfunctions? Continue reading below for a quick troubleshooting guide.
A Little Tightening Helps
When your shower faucet won't turn off, the first thing to do is to start with the simplest of hacks. Try tightening the handle screw. But before you can tighten anything, your immediate goal is to stop the water from flowing.
To do this, shut off the water supply completely. Look for the valve that controls your home's water supply. Most homes have this valve near their water heaters.
Next, capture a photo of your faucet including its handles. The picture will come in handy in case you need to buy some replacement parts later on.
Take a flat-blade screwdriver and use it to pry underneath the cover plate. This will reveal the faucet's handle screw. Take note that this applies to showers faucets that have a similar setup as bathtub faucets.
Using a trusty Phillips screwdriver, tighten the handle screw. Turn on your water supply and see if the water continues to run from your shower even after you close the faucet.
Removing the Cartridge
If tightening the handle screw doesn't work, then the problem is likely with the cartridge. To fix this, make sure to turn off the water supply first. To make sure you completely shut off the water supply in your house, open a faucet in any of your sinks.
Next, you want to close your shower's drain. This will keep you from losing any of your screws and other small parts down the drain during the process.
Next, you want to remove the handles. Use your screwdriver and look for the small screw and remove it. Thereafter, remove the screw that keeps the cartridge and the turning plastic device in place.
As soon as you notice that these parts become loose, you can gently slide them off. Next, look for the clip that holds the cartridge and remove it as well. Don't lose this clip as you will use it once you install the brand new cartridge.
The best way to keep small parts from missing is to move them all in a safe spot. After removing the clip, you can take out the cartridge. To do this, use a pair of vice grips.
Be extra careful when removing the cartridge. Be mindful of the pipes inside, as you do not want to damage them. In case you are struggling mightily to remove the cartridge, stop and call a professional for assistance.
Installing a New One
After successfully removing the old cartridge, you can now install the new one. Keep in mind that the brand new cartridge comes with a special lube. This will help ease the installation.
Before inserting the new cartridge, make sure the hot and cold sections line up the same way as you removed the old one. Slowly slide the cartridge in then reassemble all the other pieces.
Make sure to tighten all the screws before turning the water back to test your shower faucet. Turn the faucet on and off and see if everything's back to normal. If replacing the cartridge still doesn't work, then it's time to schedule a service.
Shower Maintenance Tips
It is a fact that you will experience problems with your shower. But more importantly, your showerhead can be a breeding ground for different kinds of bacteria.
Thus, it is important to maintain your shower and keep it clean, safe, and functioning. When it comes to cleaning your shower and its faucet, try to go easy on the grout.
Instead of using abrasive cleaners, stick to gentle alternatives like baby shampoo and water. Dip a soft nylon brush on the solution then start wiping away.
If you notice that the water flow is weak, check if there's low water pressure in your home. If your other faucets work fine, inspect your showerhead for any buildup.
Invest in calcium and lime solution to remove any buildup that may be causing blockage on the spray jets. And if you wish to update your showerhead, go for one with rubber-tip jets. This is easy to clean with a simple wipe with a cloth.
Call a Plumber When Your Shower Faucet Won't Turn Off
Fixing a busted shower faucet is doable if you have the right tools and a little bit of patience. But what if the problem is beyond the faucet? Then you need to consider calling a trusted plumber to take over.
But how can you tell if your problem merits a visit from a plumber for your bathroom? First, if your DIY methods no longer work, then it's time for a pro to step in.
If you see the water slowly going down the drain and your plunger doesn't work, then a plumber can take care of the clog. If there is little to no water pressure on your shower, then a clog on the faucet's aerator may be the problem.
However, if your hot shower doesn't give you any heat, then your heating system may be malfunctioning. In such cases, it is wise to call a plumber, ASAP.
Let's Fix Your Plumbing Issues, Today!
Knowing what to do when your shower faucet won't turn off is a must for every homeowner. It will save you from wasting water and get your shower back on track. But if the problem is too much to handle, then it's time for us to enter the picture.
We offer professional plumbing services for residential and commercial clients. We fix all sorts of plumbing concerns from the simple to the more complex ones. Connect with us and request a free quote.
Let's fix your shower faucet and more, today!
Serving New Orleans, Metairie, Kenner, Merrero, Chalmette & Terrytown LA
national economy plumbers
© 2012-2023 NationalEconomyPlumber.com
– All rights reserved. –
Information on this website may not be re-used without prior written consent from National Economy Plumbers.
Monday-Friday: 8:00am to 5:00pm
Saturday-Sunday: Client Emergencies Only
Louisiana Licensed, Bonded, Insured
Master Plumbers License LA LMP 214
Master Natural Gas Fitters LA LMNGF 8026
Orleans Plumbing #40 / Gas #03LGA11246
Jefferson Plumbing #408 / Gas #761