National Economy's Plumbing Blog
Plumbing Articles from New Orleans, LA
Stink Sink: What is It? (And How Do You Get Rid of It?)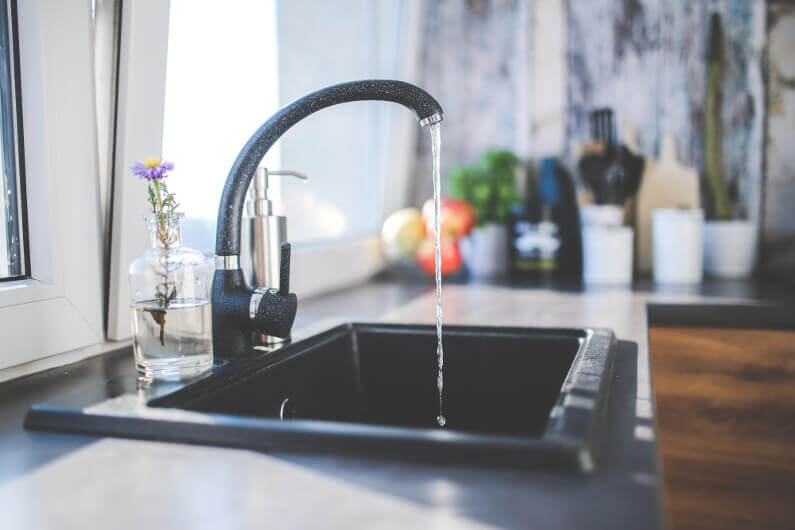 There's no place like home…because mine has a distinct smell.
Can you relate to that? If yes, don't worry. A lot of homes are prone to nasty smells because of some common culprits. These include hidden mold, faulty electrical wires, old carpets that have absorbed years of bad smells, and so on.
Now, if you're mostly concerned with your awful smelling kitchen or bathroom sink, you're in luck. Here, we'll talk about some of the best ways to get rid of that dreaded Stink Sink and keep it from coming back.
First Things First: What Causes Sinks to Stink?
Food debris plus grease plus everything else that could go down a kitchen drain will, of course, result in some pretty bad smells when they accumulate. The good news is you have several options for cleaning them out (We'll discuss them in detail in the section).
For bathroom sinks though, it's a bit more complicated. If your sink smells like sewage and easy fixes don't cut it, you need to call a plumber.
It could be a loose or wobbly toilet bowl or something unexpected such as a blocked roof vent. An improperly installed vent pipe could also be the culprit, which is harder to track unless you're a pro armed with the right tools (e.g. a smoke machine).
Stink Sink Solutions: Options for Kitchens With a Garbage Disposal
If your kitchen has a garbage disposal, there are 4 options you can try for eliminating Stink Sink.
1. Hot Water + Dish Soap
While your garbage disposal is running, fill your sink with hot soapy water. Let it flush through, and voila, you should have a fresh-smelling sink.
If that didn't resolve the problem, try…
2. Ice Cubes + Coarse Salt + Citrus Rinds
First, clean the disposal blades. Make sure there aren't food particles stuck in there.
Next, gather a few ice cubes and some coarse salt. Throw the mixture down the disposal. This combo will remove food residue and clean the grinder at the same time.
Repeat the process if you want, then grind some citrus peels (lemon or orange works great) for added freshness.
3. Iced Vinegar + Lemon Wedges
Lemon is an awesome cleaning agent with antibacterial and antiseptic properties. Bonus, it smells great and is less harsh than chemical-based products.
Now, for this method, you don't need to throw one ingredient at a time down the disposal. You can soak lemon wedges in white vinegar and freeze them overnight. In the morning, crush them in the disposal, and you're all set.
4. Ice + Borax
Got borax? Great! In 3 easy steps, you can freshen up your sink.
First, put the borax directly into your sink drain. Next, pour the ice, then run your garbage disposal for 10 seconds.
Borax is a natural mineral, which you can safely mix with detergents. It's a versatile cleaning agent, which can also be used for pest control.
Stink Sink Drain Solutions for Kitchens Without a Garbage Disposal
If your kitchen doesn't have a garbage disposal, here are 4 options you can try to banish those unpleasant smells from your kitchen sink.
1. Boiling Water
Hot water is sometimes enough to get rid of food residue in your sink, but don't forget, it cannot wash away grease. It will only melt it so that it's more liquid. If you always pour grease down your drain, eventually it will clog up your sewer.
Let's say though that grease isn't the problem and that you always make sure to pour it in a can or bottle for disposal. If you're only dealing with food particles, boiling water is an easy fix.
2. Baking Soda + Vinegar + Hot Water
Remember those volcano science experiments you made by mixing baking soda and vinegar? Guess what, this mixture can also flush away the stuff that's making your kitchen sink smell foul.
Just make sure to let the baking soda/vinegar mixture sit for at least 15 minutes. Wash it with hot or boiling water, repeat if necessary, and you'll have a cleaner drain. By the way, this is also effective for clogged bathroom sinks.
3. Baking Soda + Lemon Juice
If you can't stand the smell of vinegar, you can use lemon juice. Baking soda will react the same since lemon juice is acidic.
The downside is it's not going to work as fast as vinegar, but your kitchen will smell lemony fresh, which is always a good thing. (Tip: You can also pour a few drops of your favorite essential oils down the drain after cleaning it with baking soda).
4. Hot Vinegar
One of the easiest ways to deodorize your sink is to use hot vinegar. Simply pour it down your drain and repeat if there are lingering smells.
Everyday Maintenance Tips to Keep Your Sink Smelling Nice
Yes, you clean your kitchen or bathroom sink every day, but are you doing it right?
Make sure to rinse your plates before loading them in the dishwasher, and try to make scrubbing your sink a daily habit. Use antimicrobial dish detergent to get the job done so that you don't have to worry about lingering bacteria.
Another tip to keep in mind is to give your kitchen sink enough time to dry in between uses. Don't forget, microorganisms love moisture. You wouldn't want your sinks to be a breeding ground for bacteria so let it rest when you can.
Last but not least, whether you have a garbage disposal or not, make sure to disinfect your sink every few days. Kitchen cleaners are widely available so just choose one and use it as directed.
Want More Plumbing Tips and Advice?
Now that you know more about what causes Stink Sink and the easy fixes for it, why not take this chance to learn more about your home's plumbing system?
From troubleshooting water heater problems to understanding natural gas line repair, we have tons of articles to help you with common and not-so-common plumbing issues.
For more tips and advice, feel free to browse our blog or contact us if you need a professional plumber for your plumbing and gasfitting needs.
Serving New Orleans, Metairie, Kenner, Merrero, Chalmette & Terrytown LA
national economy plumbers
© 2012-2023 NationalEconomyPlumber.com
– All rights reserved. –
Information on this website may not be re-used without prior written consent from National Economy Plumbers.
Monday-Friday: 8:00am to 5:00pm
Saturday-Sunday: Client Emergencies Only
Louisiana Licensed, Bonded, Insured
Master Plumbers License LA LMP 214
Master Natural Gas Fitters LA LMNGF 8026
Orleans Plumbing #40 / Gas #03LGA11246
Jefferson Plumbing #408 / Gas #761