National Economy's Plumbing Blog
Plumbing Articles from New Orleans, LA
How to Find the Best Plumbing Services Near Me in New Orleans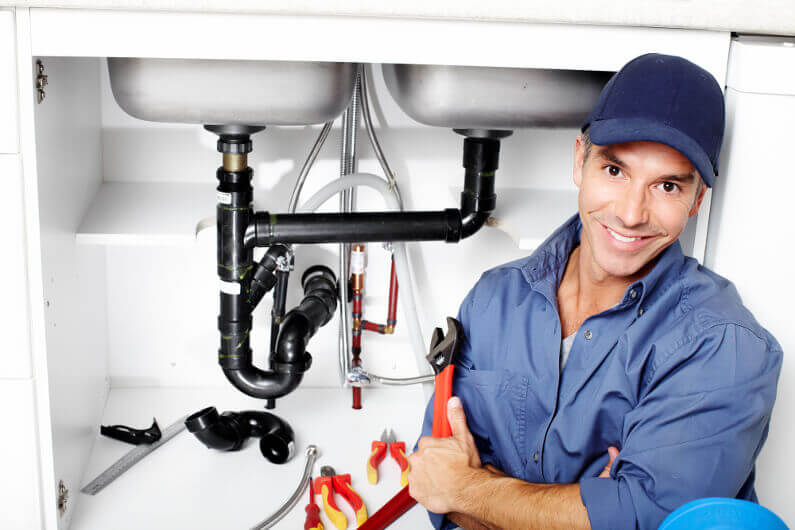 When it comes to finding plumbing services near me, it pays to do some research. When something goes awry in your home, choosing a quality plumbing service is key to ensuring you get a permanent solution to your issue.
A hasty selection, without double-checking the quality of the plumbing service you have hired, risks a temporary fix that will cause even more problems down the line. It is also imperative that you choose a plumbing service that is fully compliant and insured.
In this post, we're going to take a look at the lasting benefits of choosing a reputable plumber and the points you should consider before hiring someone to carry out a job. We'll also look at why it is essential to hire a plumbing service that is backed up with training and experience.
Benefits of Using a Reliable Plumber
More often than not, when you are in need of plumbing services, it's due to an unexpected emergency that requires immediate attention. Whether you are smelling gas, dealing with leaking pipes, or without hot water, fast action is essential. Not only that, ensuring that the fix is permanent and lasting is something that goes without saying. Repeat issues cause frustration as well as an unnecessary expense.
Let's look closer at some of the benefits of hiring a reputable plumbing service.
Quality Work
Whether it's a troublesome boiler or a clogged drain, speed is always of the essence. That said, quality work is always an important element of any plumbing job. It is important to choose a plumber using quality equipment, who places an emphasis on safety during their work, and always begins with a thorough and proper examination. When a job is completed with care and attention, the result will be a lasting solution to your issue.
Variety of Services
Choosing a plumbing service that can work across a range of projects cuts down on completion time, costs, and logistics. If you have a larger project or are working on a new build, hiring a plumbing service that can complete each job in the house makes sense for a range of reasons. See National Economy Plumbers' services here.
Peace of Mind
When you're tackling a plumbing emergency, it's common to feel a little overwhelmed. As many plumbing jobs are a result of unexpected emergencies, hiring a reliable plumber takes much of the stress away. Knowing that your home or business is in safe hands makes a huge difference at stressful moments. Knowing that you can trust the plumbing service you have hired provides peace of mind not only now but in the future. Quality plumbing services should ensure that this emergency won't rear its unexpected head again.
Finding Quality Plumbing Services Near Me
Let's look at some of the most important considerations when choosing a quality plumbing service and how to find them.
Ensure They Are Qualified
There are a lot of jobs around the house that people take into their own hands. While DIY can be great for smaller, simpler jobs, it's accepted that plumbing issues are best left to the professionals. So, it stands to reason that the person you hire to complete the necessary works should be fully qualified and licensed.
Here at National Economy Plumbers, we are fully licensed, insured, and bonded in the State of Louisiana. We hold both a Master Plumbers License and a Master Natural Gas Fitters License. Click here to verify our licenses.
Experienced in Every Emergency
Hiring an experienced plumbing service, as we have highlighted above, provides peace of mind during an emergency. For us here at National Economy Plumbers, we have been proudly fixed Greater New Orleans plumbing issues since 1939. That's over 80 years of experience in your home area. Trust us when we say, we've seen and fixed every type of plumbing issue you can imagine.
With more than 43 years of experience in the plumbing industry, David Howard Senior oversees the day-to-day operations at National Economy Plumbers. Along with his son, David Howard Junior, they ensure that their team is always providing superior service to our customers.
Check Out Their Estimates
First things first, if a plumbing service charges for an estimate, that should be an immediate red flag. At National Economy Plumbers, we always provide free estimates to those who seek our services.
When you seek an estimate from a plumbing service, it's important to see a full breakdown of the job. It's important to be aware of the overall estimated cost, the hourly rate, the estimated time to complete the job, payment terms, and any other additional fees which may apply.
Any business that is coy about their estimates should not be trusted. At National Economy Plumbers, we offer affordable and competitive prices.
Ask Around and Get Referrals
Do you know a neighbor that had plumbers over last summer? Maybe someone you know had a major water or gas emergency recently. When you are in need of plumbing services, it pays to ask around. They're bound to give you an honest assessment of their chosen plumbing service provider.
If you ask someone about National Economy Plumbing, we're confident that what they tell you will have you calling us whenever you have a plumbing need or emergency yourself. We're proud of our work over the last 80 years in the New Orleans area and we're confident that we are the number one option for you.
Choose the Experienced Professionals
As a locally owned and family operated business with more than 80 years of experience, we are proud to provide the highest quality service to the people of New Orleans.
When you are in need of quality "plumbing services near me", trust National Economy Plumbers. Our reputation is built on reliability and affordability. For professional plumbing services in New Orleans, contact us today.
Serving New Orleans, Metairie, Kenner, Merrero, Chalmette & Terrytown LA
national economy plumbers
© 2012-2023 NationalEconomyPlumber.com
– All rights reserved. –
Information on this website may not be re-used without prior written consent from National Economy Plumbers.
Monday-Friday: 8:00am to 5:00pm
Saturday-Sunday: Client Emergencies Only
Louisiana Licensed, Bonded, Insured
Master Plumbers License LA LMP 214
Master Natural Gas Fitters LA LMNGF 8026
Orleans Plumbing #40 / Gas #03LGA11246
Jefferson Plumbing #408 / Gas #761