National Economy's Plumbing Blog
Plumbing Articles from New Orleans, LA
Different Types of Sink Leaks: Which One Are You Dealing With?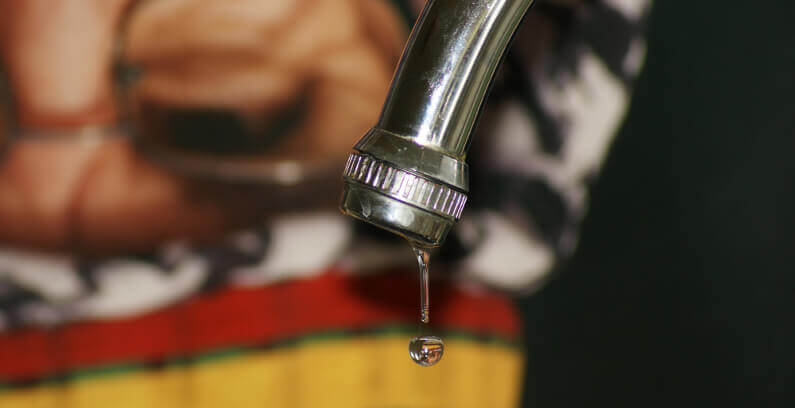 Did you know that an average household's leaking water can add up to over 10,000 gallons of wasted water per year? Not only is this bad for the environment but it puts a huge burden on your wallet, too!
One of the biggest culprits of water waste is sink leaks. The problem is that even if you know your sink is leaking, it's not always easy to tell where the water is coming from or how to fix it.
Most of the time, the best way to tackle sink leaks in your bathroom or kitchen is to call a residential plumbing expert. That way, you know for sure that the issue was detected and handled properly!
That being said, it's still important that you know a thing or two about sink leaks. Read on to learn more about the different sink leaks are and what's causing them.
How to React to Emergency Sink Leaks
If you're dealing with an extreme sink leak that is causing minor or major flooding in your bathroom or kitchen, you need to react fast.
Your first instinct may be to start mopping, but that won't help until you've stopped the flow of water. Because you don't know exactly where it's coming from yet, head for the water supply valve rather than rooting around under the sink.
Chances are, you will find your water supply valve in the basement or on a utility wall on the exterior of your home. The valve will look like a cog or lever. Turn the valve all the way to the right (clockwise) in order to shut off the water supply coming into your home to limit the amount of water that will escape through your leaking sink.
Faucet Leaks
Faucet leaks are the easiest to spot, especially if they're big enough to make that annoying dripping sound. There are a few different issues that can lead to a leaking faucet.
The first is the O-ring, which can wear out or come loose over time from regular use. The O-ring is attached to something called a stem screw, which is used to hold the faucet handle in place. If the O-ring is not working properly, you'll notice a drip near the handle of the faucet.
The second is the valve seat, which may be corroded if it has accumulated sediment from your water supply. The valve seat connects the faucet to the spout. If the valve seat is the problem, you'll notice leakage coming from the spout.
If you have a compression faucet and notice a leak coming from the spout, you may have a worn-out washer on your hands. When you turn your sink on and off, the washer is pressed against the valve seat and wears away over time. When this happens, all you need to do is replace the washer.
Sink Leaks Under the Cabinet
If you're dealing with a leak under the sink, react promptly. Moisture in enclosed spaces like cabinets will lead to mold, some of which can cause or exacerbate health problems. There are two different potential sources of this lower leakage, and you'll need to investigate both your drain pipes and your sink's water supply line.
Drain Pipe Leaks
To test if you have an issue with your drain pipes, plug up your sink and fill it halfway. Then, turn off the water and wait a few minutes before releasing the plug. If the leak begins at this point, your issue is coming from your drain pipe. There are two common causes of this.
The first is a blockage. Drain pipes are not designed to withstand as much pressure as your water supply line, which means that the added pressure of a blockage can cause strain that leads to cracking or bursting. It can be difficult to determine where the blockage is located, and it's best to call a plumber rather than disassembling your pipes on your own.
The second is corrosion. Pipes, especially iron and copper pipes, are not designed to last forever and are susceptible to corroding, which can cause cracks or blockages. There are a few sources that can exacerbate corrosion including, but not limited to, a high sediment level in your water supply.
Water Supply Line Leaks
To determine if your water supply line is the issue, perform the same test as above. If you notice an increase in the leaking when the faucet is running but experience no problems when the water is draining, then you probably have a problem with the water supply line connected to your faucet. Note that if this is the cause, your sink may be leaking constantly, not just when the water is running.
Most of the time, water supply line leaks are the result of a loose compression fitting. This compression fitting is designed to seal off your shut-off valve when the sink is not in use. If the compression fitting is not tightened (or is beginning to erode), some of the water that is supposed to come through your faucet will seep through the cracks.
What to Do About Sink Leaks
As you can see, there a number of places where your sink may begin to leak and an even larger number of reasons why this can occur. Getting into your plumbing is intimidating without experience and the risk of causing further damage is on the high side. Rather than tackling your sink leaks yourself, it's best to call a plumber!
If you're in the New Orleans area and you're looking for the best in the business, you've come to the right place. National Economy Plumber will send you a licensed and insured plumber to address all of your plumbing needs. To get started, contact us or request a free quote today!
Serving New Orleans, Metairie, Kenner, Merrero, Chalmette & Terrytown LA
national economy plumbers
© 2012-2023 NationalEconomyPlumber.com
– All rights reserved. –
Information on this website may not be re-used without prior written consent from National Economy Plumbers.
Monday-Friday: 8:00am to 5:00pm
Saturday-Sunday: Client Emergencies Only
Louisiana Licensed, Bonded, Insured
Master Plumbers License LA LMP 214
Master Natural Gas Fitters LA LMNGF 8026
Orleans Plumbing #40 / Gas #03LGA11246
Jefferson Plumbing #408 / Gas #761