National Economy's Plumbing Blog
Plumbing Articles from New Orleans, LA
Ask a Plumber These Key Questions Before They Work on Your Plumbing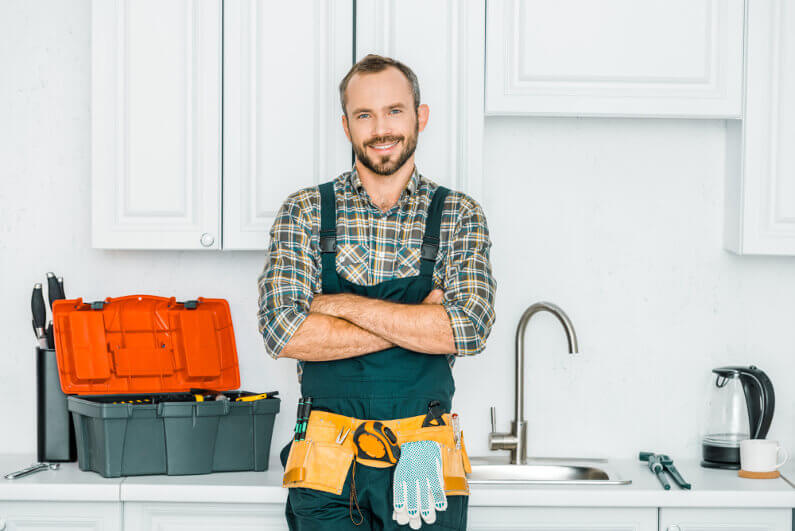 If there is one thing you and most other homeowners take for granted in your home until something goes wrong, it's your plumbing system. It's only when you run into a dripping faucet, a clogged drain, or a running toilet that you start wondering who to call.
The thing is, finding the right plumber is not as easy as calling the first number you find online. You need expertise, experience, trustworthiness, professionalism, and reliability.
How do you find all these qualities, though? There are certain questions you can ask a plumber to know for sure if they are worth their salt.
Are You Competent, Qualified, and insured?
One of the worst experiences you could possibly go through is having an incompetent plumber do more damages than good, and believe me, they exist.
Even if you have an emergency right now, don't call the first or the cheapest plumber you come across simply because it seems like a small matter.
A professional plumber must be qualified to work in your state and must have a license that permits them to do so. Don't just assume that all plumbers have licenses because some people are scammers just waiting for an invitation to your home.
Besides, if they do a shoddy job without a license, you'll have a hard time getting compensation legally. Beyond that, they should be registered with a governing body in the industry to show that they are trained, skilled, and qualified. The Better Business Bureau is always a good place to start.
Plumbing is a delicate endeavor and always prone to damages. Before you make a decision, ask a plumber whether they are insured so that in the event of an incident, they'll be legally responsible for the damages incurred or injuries sustained.
What's Your Estimate and What Does It Cover?
It's important that you get a plumbing estimate of the job upfront. The estimate is not a fixed cost, and they can only offer when they access the plumbing issue and assess the situation.
However, depending on the description of the issue you give them, they should give you an estimate or an hourly rate depending on how they charge.
Experienced plumbers will offer you free plumbing quotes and include everything from materials to labor.
Once you start doing interviews, you'll notice that most plumbers give a flat rate for routine fixes and installations. However, they always leave room for the larger plumbing issues.
It will help if you know more about estimations and pricing before you ask for a plumbing estimate.
Be wary about plumbers that charge by the hour because some problems could take longer to fix, and you'll end up with a high bill. You should also ask how they accept payments and whether they require an upfront fee for emergency issues.
Do You Have References?
Wouldn't it be nice to hear whether the company you're about to hire is competent firsthand from a customer? It would, so ask a plumber for their references. If they observe professionalism in their work, they will offer you this information without hesitation.
Beyond that, look at their online reviews to see what other previous customers have to say. On the other hand, if they are reluctant, it only means that they have something to hide and you should stay away.
Do You Offer Warranties or Guarantees After Services?
Before you call in your plumber to fix anything, inquire whether they offer warranties or guarantees for services rendered. Most competent plumbers offer both for materials and labor in order to back their professional work.
An excellent plumber will have no issues giving you a guarantee, which essentially offers you peace of mind and confidence in the work.
If a plumbing company does not offer any guarantees for their work, then it's advisable to stay clear of them. Only work with people who are confident in their abilities.
Will They Clean Up After the Work Is Done?
Depending on the kind of plumbing issue you're facing in your home, it may result in a very messy scene by the time they are done.
Most of the time, the plumber has little to no control over what happens. However, it's wise to ask a plumber if they'll be responsible for cleaning up the area once they are done fixing the issue.
In case you are dealing with a broken faucet or pipe, and your home is flooded, you'll find that some plumbers have the equipment to deal with flooded homes.
Cleaning up can be very stressful for you, especially if you are dealing with an emergency.
Of course, you can do the cleaning yourself, but if you are dealing with foul water, clogged garbage disposal, or a running toilet, then it's best you leave the task to the professionals.
Who Will Be Doing the Job?
If you decide to hire a plumber from a large company, it may come as a surprise when the person you talk to is not the one who arrives to do the task. The problem with this is that there may be miscommunication about what you want, and they may not meet your expectations.
Ask the plumber if they'll be taking care of it and, if not, ask to talk to the person who will.
A reputable company is likely to hire competent employees, but you still need to know the skills, expertise, and experience of the plumber contractor that'll actually come to your property.
Ask a Plumber the Right Questions Today!
Use these plumbing questions to gauge whether you're hiring the right person.
When you ask a plumber questions, gauge their friendliness as well. They'll be coming into your home and spending a few hours with you, so it helps if they are friendly.
Any professional plumber will have no issue answering these plumbing questions, and they'll be more than glad to offer all the information you need.
Visit us or give us a call for a free estimate for any plumbing issue that you may have. You may also visit our plumbing blog, whether we have more tips and advice about all things plumbing!
Serving New Orleans, Metairie, Kenner, Merrero, Chalmette & Terrytown LA
national economy plumbers
© 2012-2023 NationalEconomyPlumber.com
– All rights reserved. –
Information on this website may not be re-used without prior written consent from National Economy Plumbers.
Monday-Friday: 8:00am to 5:00pm
Saturday-Sunday: Client Emergencies Only
Louisiana Licensed, Bonded, Insured
Master Plumbers License LA LMP 214
Master Natural Gas Fitters LA LMNGF 8026
Orleans Plumbing #40 / Gas #03LGA11246
Jefferson Plumbing #408 / Gas #761