National Economy's Plumbing Blog
Plumbing Articles from New Orleans, LA
9 Surprising Benefits of a Professional Sewer Line Camera Inspection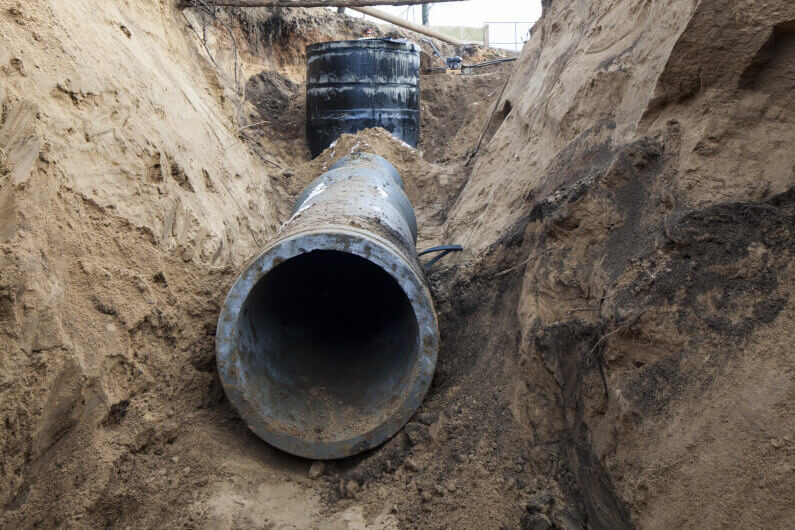 Did you know that 1 out of 10 homes in America has leaks in their plumbing? They're often small but are large enough to waste at least 90 gallons of water every day.
Do you actually know everything that's going on underneath your house? If your answer is no, how do you feel about a team of people digging up your yard simply to find out?
It doesn't sound very fun, but that's how a lot of traditional sewer line inspections take place. What if there was a difference, though? Luckily, there is.
A sewer line camera inspection is the easiest way to see what's happening below your house without all the destruction that a repair might bring, but that's not the only benefit it brings.
Read on to learn 9 surprising benefits of getting a professional sewer line camera inspection.
1. You Can Find Lost Valuables
Whether you've dropped a wedding ring or an earring down the drain, a sewer line camera inspection makes it possible to get back. If it's visible on camera, a plumber can retrieve your lost item if it's necessary.
2. Accurate Diagnostics
Aside from lost valuables, sewer line cameras make it possible to achieve more accurate diagnostics. Whether it's a clogged or misplaced pipe, the camera is going to provide a more accurate and timely reading than a traditional inspection ever could.
3. Fewer Permits May Be Needed
Instead of digging through your lawn and needing to acquire permits to do so, plumbers can use a video camera that travels directly through your pipes. From there, they can find the source of any troubles for your plumbing.
4. Helps Protect Your Lawn
Not only does a sewer line camera inspection require fewer permits, but it can also protect your lawn in the process.
Before these cameras existed, the only way to find a clog or crack in a pipeline was to dig a large trench through the property's lawn. The process could take several years to recover from because it destroyed your grass, shrubs, and even trees on the land.
Now, it not only saves you time, but it helps keep the earth a little greener.
5. Locate Breaks in Your Lines
Another common plumbing problem is that people may have breaks in their lines and not even know about it. A broken line can allow sewage to leak into the yard or the foundation of your property, which is a health hazard in itself.
There are a lot of things that can cause breaks in your lines, and the soil is one of them.
As the soil shifts, it can begin to shift pipes with it. This can cause structural issues, and also lead to clogs and other problems. The solution to this is replacing the pipes and stabilizing the soil around them.
6. Figure Out What Is Causing the Blockage
Because the video camera can view any blockages, it can also identify what is causing the block.
If a blockage isn't occurring at the drain, that means it's probably deeper down. Most of the time it's just a buildup of hair and other debris in your pipes, but in some cases, a tree root could be causing the block.
Yes, you can snake out most blockages, but other times it's going to be more complicated than that — especially if a tree root is causing the problem. As that root contracts and grows, it can cause the pipe to break and burst. Removing it and replacing the pipe is the solution here, not a snake.
7. Timely Repair
With an accurate diagnostic, you can schedule a timely repair for your pipes. This will ensure that nothing goes awry underneath your home, and save your already busy schedule in the future.
Getting ahead of plumbing issues before they become too costly is a great preventative measure to take for your home, and a sewer line camera inspection can help you do just that. It can also help you preserve the existing plumbing since you're taking care of it before problems occur.
8. Property Appraisal
While a plumbing inspection isn't required for property inspections or appraisals, it can help you gain a better picture of your property's overall value. While replacing pipes and plumbing doesn't necessarily add to a home's value, it can certainly take away from it.
Plumbing and things of the like are expected to be in working order before a home is even listening for sale.
In fixing your property's pipes before you sell, you ensure that nothing is going to go awry when the new homeowners move in, and you also ensure that nothing is going to be working against you during a home inspection.
9. Prevent Problems in a New Home
If you've just purchased a new home, old plumbing and pipes can wreak unknown havoc within your walls and underneath your home. Often, you don't even notice a problem until you rip a wall open, but not everyone does that. A sewer line camera inspection at the time of your regular home inspection can help eliminate the likelihood of this problem.
Schedule Your Professional Sewer Line Camera Inspection Today
Now that you've read all about the benefits of a professional sewer line camera inspection, you might be curious to see what's happening in your sewer lines. A camera inspection makes it easier than ever to see underneath your house to find out what clogs, breaks, and potential leaks are happening. If you're lucky, you'll even catch a problem before it's too late.
If you're ready to get a better understanding of your home's sewer lines, contact us today to schedule a free quote.
Serving New Orleans, Metairie, Kenner, Merrero, Chalmette & Terrytown LA
national economy plumbers
© 2012-2023 NationalEconomyPlumber.com
– All rights reserved. –
Information on this website may not be re-used without prior written consent from National Economy Plumbers.
Monday-Friday: 8:00am to 5:00pm
Saturday-Sunday: Client Emergencies Only
Louisiana Licensed, Bonded, Insured
Master Plumbers License LA LMP 214
Master Natural Gas Fitters LA LMNGF 8026
Orleans Plumbing #40 / Gas #03LGA11246
Jefferson Plumbing #408 / Gas #761