National Economy's Plumbing Blog
Plumbing Articles from New Orleans, LA
15 Times When You Definitely Need a Professional Plumber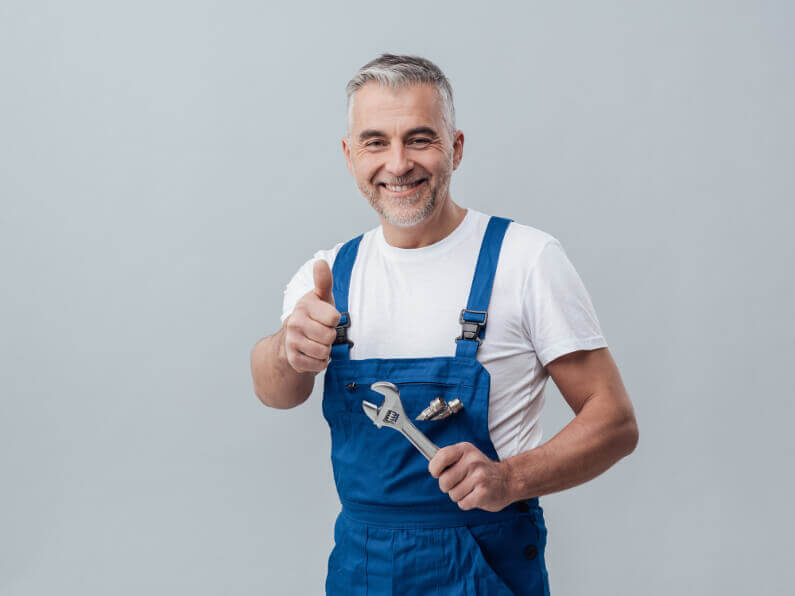 Does your house have a plumbing problem?
For the most part, the breadwinner is also the house's fixer-upper. They have a quick solution to any problem the house may have like having no hot water or having strange noises come out of the toilet.
However, most of these quick and easy fixes turn out to be temporary solutions. Soon enough, the pipes begin to act up again and it's back to square one. Save your family, your house, and yourself the time and money and hire a professional plumber from the get-go.
Don't know what you should call them for? Here are 15 instances where you should call a professional to do the job instead.
1. When You Start to Hear Gurgling
Do you hear your toilet or any other drain gurgle when you use something else in the bathroom?
If you do, that can be a sign of many different plumbing problems. It often means there's air trapped somewhere in your pipe system. This may not sound like a big deal but if left alone, the air can either pull the water and drain your system, or it can push it all out, leaving a big mess.
2. When You Have Low Water Pressure
This is the most common problem many households and apartments face. The reason you need to call a plumber here is that pinpointing the root of the problem is a difficult task. They have the proper tools and the know-how to alleviate the problem without causing damage to the pipes.
3. When There's a Leak
Leaks can happen anywhere from your showerhead, faucets, and even in the pipes hidden below the sink. You can argue that you can buy some kitchen or bathroom upgrades to fix the problem but that will only work for a period of time. There's a reason the leak started, after all.
Professionals will know not only how to fix the leak, but to prevent it from happening again.
4. When You Find the Need to Use the Plunger All the Time
Using the plunger every now and then is normal. If you find that you need it every time though, then there may be something wrong with your plumbing. While if you take action as soon as you notice there's a problem, then you may be able to solve it on your own.
If left alone for some time though, professional plumbing services are your only option.
5. When No Water Comes Out
When this happens to you, it can mean one of 2 things. Either you've forgotten to pay your bills, or the water is going somewhere else.
If you've remembered to pay the bill for the month, then what's left to do is call plumbing services. Pipes are often concealed which means you can't figure out where the water is going on your own.
6. When You Experience a Back-Flow
Did the water you drain a while ago come back up?
The main reason this happens is the water pressure in your home drops below the water pressure coming from the sewers. This pulls the sewer water up and back into your house.
Few people know how to level and maintain the water pressure of a house. Of course, a professional plumber is one of them.
7. When Your Sink Takes Time to Drain
If your sink doesn't drain as fast as you would like, then there may be some blockages starting to form up.
You better make a call for professional drain cleaning instead. Unlike other drain cleaners, professionals have a mix that can clear out any blockages and prevent blockages from happening for a short period of time.
8. When You Have a Burst Pipe
During the winter, the water inside pipes may freeze up and expand. When it does, the thinner pipes in your system will burst open.
No amount of sealant or duct tape can fix a broken pipe. The only solution is to have a professional replace the broken pipes and install new ones.
9. When You Smell Unpleasant Odors from the Bathroom
Bad odor can be a sign of issues in the bathroom or kitchen sink. It can mean the septic tanks fail to drain out into the sewer or something like tree roots burst open a pipe close by.
Plumbers will know how to handle the situation and relieve your house of the unpleasant smells.
10. When Hot Water Doesn't Come Out
For the most part, not having hot water is because the pilot light in your heater goes out. Fixing this on your own is easy enough but there may be some hidden complications you won't notice while doing so.
It's best to hire a plumber for this along with an expert with water heaters. They may be able to see something amiss with the help of their expertise.
11. When You Want to Have Something Installed
Having a major installation requires professional help all the time. It's even better to ask for professional advice before making any purchase. There may be immovable pipes in the way where you want to have your installation placed.
Professionals will give you advice and even help you install what you want to install without interfering with or causing damage to the house's plumbing system.
12. When You Have Bulging Pockets of Water in the Front Yard
If you're a homeowner with a beautiful front yard, then you may want to know about this one. Often, pipes from the house leading to the mainline go through your front yard. If a pipe should burst and water starts leaking, it may get trapped under your yard.
Often, it causes wet patches to appear in different spots. If you've had a lawn turf installed though, it may cause it to accumulate. If this is the case you're facing, then it's a sign to let you know to make a call to a professional plumber.
13. When Your Toilet Won't Stop Running
If your tank won't stop trying to refill itself with water, then it's causing your water bill to shoot through the roof. The only cue you get from this is the noise it makes while filling up its tank. You better start listening to your toilets.
The cause of this is often because seal connecting your bowl and the tank gets damaged. A plumber can fix the problem for you as soon as possible and put a stop to the rise in your bill.
14. When Your Basement Starts Flooding
Is your basement damp despite the weather being clear and sunny?
Often, this means there's a leak somewhere your pipe system and it's dripping down to the basement. Regardless of the situation, calling professionals can help you fix the problem. Fixing it on your own may pose dangers to you or your home.
15. When Your Garbage Disposal Gets Jammed
Most people don't associate their garbage disposal to the plumbing system. In fact, the device relies on the water your plumbing system provides to function well.
If you find your garbage disposal starts acting up for no reason, then it may be time to make a call.
Hire a Professional Plumber Today
When to call a plumber? Check out the list above to see if you need to get a professional plumber to do the job. In fact, you should make a call when it comes to anything related to your plumbing system.
These professionals can fix any problem without causing damage to your system. They also provide a long-term solution to any problem you may have. Make the call now!
Are you looking for professionals to help you out? Contact us here and we'll get in touch with you as soon as possible.
Serving New Orleans, Metairie, Kenner, Merrero, Chalmette & Terrytown LA
national economy plumbers
© 2012-2023 NationalEconomyPlumber.com
– All rights reserved. –
Information on this website may not be re-used without prior written consent from National Economy Plumbers.
Monday-Friday: 8:00am to 5:00pm
Saturday-Sunday: Client Emergencies Only
Louisiana Licensed, Bonded, Insured
Master Plumbers License LA LMP 214
Master Natural Gas Fitters LA LMNGF 8026
Orleans Plumbing #40 / Gas #03LGA11246
Jefferson Plumbing #408 / Gas #761