National Economy's Plumbing Blog
Plumbing Articles from New Orleans, LA
10 Tips for Emergency Plumbing Repair in New Orleans, LA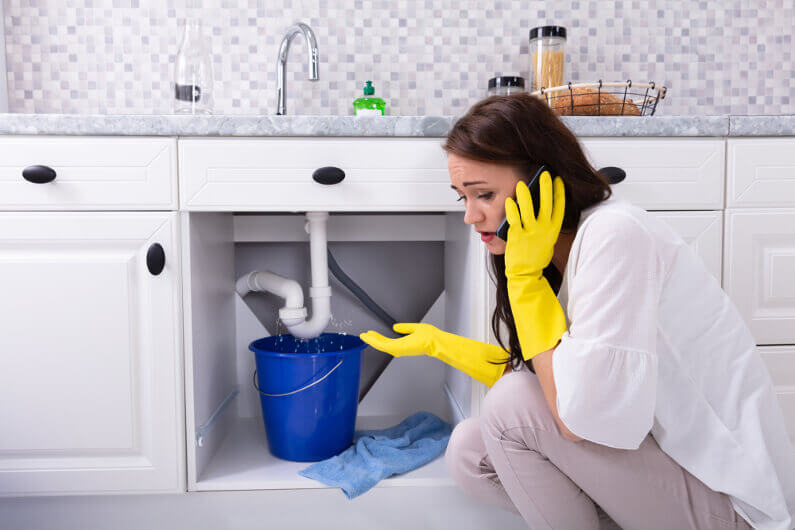 Plumbing issues are common, as at least 10 percent of U.S. homeowners experience plumbing leaks.
As a homeowner in New Orleans, LA, you have probably experienced a few plumbing issues more than once. Be it faulty faucets, broken water pipes, or clogged sinks; these issues are quite common.
While you may not prevent them all from happening, the good thing is that you can learn a few emergency plumbing repair tips on how to contain the issue and prevent further damages. Here are the top ten essential tips. Check them out:
1. Be Prepared
Plumbing emergencies can happen anytime, even at night. You should always be prepared in case they happen.
The best protection tip is to carry out regular inspections. During your assessments, you should check your sinks, faucets, pipes, and the other parts of the plumbing systems. Even if there is no sign of plumbing issues, regular inspections can help you know the areas which need improvement.
An additional preparedness measure is to keep your household items off the floor, just in case the pipes burst.
2. Know Where to Turn Off Your Main Water Source
The first response to emergency plumbing issues is turning off the primary power source. For instance, if the pipes are leaking, turning off the water source can prevent more loss as you wait for a plumbing expert.
However, you must know where your primary water source is located. While this might seem obvious to many people, you might not know its location if you have just moved into a new area. You should place the primary water source somewhere in your house or outside.
At times, you should hide the valve on the lawn. Ensure you are aware of its location, so it will be easier for you to switch off the water in case of an emergency.
3. Do Not Ignore the Small Leaks
Don't ignore any small leak on your faucets, sink, pipes, or other parts of your plumbing system. The small leaks always signify large problems, and you can experience significant troubles in the future if you don't take early action.
When you notice a leak, try to find the cause of the issue. You may even block the leak or reduce the water pressure as you call an experienced plumber to inspect the problem. You may also buy the plumber's tape, which plumbers use to prevent excess water leakages.
4. Don't Flush the Clogged Toilets or Sinks
It's not advisable to flush a clogged sink or toilet. Instead, you should use an appropriate plunger to remove the clogs. Before you unclog, you should wear disposable hand gloves and sanitize well after the process.
When you add more water to the clogged sink or toilet, you will only worsen the situation. So, find a reliable plunger that you can be using when your toilets or sinks becomes clogged. Don't allow children to the clogged toilet too.
If you can't solve the issues on your own, avoid using that sink/toilet until an experienced plumber comes.
5. Know How to Replace the Sink Aerators
Modern sinks come with sink aerators. Those aerators' primary role is to soften the hard water, filter the water coming out of the sink, and save your water.
However, these aerators are prone to damages and wear and tear. When they get damaged, it becomes hard to control the amount of water coming from your tap. Also, faulty aerators can expose your body to health issues.
As an informed homeowner in New Orleans, you should know how to replace them. The replacement is relatively easy as you only need to detach the old aerator and fix the newer ones. This knowledge can save you from the cost of hiring a plumber.
6. Understand Your Normal Water Pressure
The average water pressure should range between 45psi and 55psi. However, some households can work well with 40psi or even less. The best thing is to understand the normal pressure of your home. This means that you should have a water pressure gauge.
If the pressure rises above the average in your home, it might damage your pipes and cause other adverse effects to your plumbing system or septic tank.
7. Learn How to Thaw Frozen Pipes
It's quite normal to notice ice buildups or frozen pipes if you live in cold areas. When the pipes become frozen, it becomes hard for them to allow water passage. If the water pressure is high, the water may flood to the surrounding walls or floor.
For safety purposes, you should know how to deal with frozen pipes. You can consider buying the electric tape to tie on the frozen pipes.
8. Know the Location of Your Sewer Lines
Sewer lines help to transport the wastewater from the house to the underground water sewer lines. When those sewer lines clog, the entire sewer lines of your home clog too.
So, don't always blame your plumbing systems or pipes whenever you experience a sewer blockage. You should know the location of the sewer lines so that can you can be confirming its status before taking action.
If the issue is coming from the general sewer lines, then you can call an experienced plumber because that issue is beyond your know-how.
9. Know Who to Contact
You should have an emergency contact. When things go south, you can always contact them to provide a handy solution.
For convenience purposes, you may keep two or three contacts of a reliable emergency plumbing service. If you can't reach one plumbing firm, then you can rely on the others.
The other essential emergency numbers you should have include the local water company numbers, other tenants in your estate, and the facilities manager.
10. Be Keen on Preventative Maintenance
The last important tip is to observe preventative maintenance. Even when your house's plumbing system is in a mess, you should call your 24/7 emergency plumber and avoid handling the piping's if there's nothing you can do.
You should also protect your pipes, watch what you flush in your toilets, and fix the drips immediately.
Consult an Emergency Plumbing Repair Expert
There are many experienced plumbers in New Orleans. So don't suffer in silence if you are facing a significant plumbing issue. Find an emergency plumbing repair expert to examine your plumbing systems and recommend a great solution.
NationalEconomyPlumber.com is an emergency plumbing repair firm based in New Orleans. Since 1939, our plumbing firm has been attending to the homeowners' plumbing needs effectively, and that's what we are doing to date.
Our services include drain cleaning, residential and commercial plumbing, and gas line and repair installation. Feel free to contact us anytime to get the right plumbing service you deserve.
Serving New Orleans, Metairie, Kenner, Merrero, Chalmette & Terrytown LA
national economy plumbers
© 2012-2023 NationalEconomyPlumber.com
– All rights reserved. –
Information on this website may not be re-used without prior written consent from National Economy Plumbers.
Monday-Friday: 8:00am to 5:00pm
Saturday-Sunday: Client Emergencies Only
Louisiana Licensed, Bonded, Insured
Master Plumbers License LA LMP 214
Master Natural Gas Fitters LA LMNGF 8026
Orleans Plumbing #40 / Gas #03LGA11246
Jefferson Plumbing #408 / Gas #761